My grandma and my aunt with her family live in Volos, so we visit this city every year. I came back home just the day before yesterday, and I want to show you some pictures we took when we went out with my cousin, Stelios, for a drink.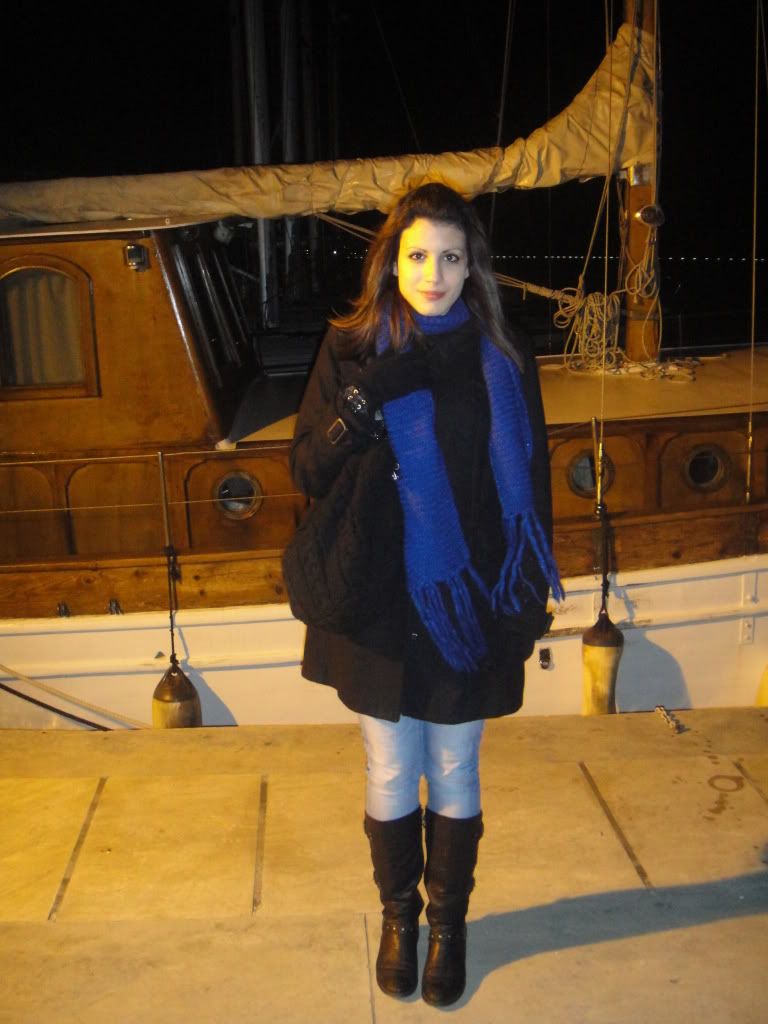 *I wore two pairs of gloves... My fingerless ones, as usual, and the black ones I always carry in my bag (It was really cold).

By the way, I recently realized that this combination of long, black coat-jeans-black boots makes me look a little taller... I think you should try it, too.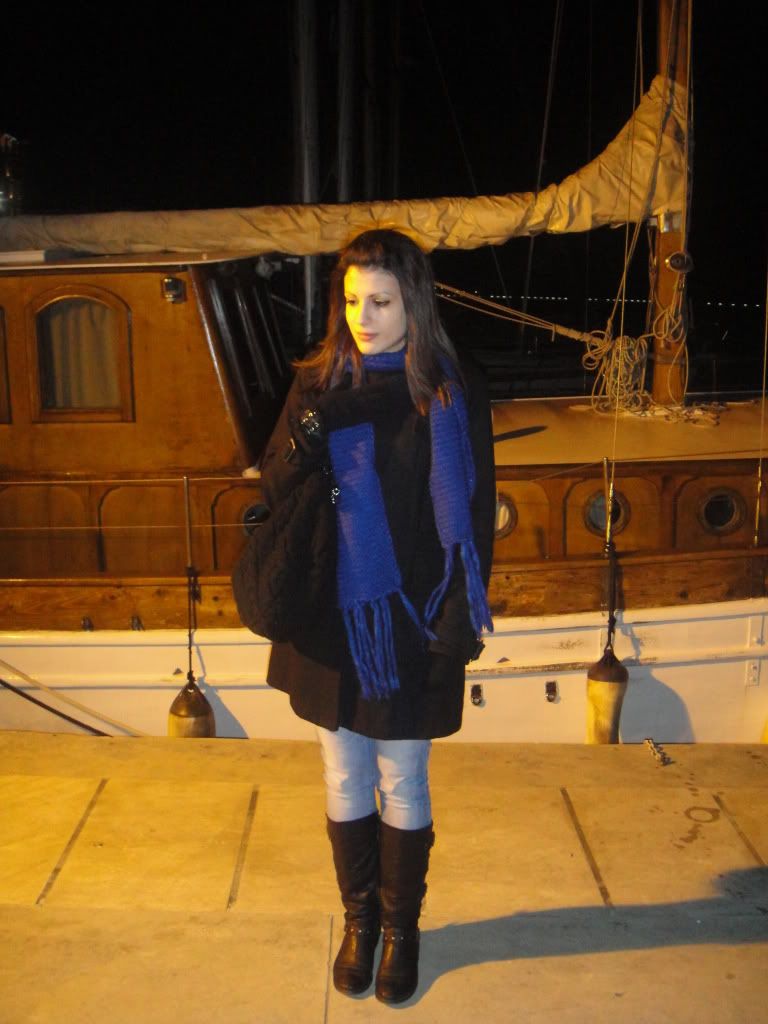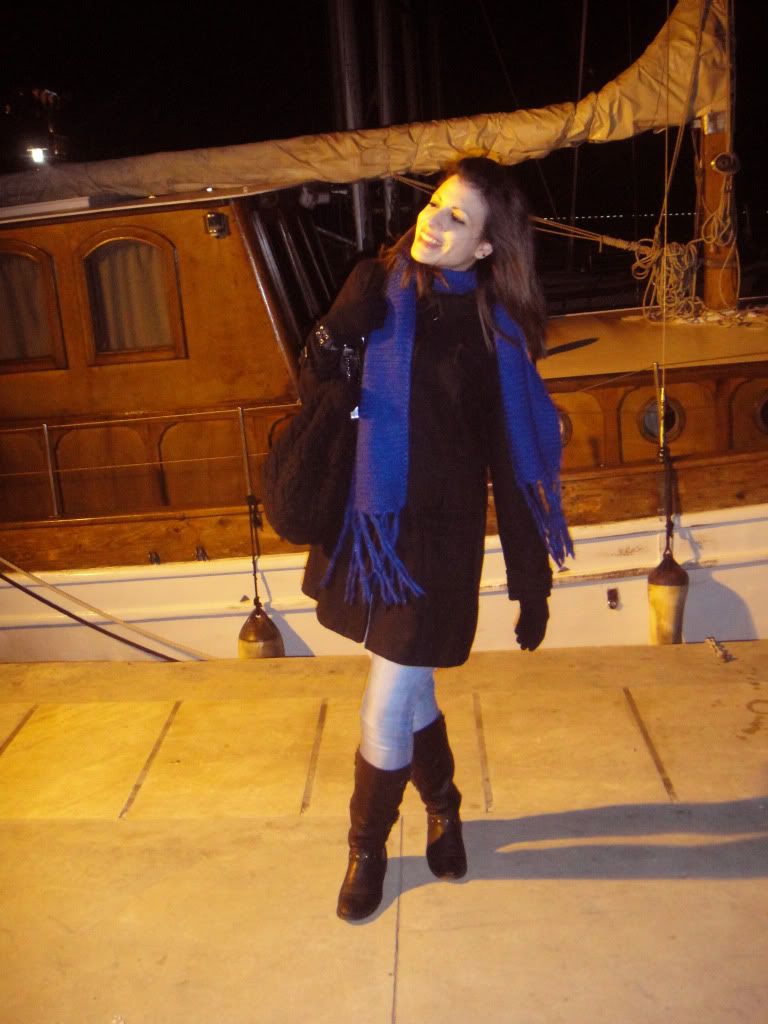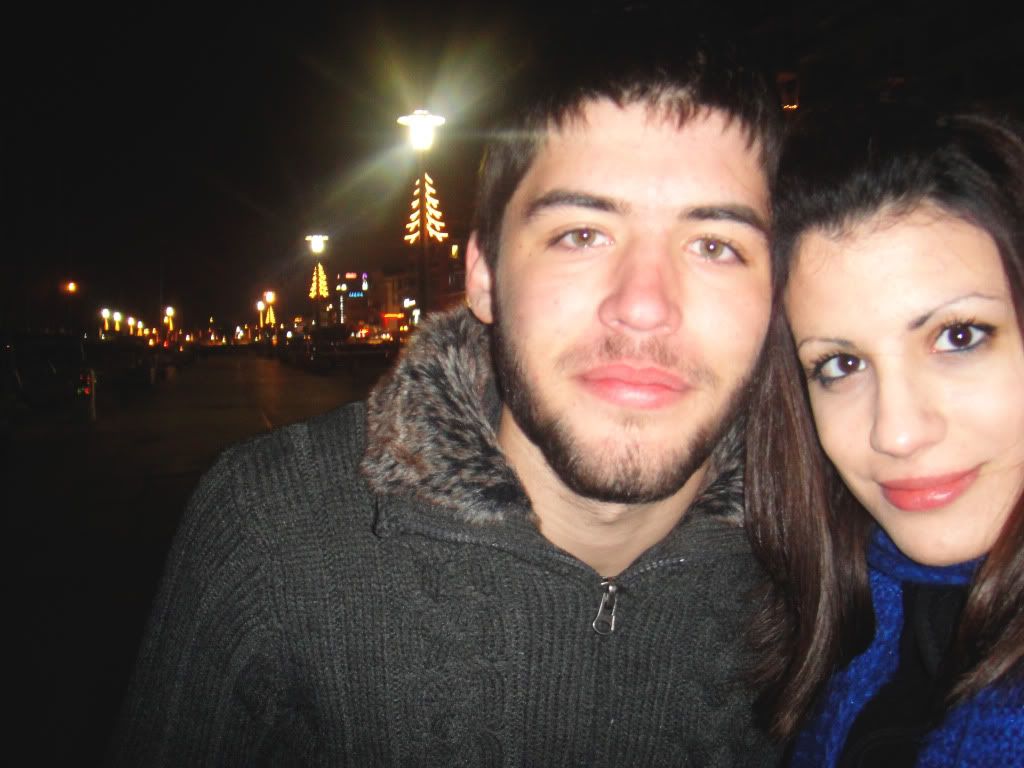 And that's my cousin, 2 years younger but way taller than me!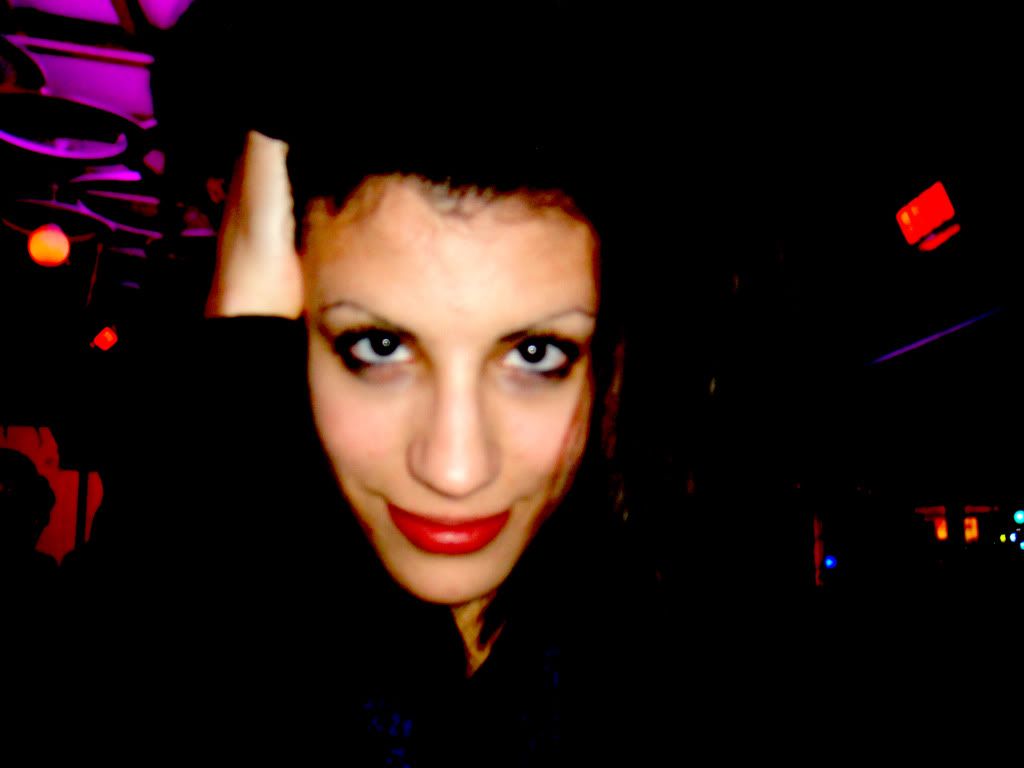 tainted love.
Oh well, it's
New Year's Eve
tonight, and I'm going to celebrate with Christos and our friends...somewhere.
And you, what are your plans?
Tweet