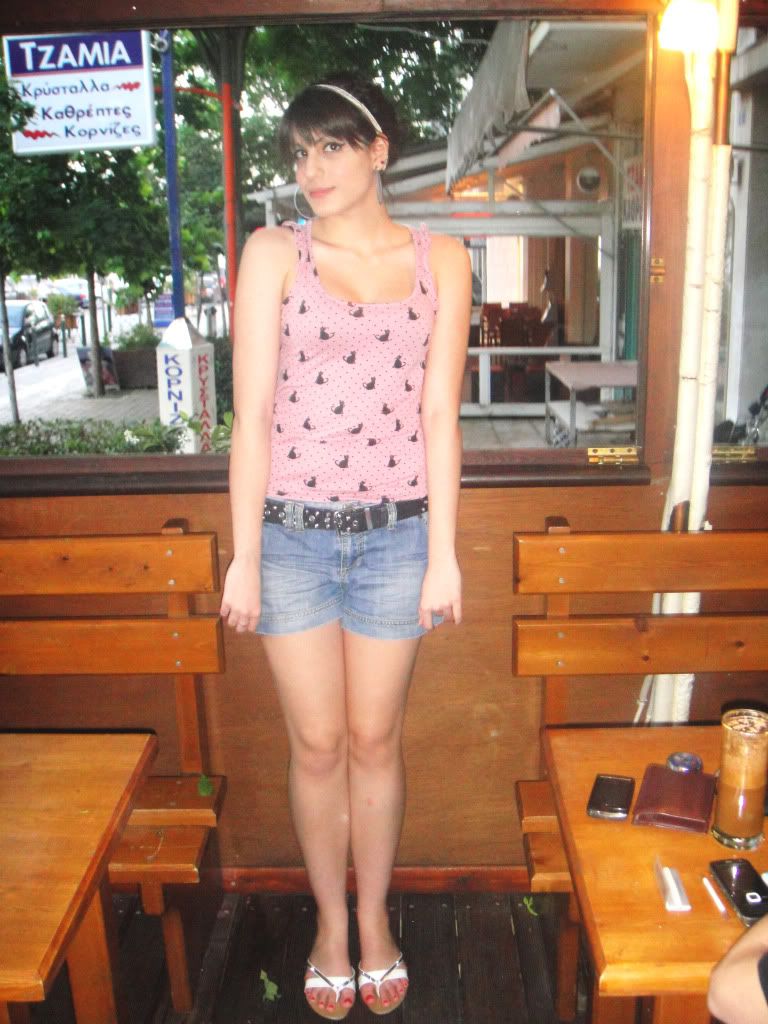 Yesterday we found ourselves at
Blueprint
, a rock cafe-bar at Marousi. I certainly love this place, it's all wooden and it looks like a pub! In addition, I can listen to my favorite music there (aka rock and metal music).
Anyway, it's summer and you will probably see me wearing denim shorts almost every day. They are so comfy! About my top, it has little kittens on it and I find it really cute! Do you? Finally, I bought a white lace headband from
Alexi Andriotti
accessories, and I'm in love with it...
Tweet