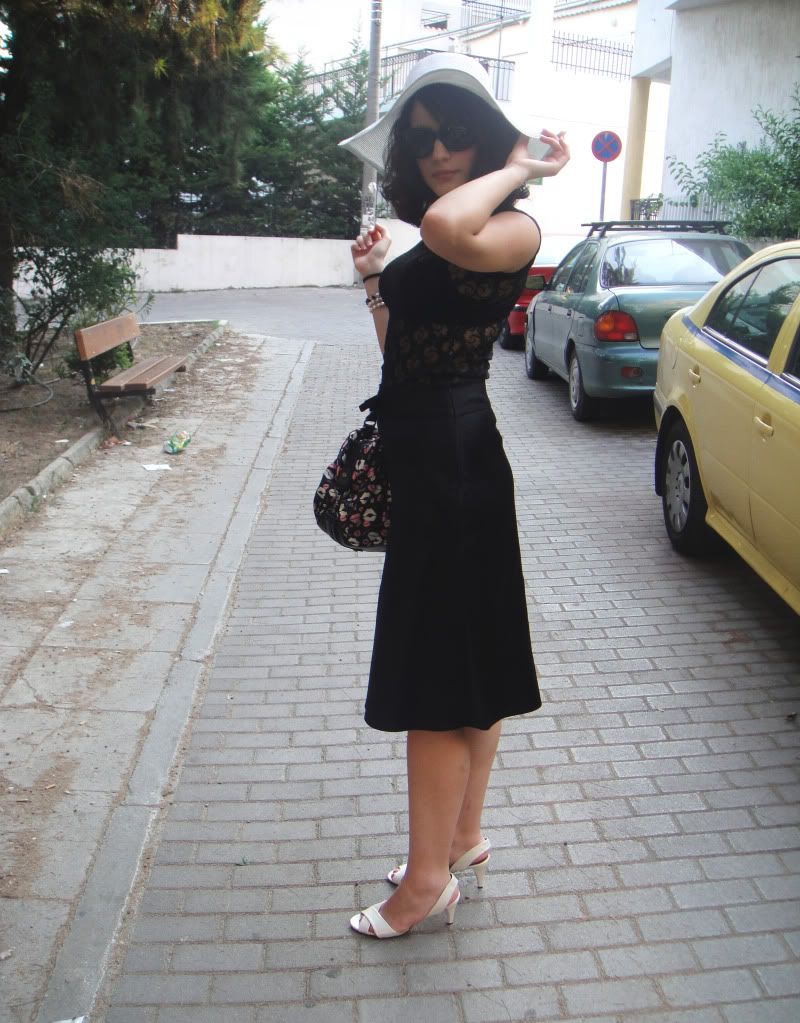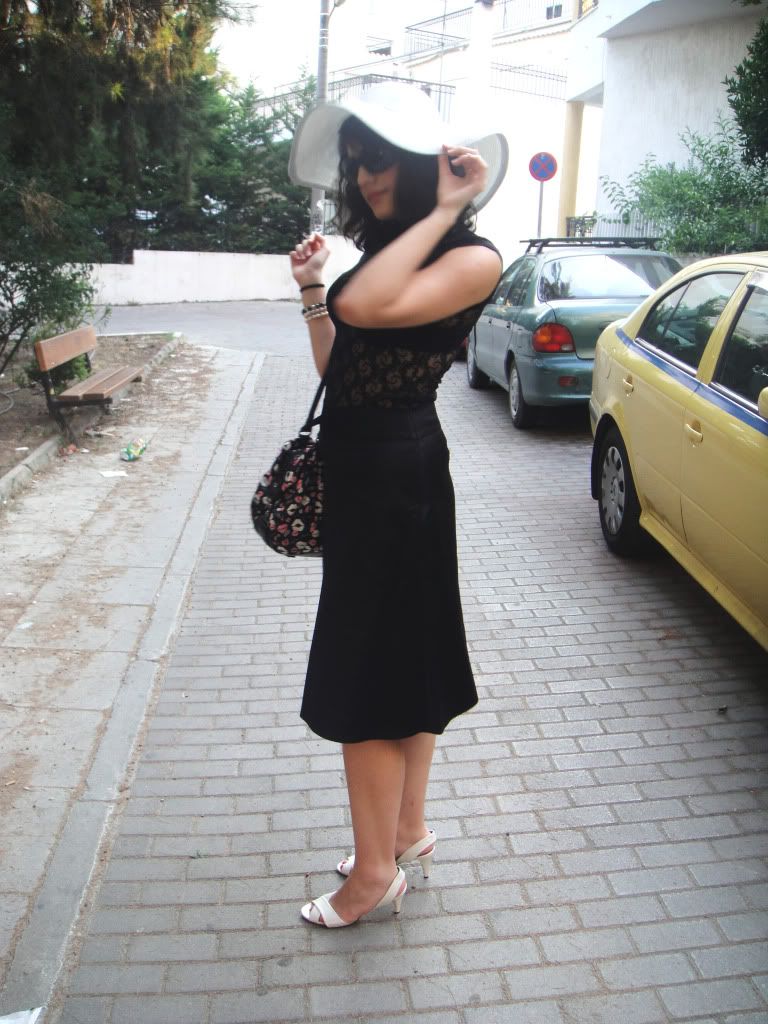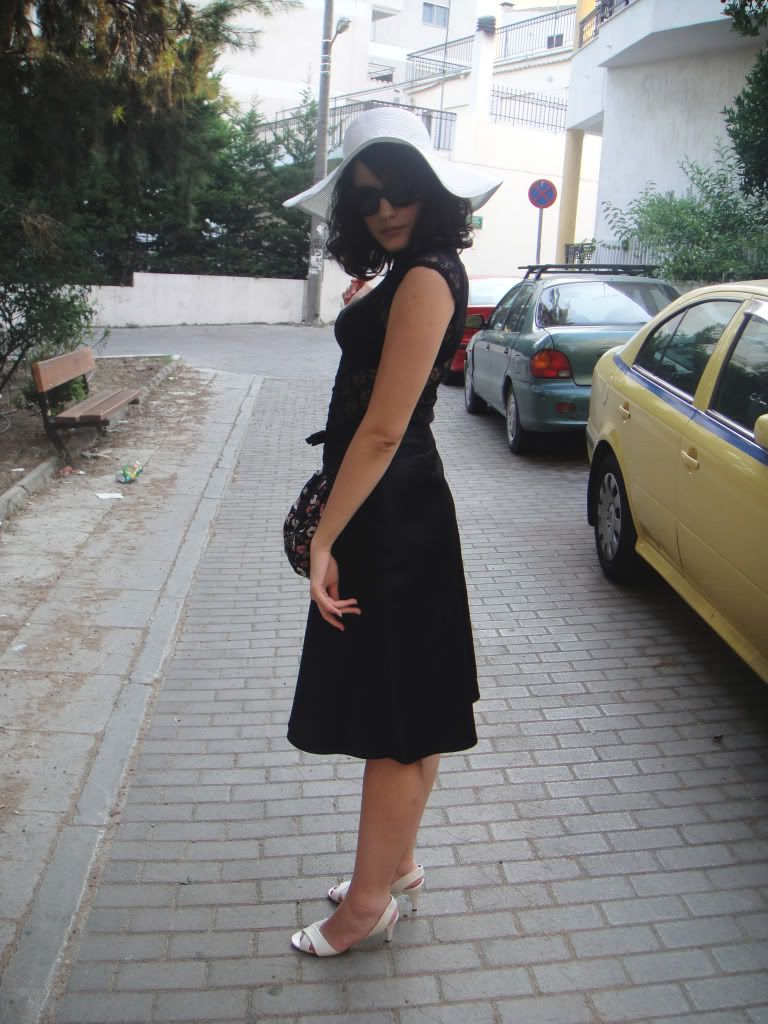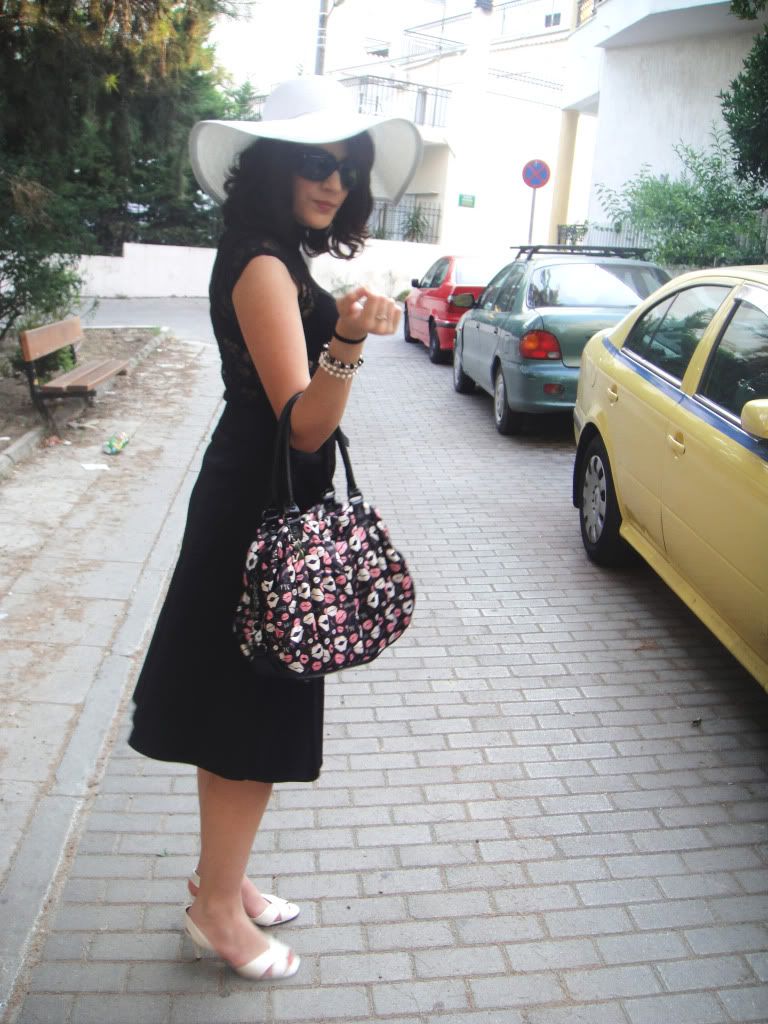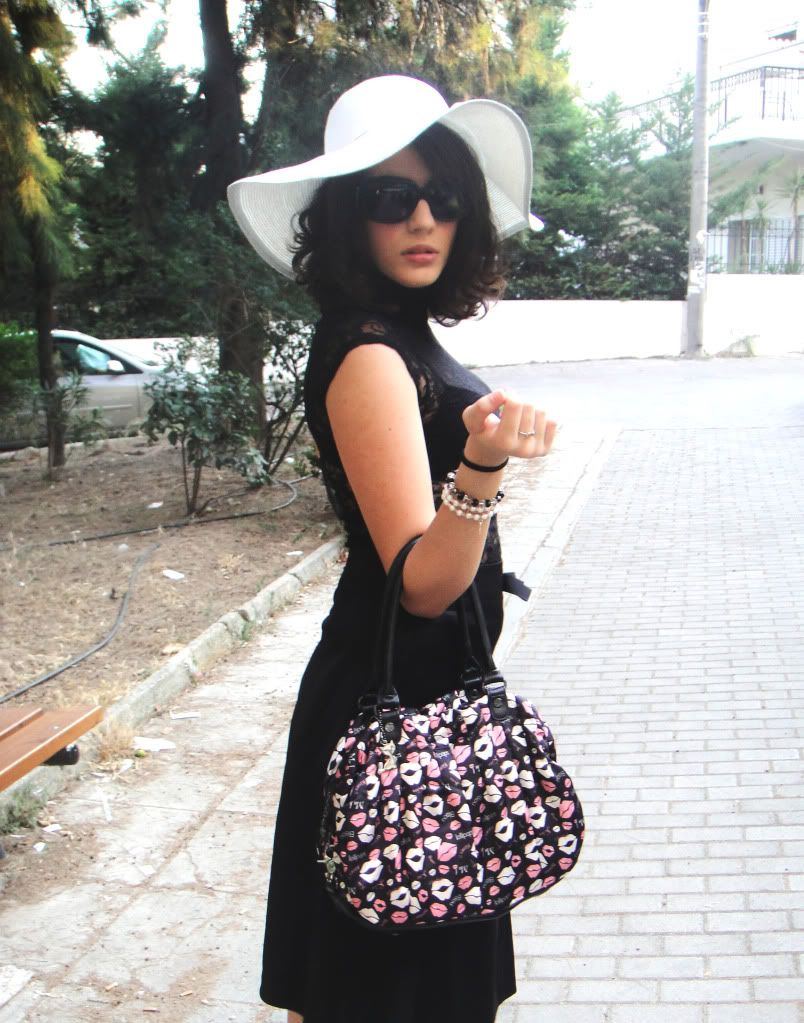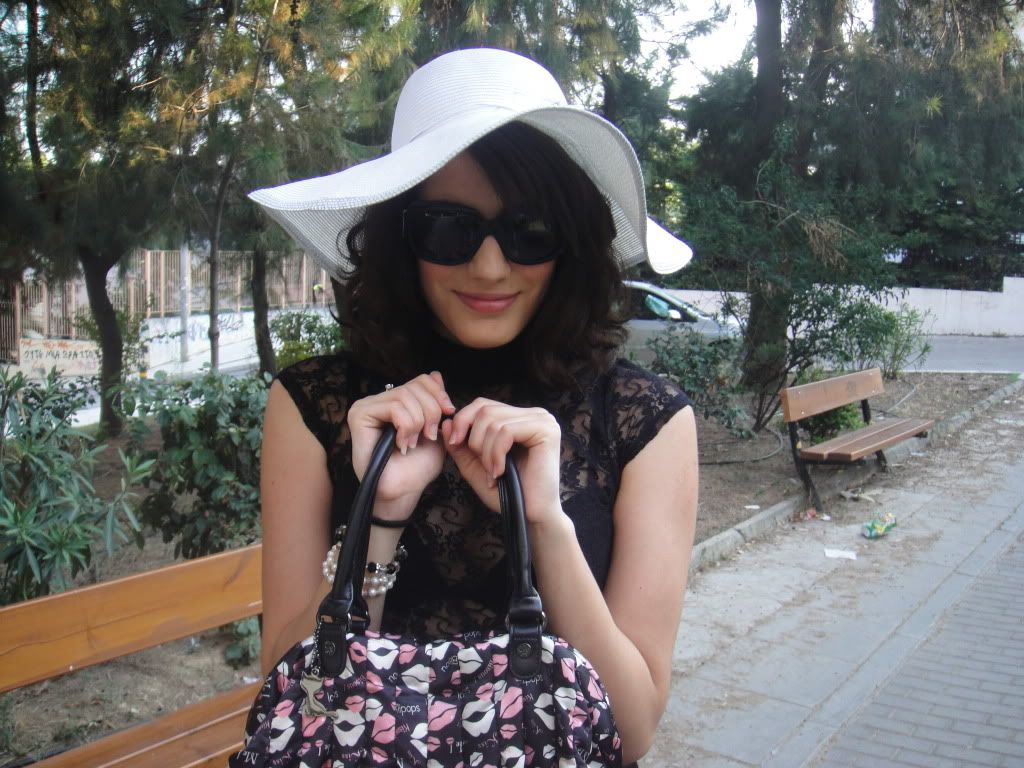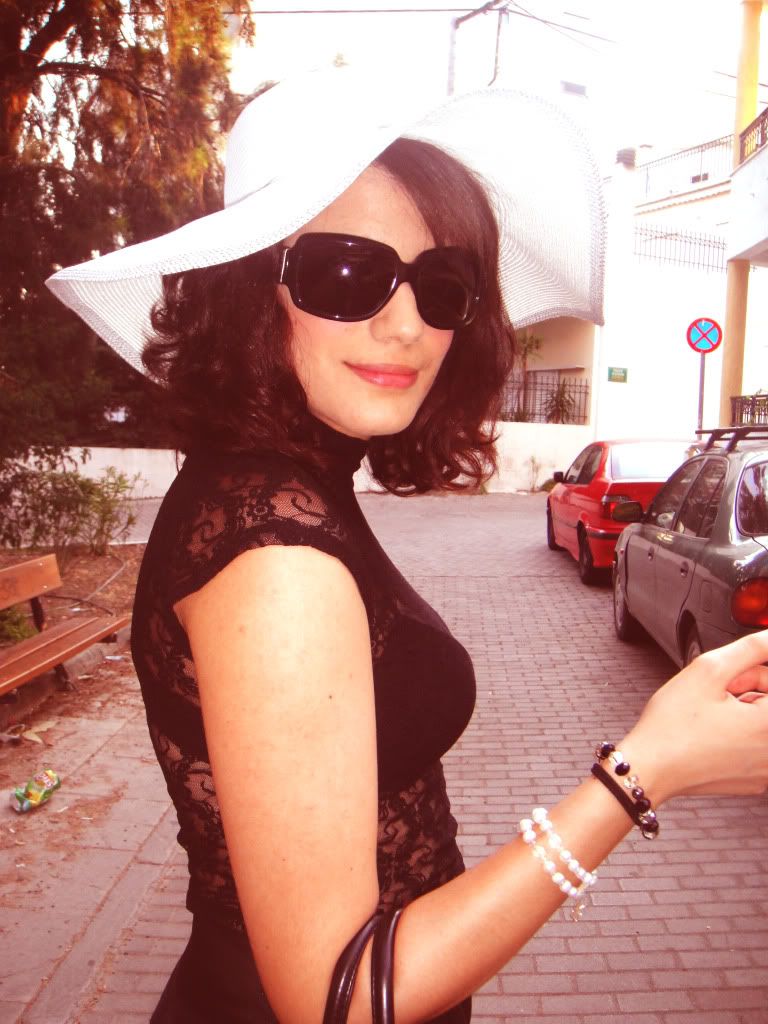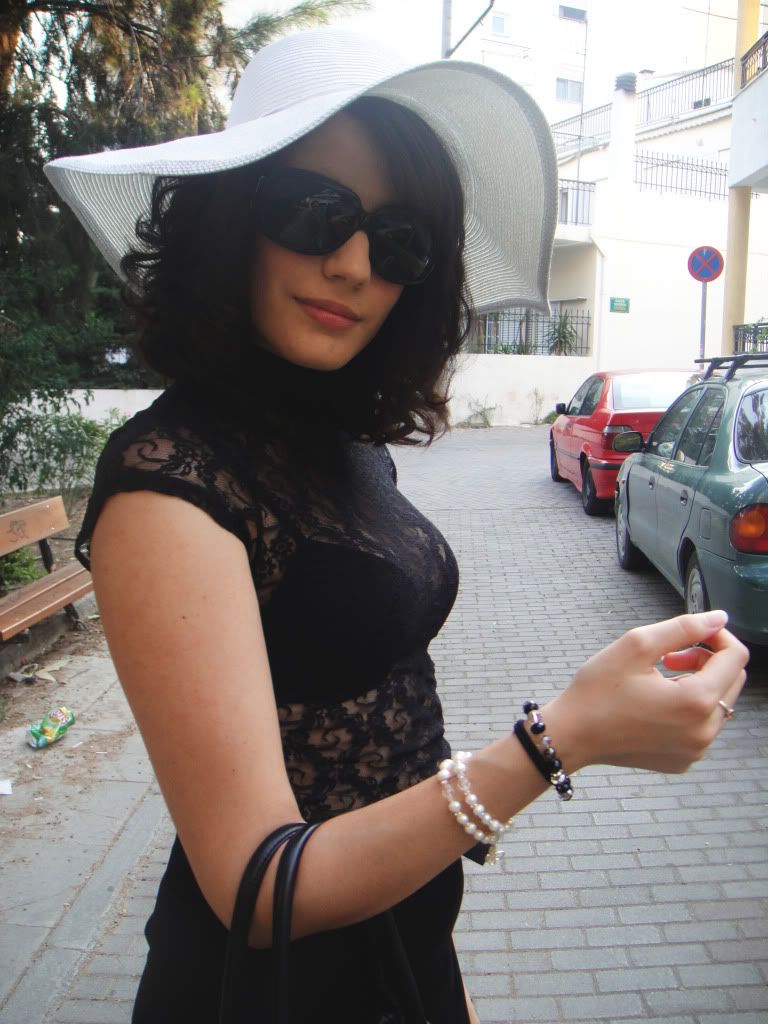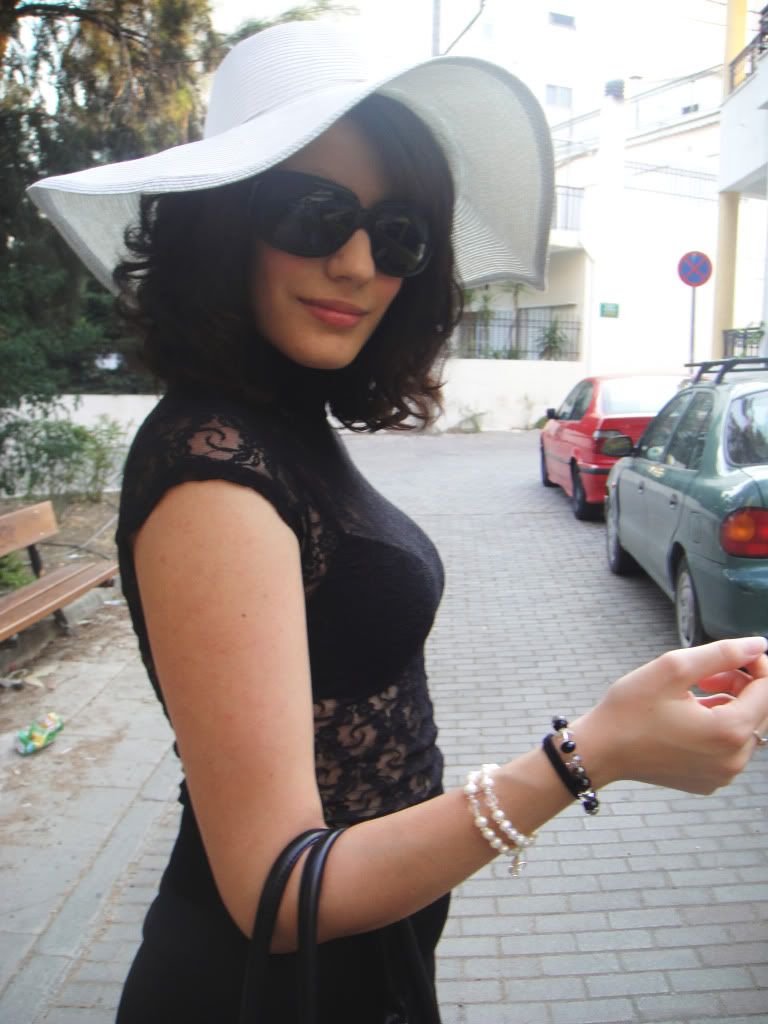 If I could, I definitely would dress like this every day. Lace, black, retro and preppy outfits... That's totally my style! Christos said that I look like a super villain's secretary. Hmmmm I was thinking something like Catherine from Cruel Intentions (or Dita Von Teese), but never mind.
The hat is new, from
Accessorize
, the top and the black and white bracelet are gifts, the skirt is my mum's (
remember?
) and the heels are Nikki Me bought from Melina May. The bag is my favorite, the first Lollipops I ever bought.
Tip: A high waisted midi skirt makes you look thinner and taller, but always combine it with high heels.
Tweet