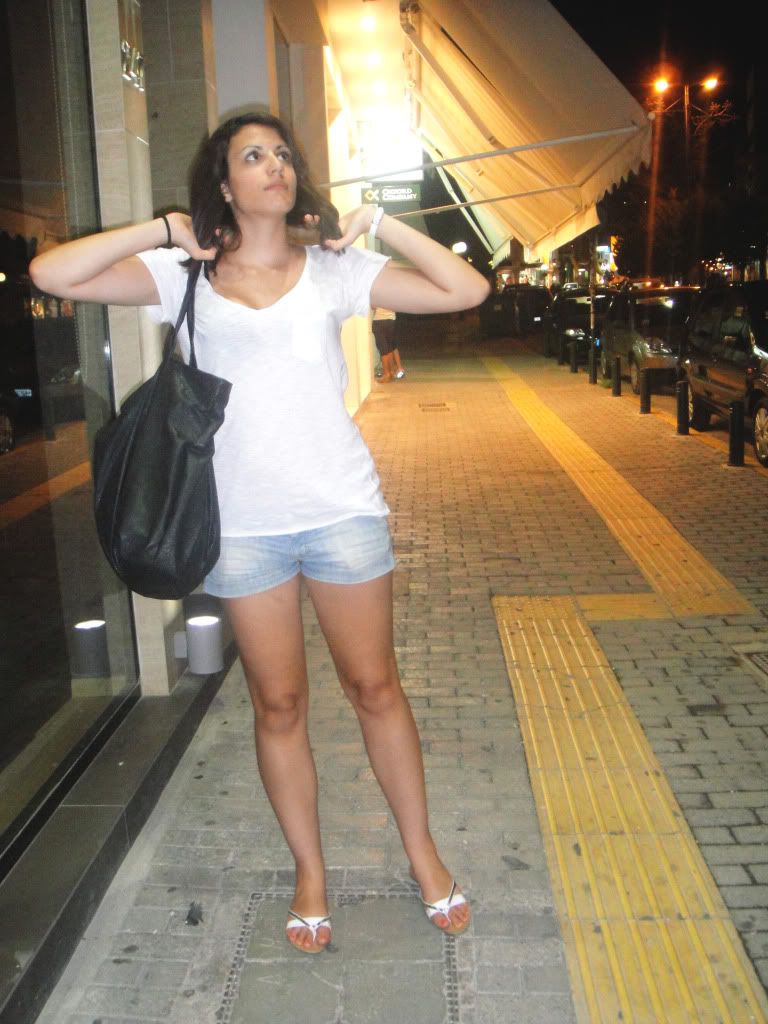 Girls night, no make-up (ok, almost no make-up), we visited Avenir (it means future) in Nea Ionia to taste key lime pie and chat.
Li's outfit: This blue floral dress was one of her birthday presents. The outfit is obviously casual, but this dress can be ideal for a formal outfit, if we combine it with high heels and a clutch.
My outfit: It's not something special, but it's perfect if you just want to go out for a walk. The top is from Zara, a small gift from mum.
Tweet