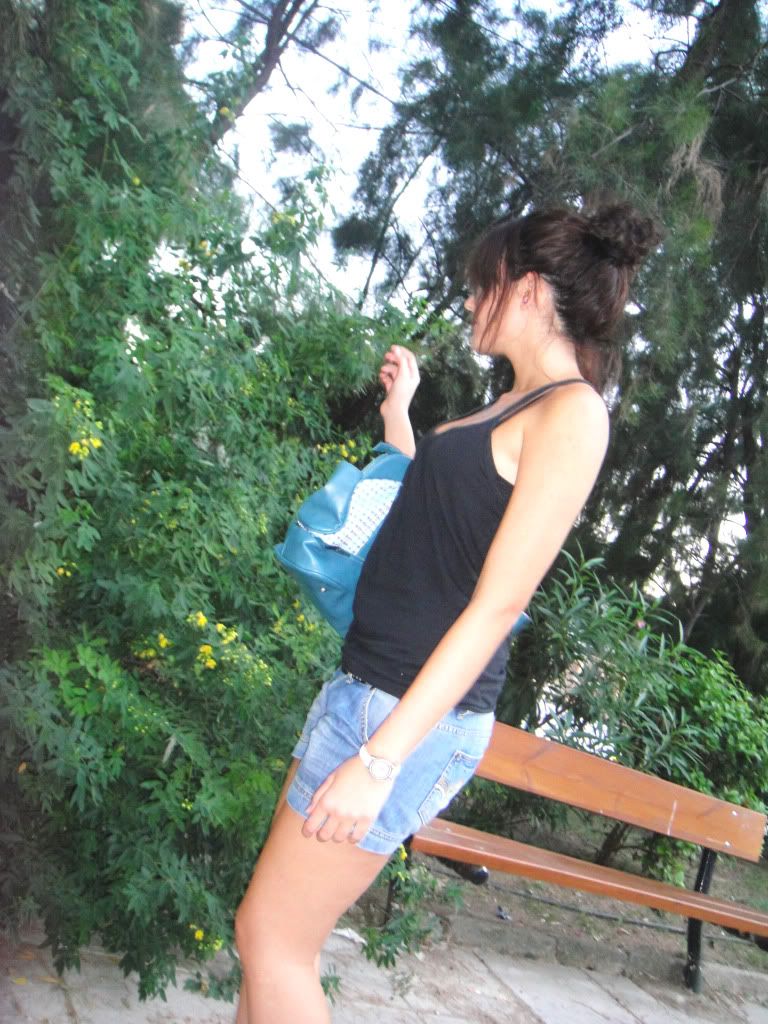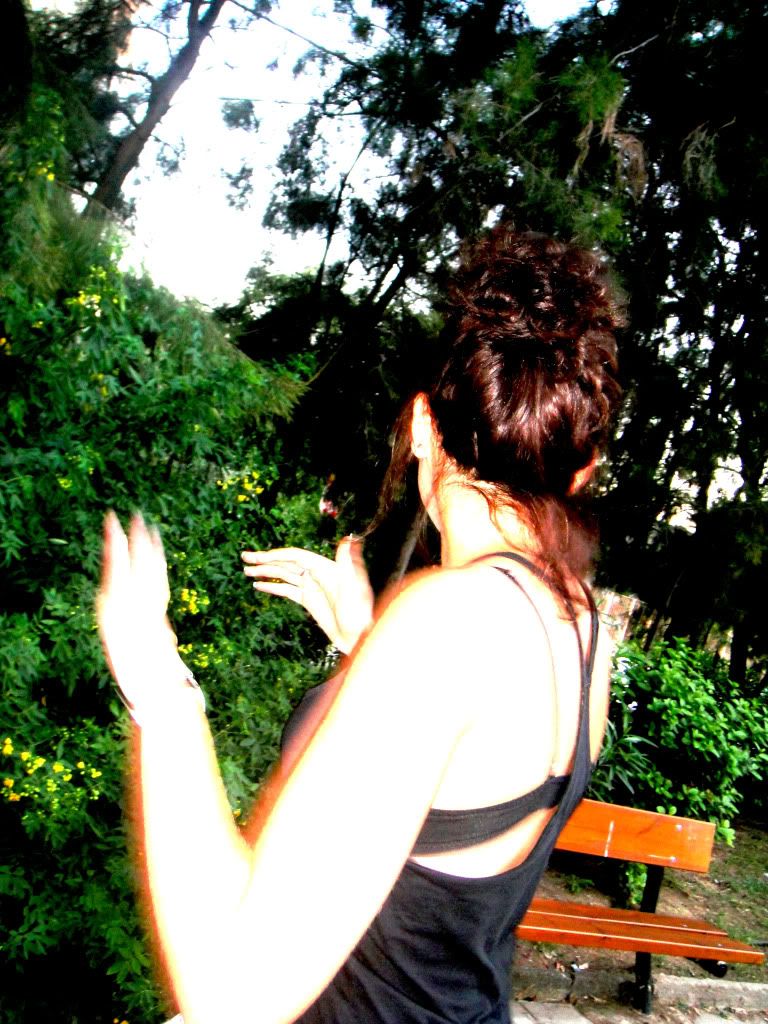 awwwwwww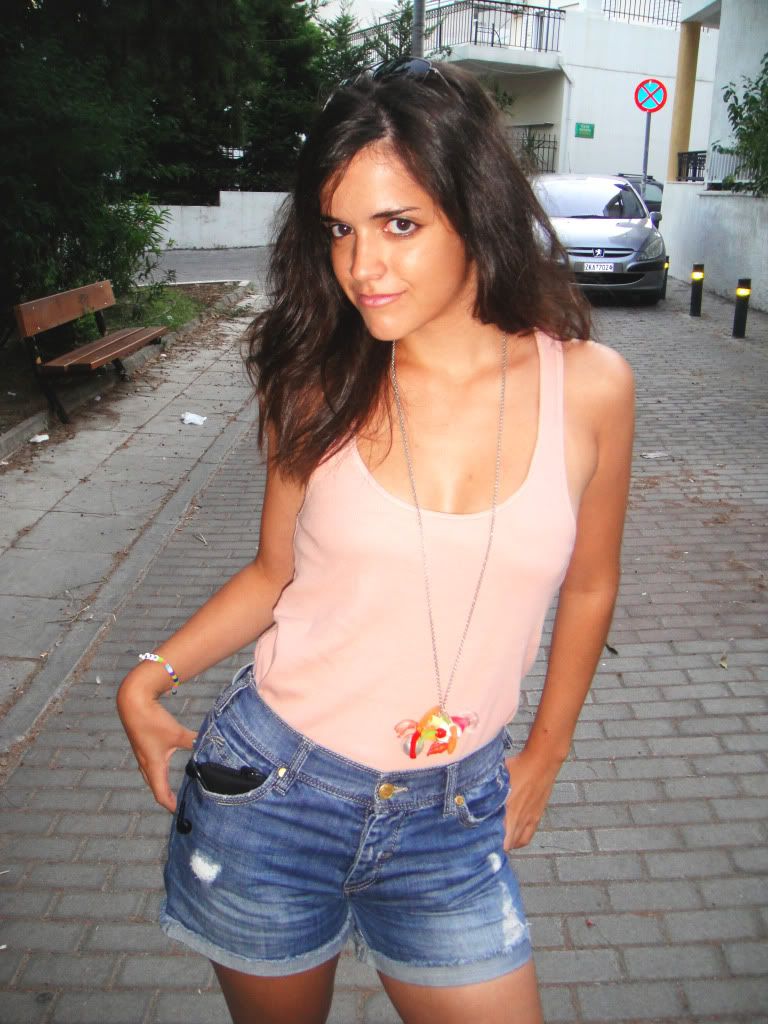 At my baby's place, playing Munchkin.
I was wearing: My outfit was simple, black top, jeans shorts, with a twist, my new Lollipops bag.
Li was wearing: One of her best outfits ever. Retro and sexy, she was gorgeous. Tip: Girls with bold curves (including me!) shouldn't try out high-waist denim shorts, and generally fitting high-waist shorts. Look for a more loose pair, made of linen or something like that.
Tweet