On Friday 30/9 I attended 'Τζόνι και Λούλου' (Johny and Loulou) presentation, at Ianos bookstore. In the first picture you can see Vasia Tzanakari, the author, looking stunning in a blue dress from H&M and her Mary-Janes, and me. (You should definitely visit her blogs, Another Pair of Shoes and riverbed)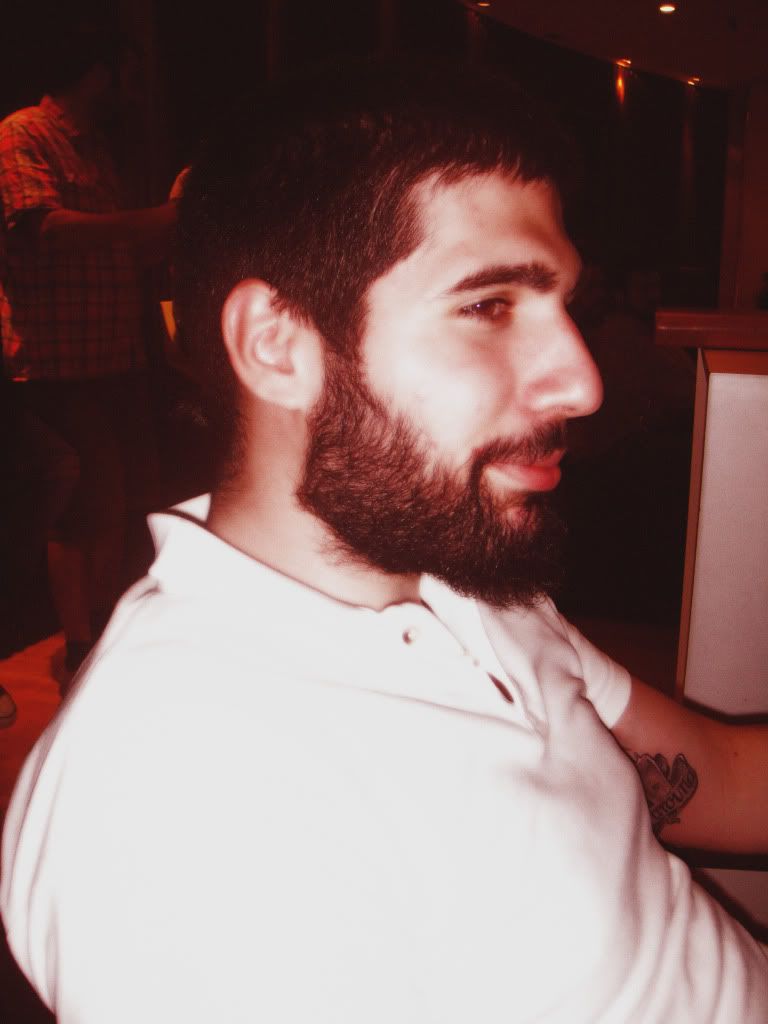 Everyone say 'hello' to Telis.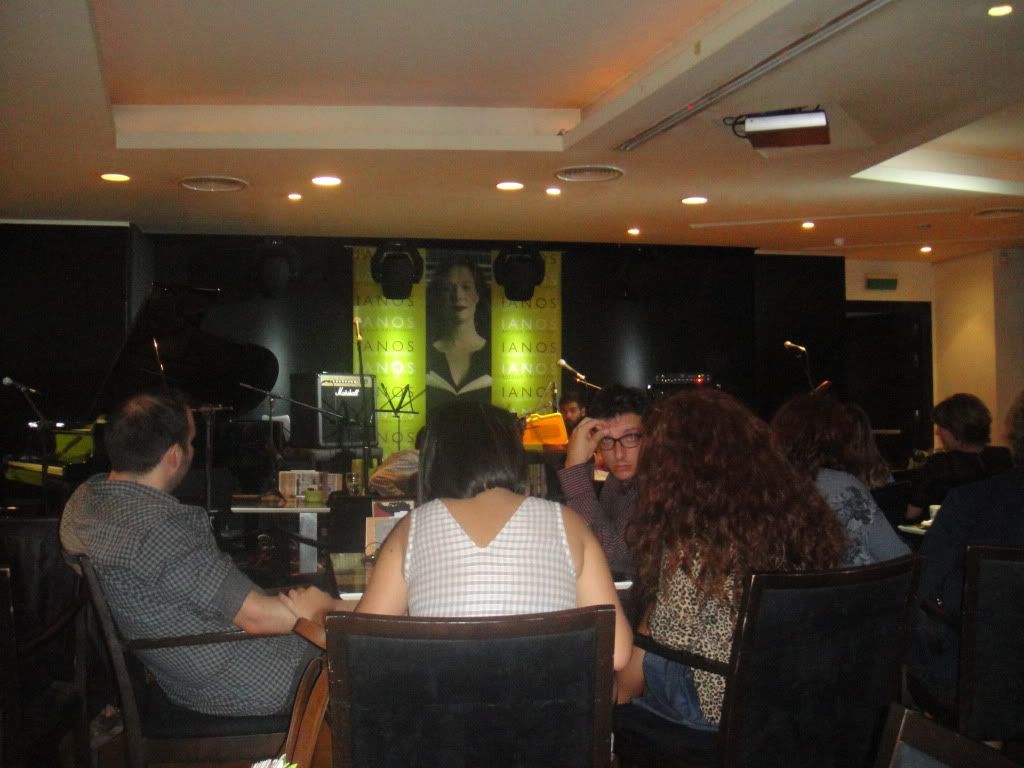 The presentation took place at Ianos cafe, and I enjoyed warm jasmine tea with milk.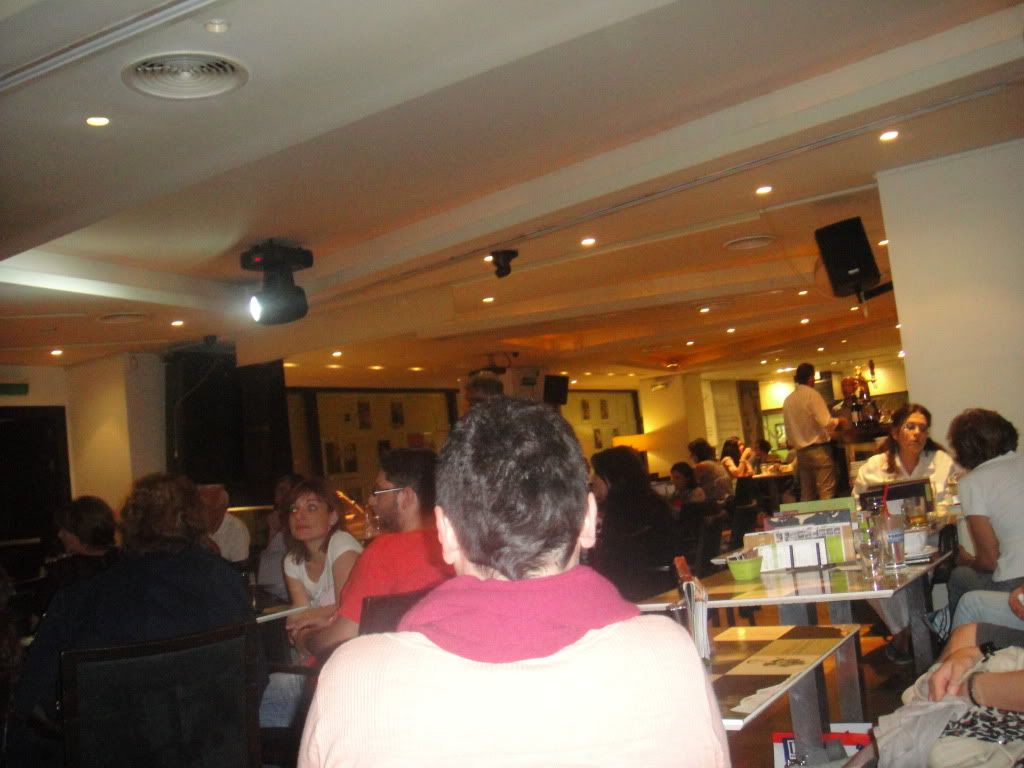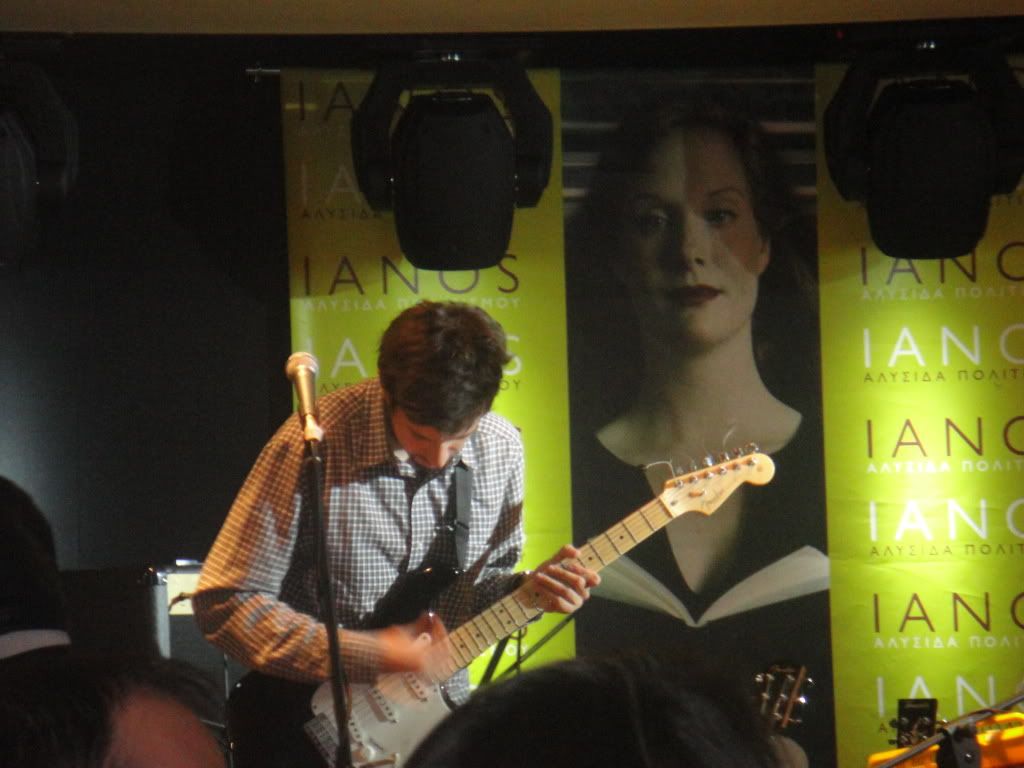 Sound check. Oh, yes, the presentation included live music. Really GOOD live music.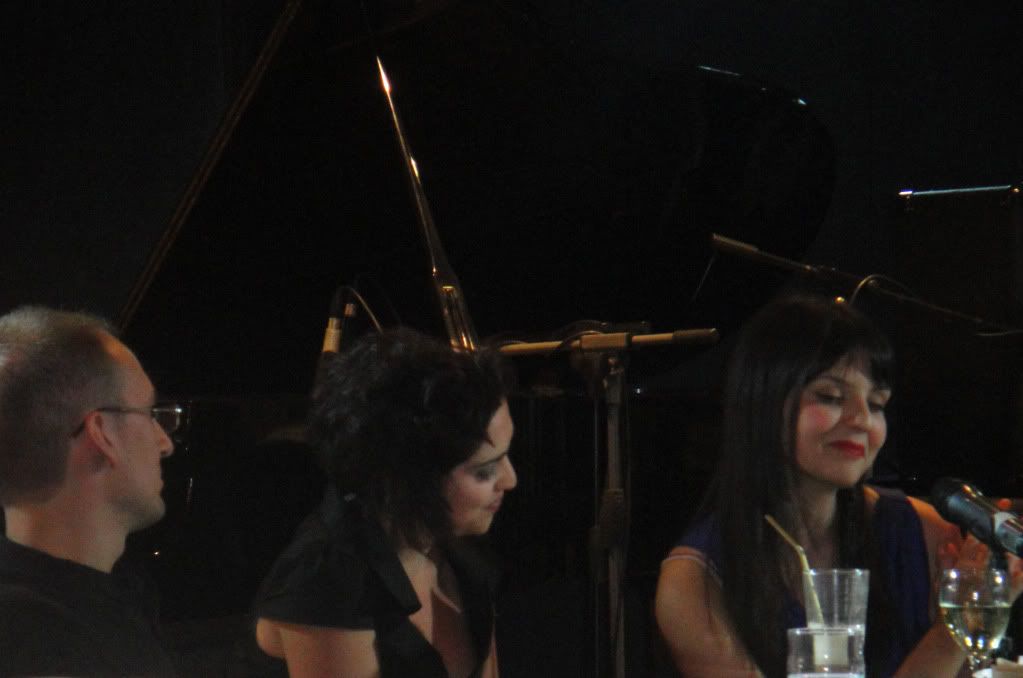 Kostas Agorastos, Stergia Kavvalou and of course Vasia, talking about the book.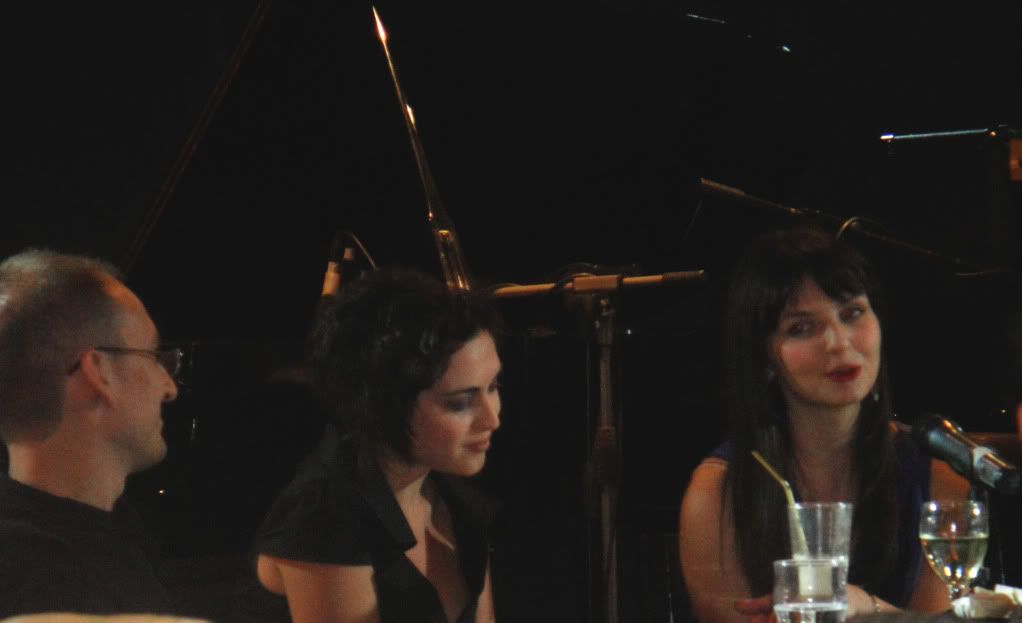 Vasia shared with us what inspired her to write the book: When a plane crashed somewhere in Asia, she learned that there were 2 flight attendants, just-married, who always traveled together, because if someone died the other one wouldn't want to live alone... I found it so romantic (and sad)...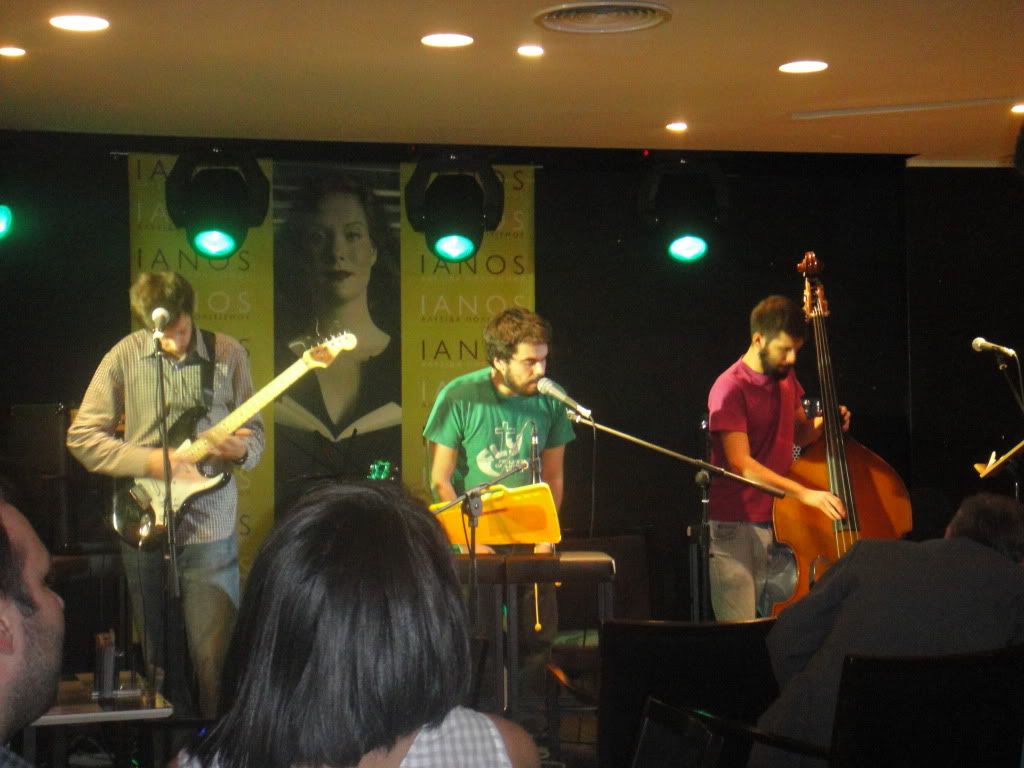 And now the live music: His Majesty The King Of Spain (well, some of them). The guy in the green T-shirt was so cute and funny...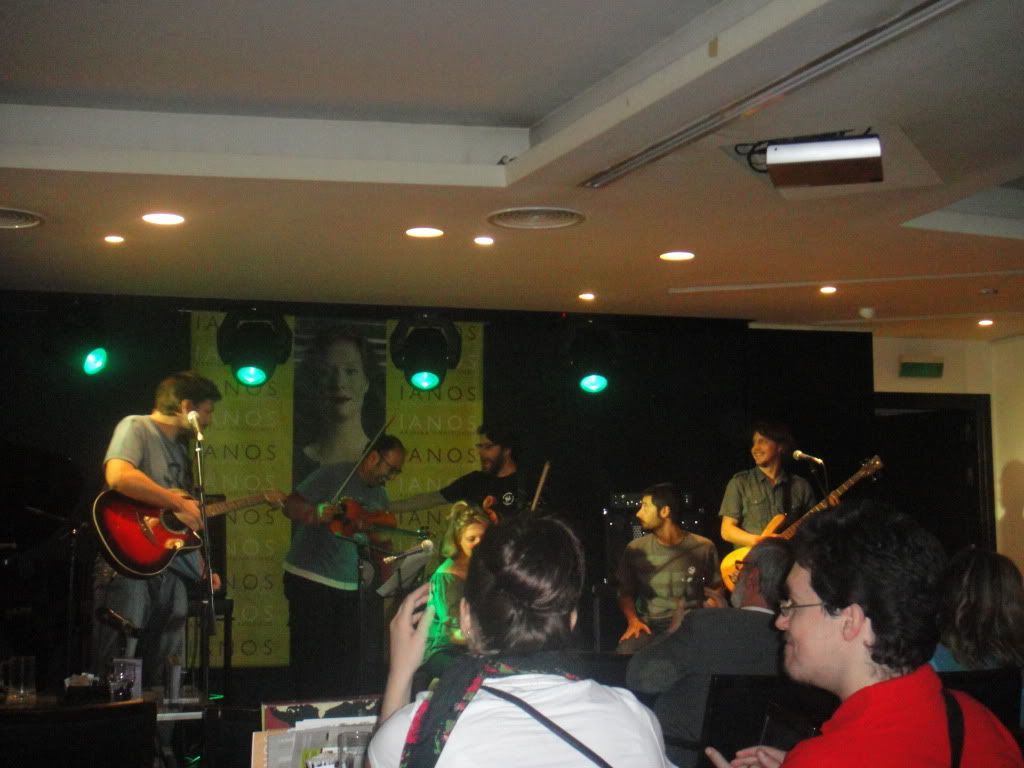 Empty Frame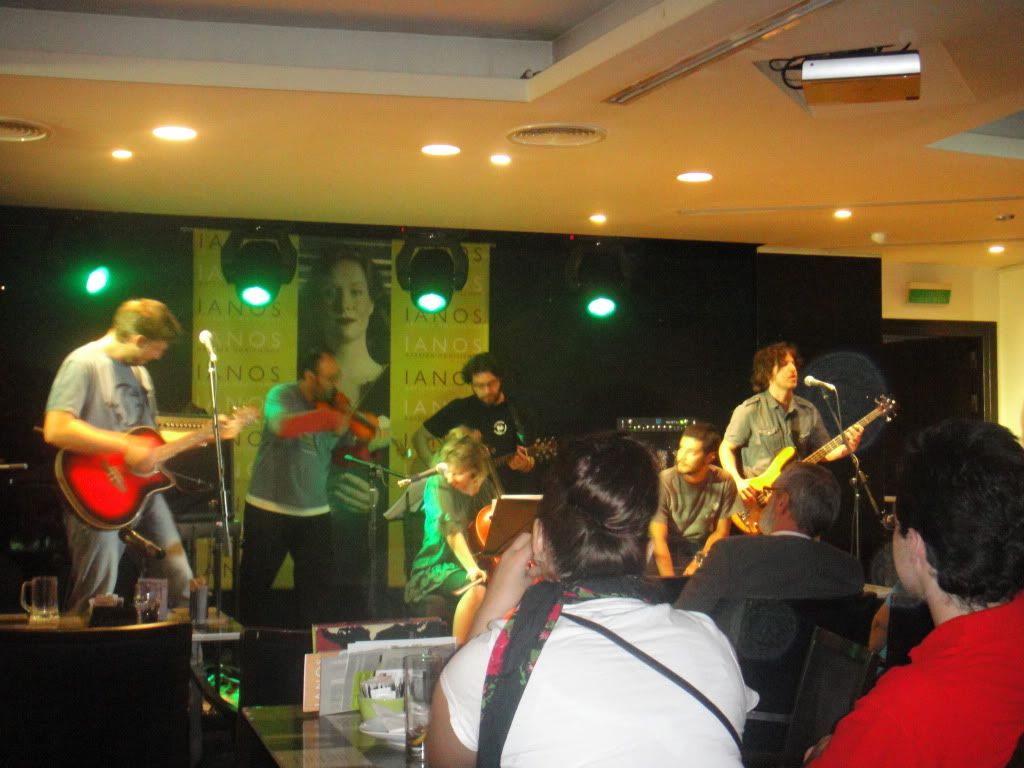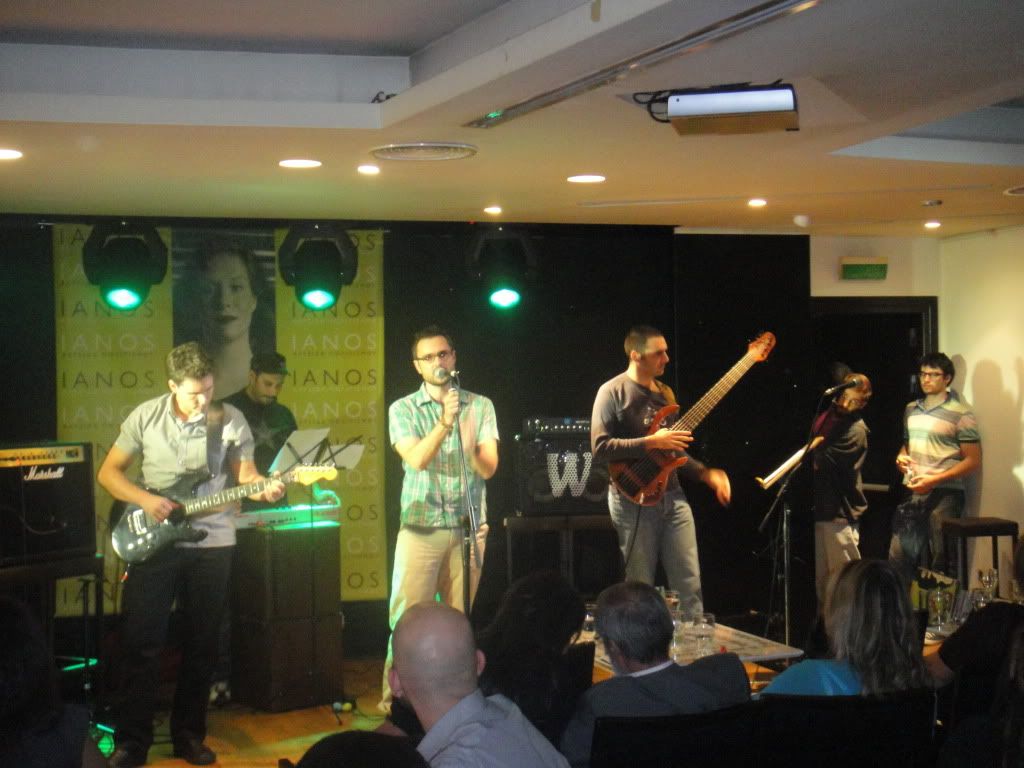 Last but not least, POP EYE!

[Such a lovely night....]

Tweet