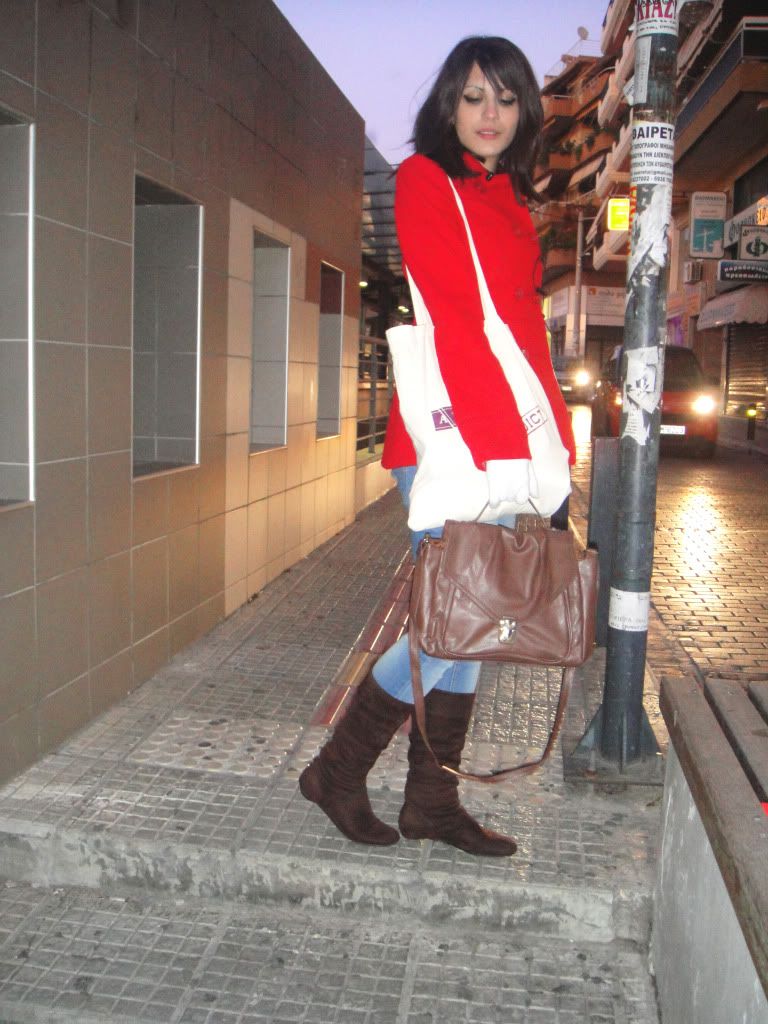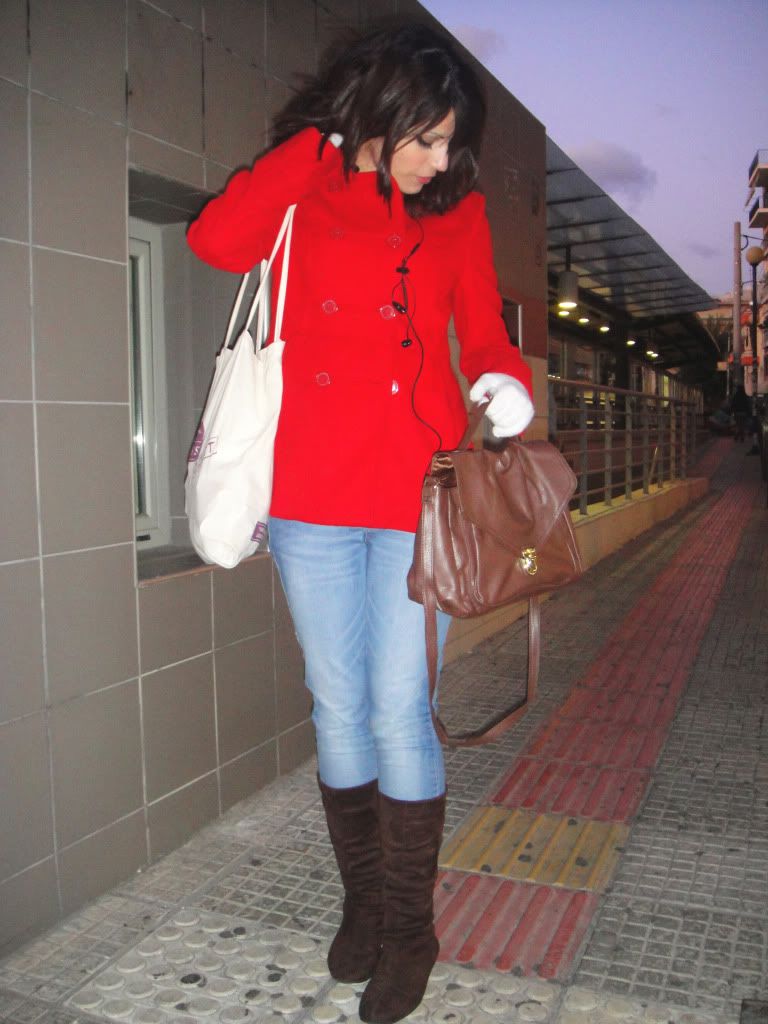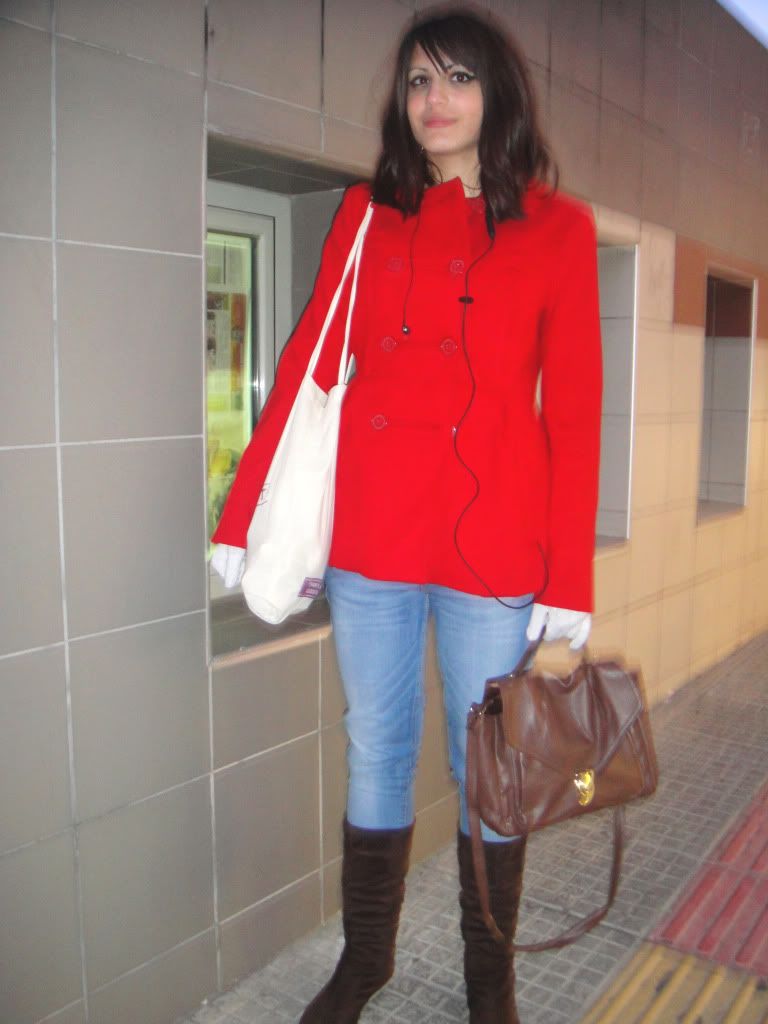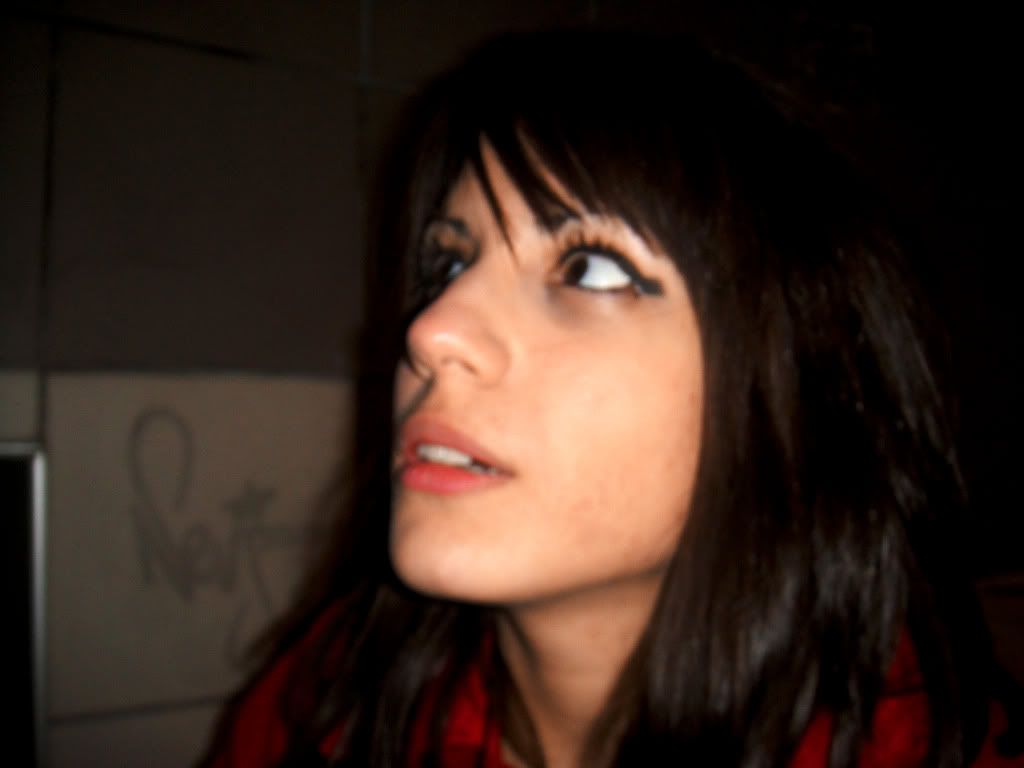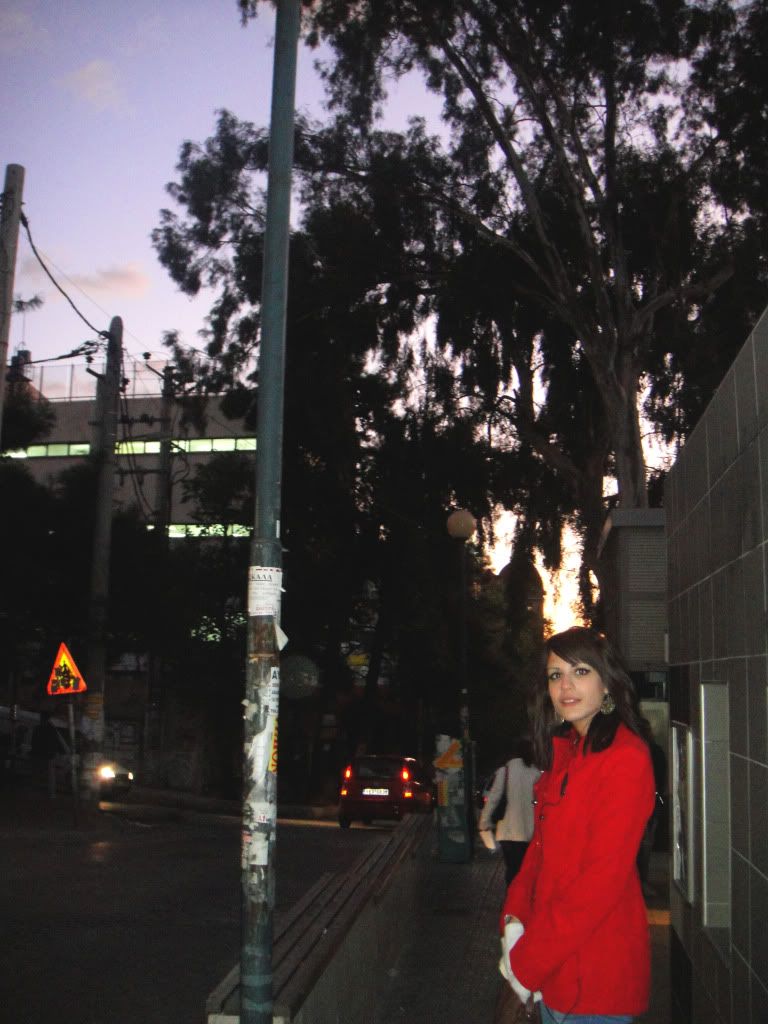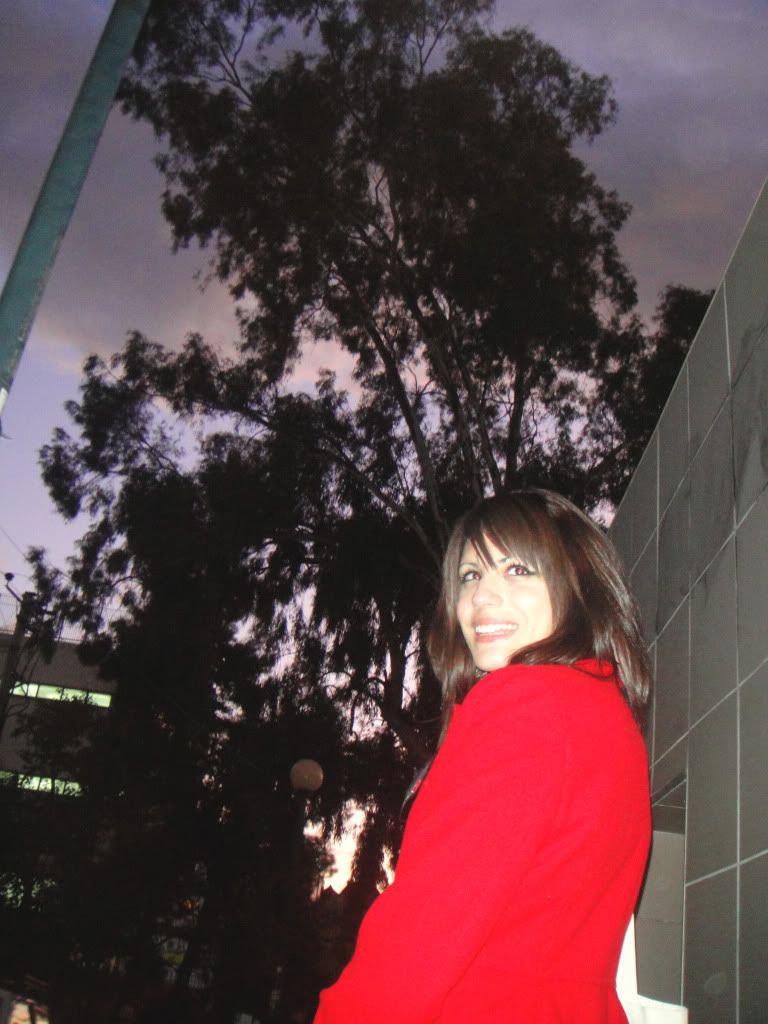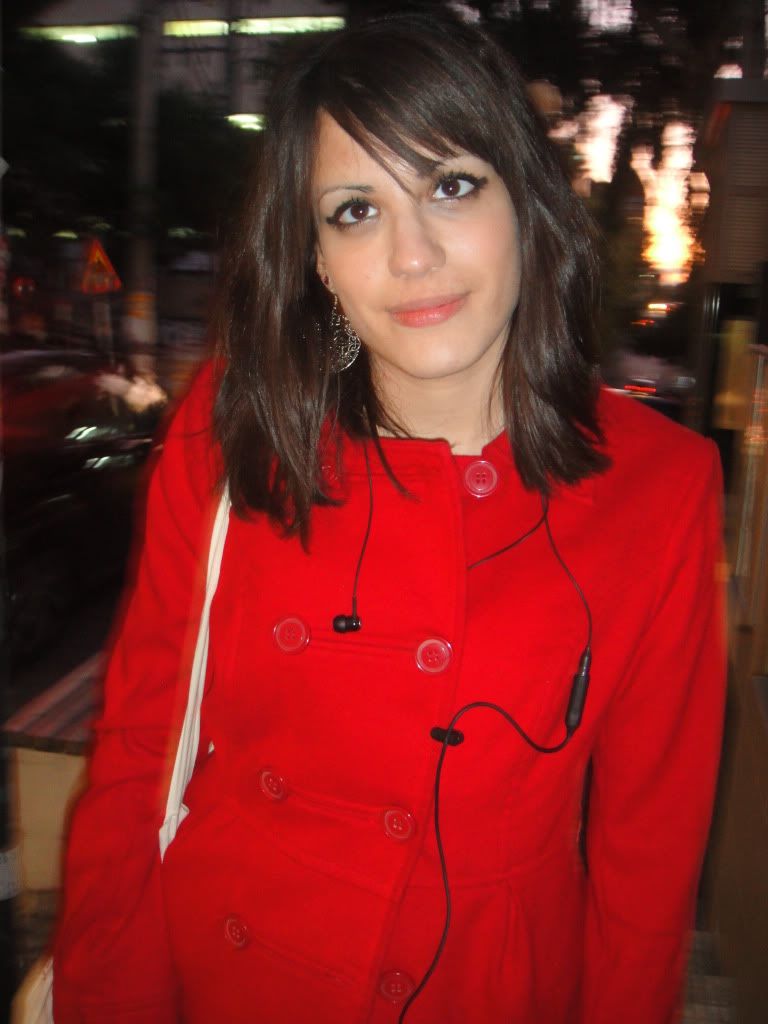 Everyone who lives in Athens knows that our city is generally ugly, because no one cares. However,

sometimes you can look up in the sky to see the most beautiful thing in the world.
You must know that I hate brown, but I know sometimes I have to wear it, because the other people seem to worship it as a god or something. These boots are really old (I haven't worn them much though) but the bag is brand new, bought from H&M. As I told Christos: 'If I liked brown, THAT would be my favorite hue'.
Anyway, another reason I don't prefer brown is that I hate the brown and black combination too, and the 50% of my closet is black clothes, shoes and accessories. No, 60%. I also don't like brown and grey together, so it seems that I can only combine my brown boots and bag with my red coat (and look like a 'Santa baby'), unless I buy a white one soon.
Tweet