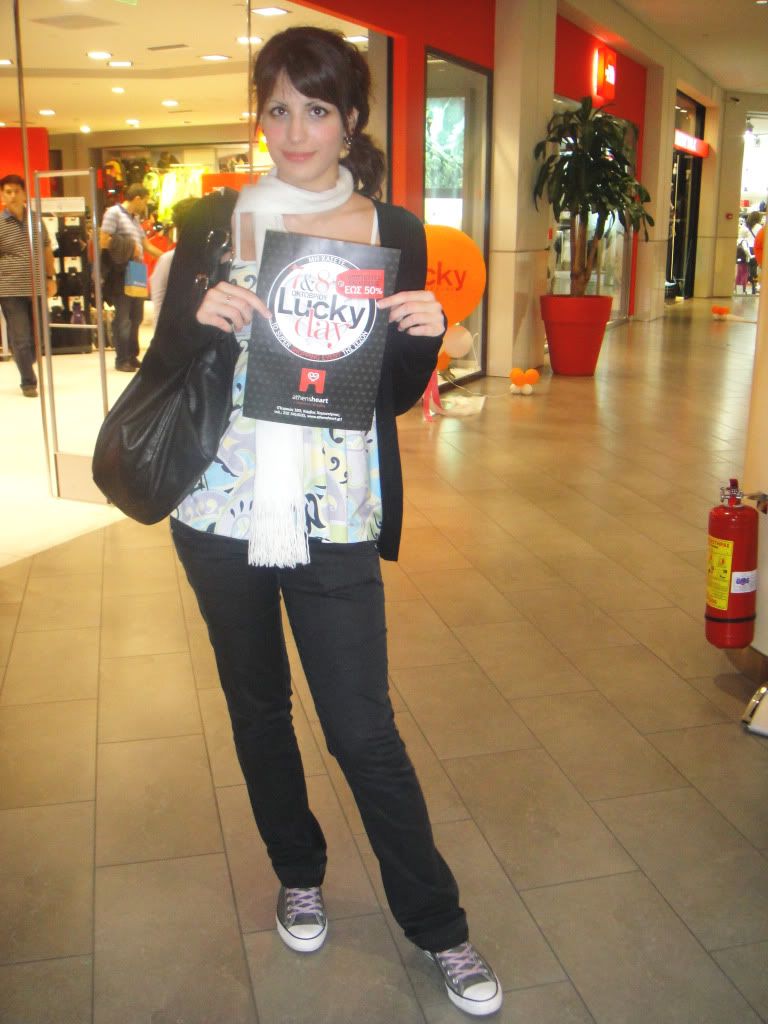 On Saturday 8/10 we visited AthensHeart, because it was a Lucky day! (This means that everyone that buys Lucky Magazine Greece had discount coupons for his favorite stores that day.)
I went to H&M and bought a lot of beautiful stuff: a bag, an amazing hat, 2 pairs of gloves, 2 transparent shirts, a belt... You will see me wearing them soon!
My outfit: Printed tops/ dresses- one of the season trends! Plus, don't be afraid to add color to your black and white outfit.
Tweet