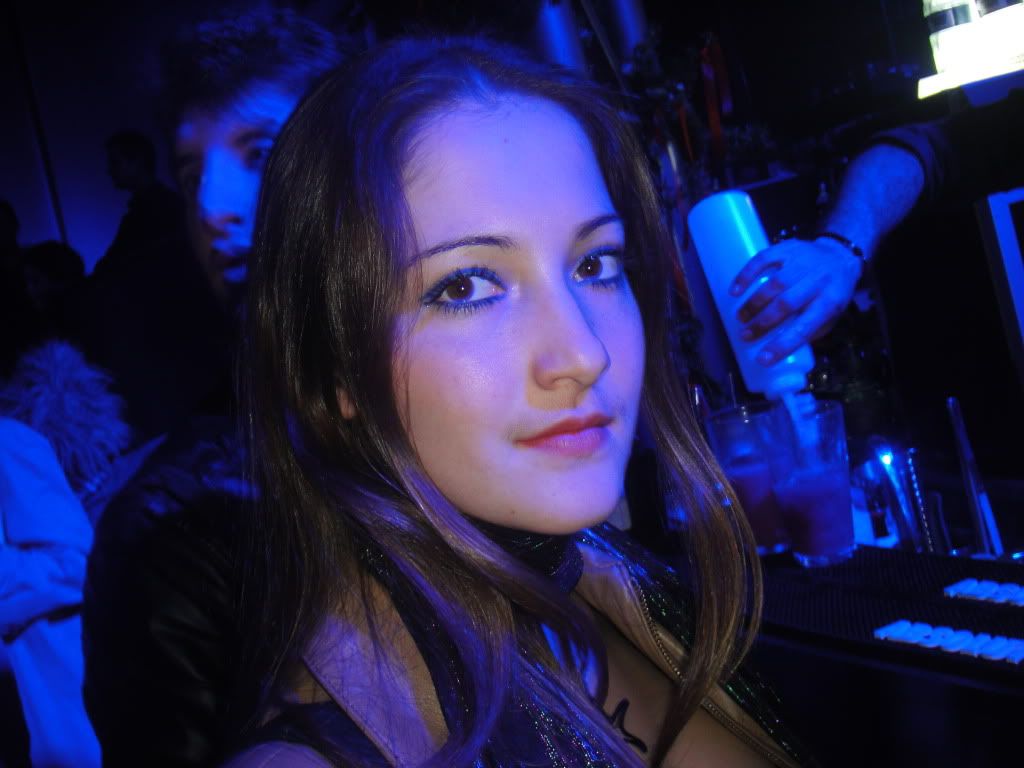 On Thursday, 15/12 Theodora, John, Christos and I went to Dream City, because it was an Absolut Mode Night!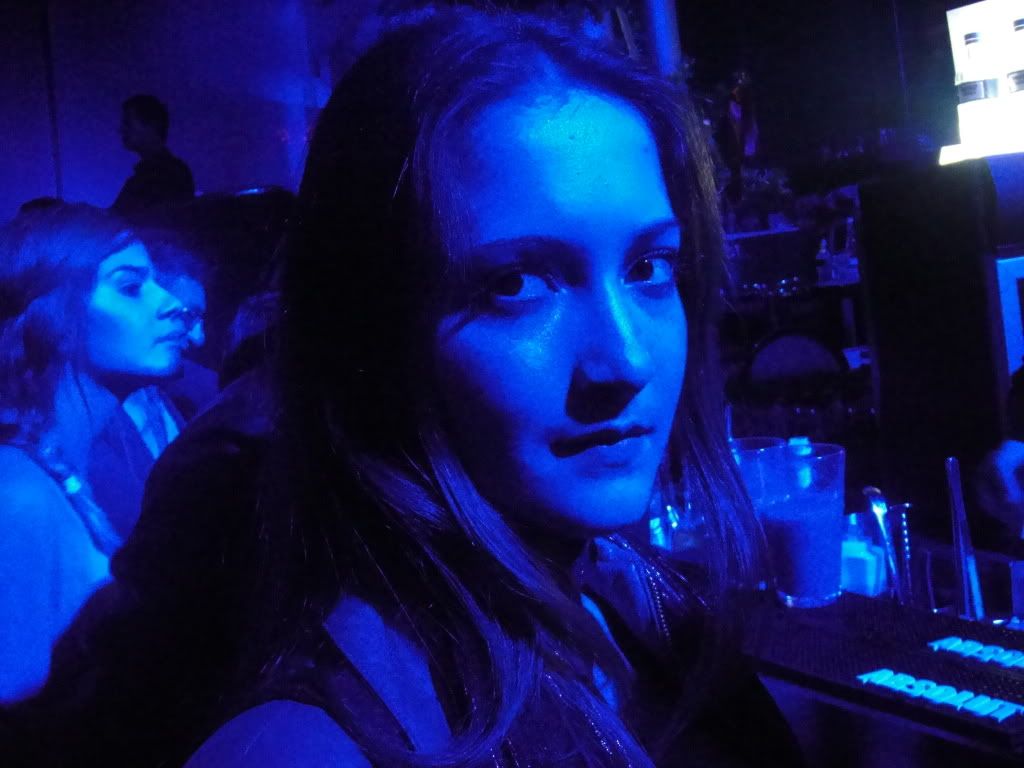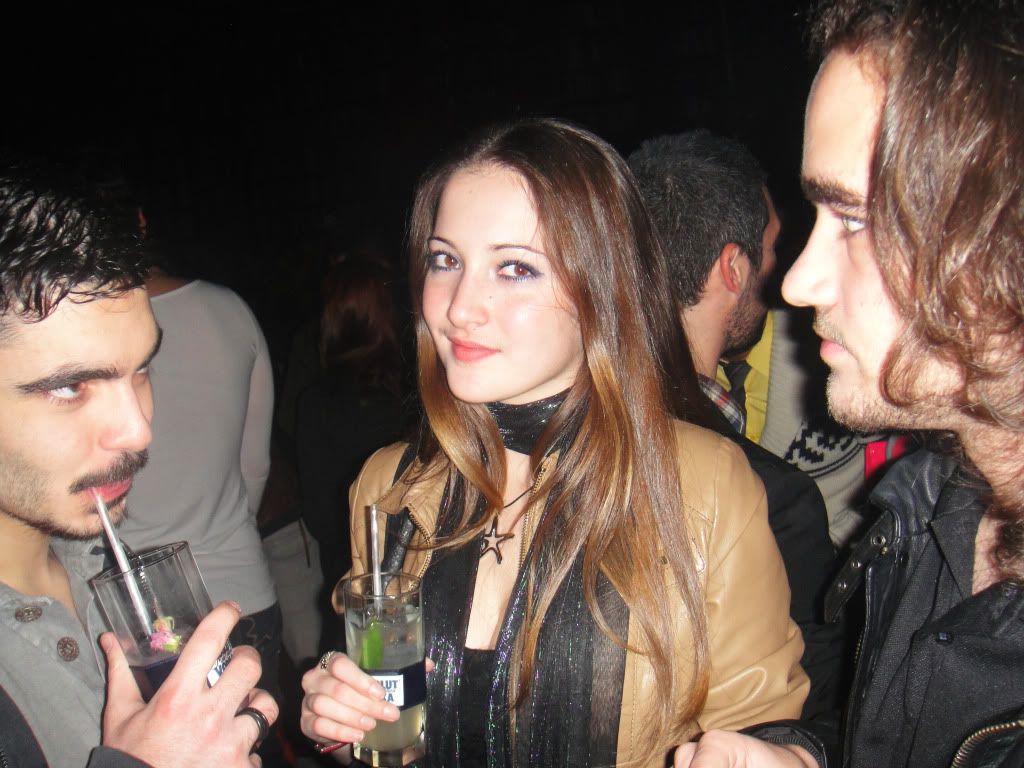 There were free Absolut Vodka cocktails until midnight.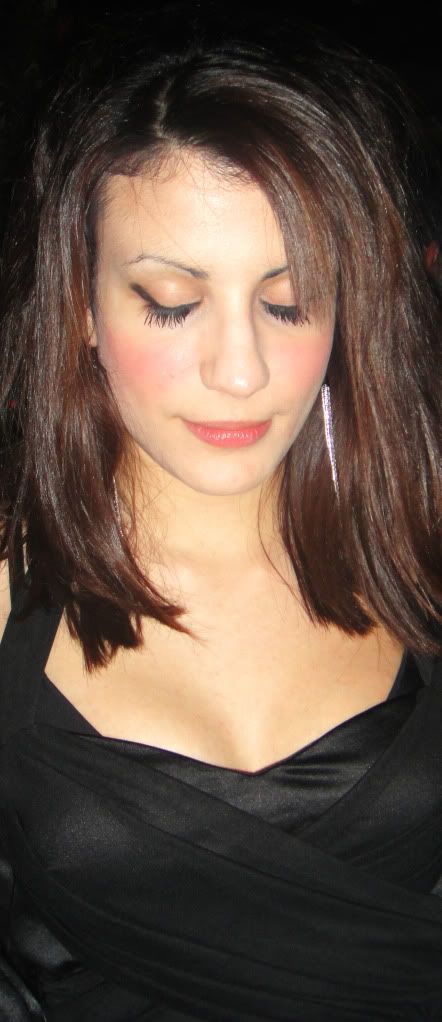 And the show began:

Digitaria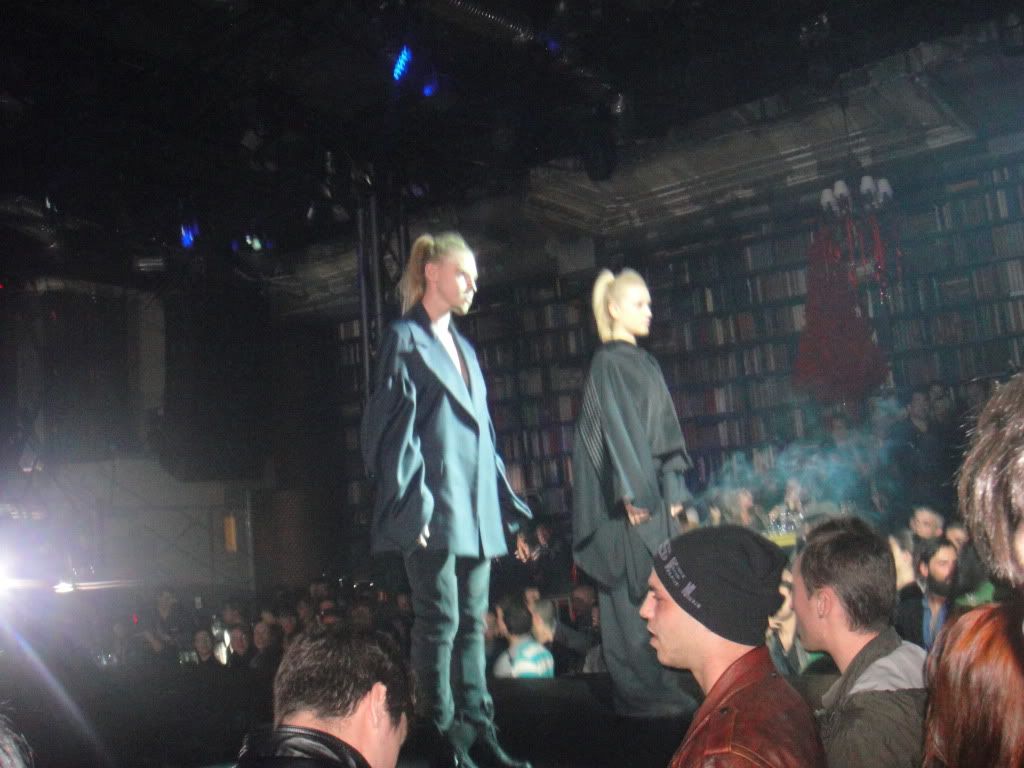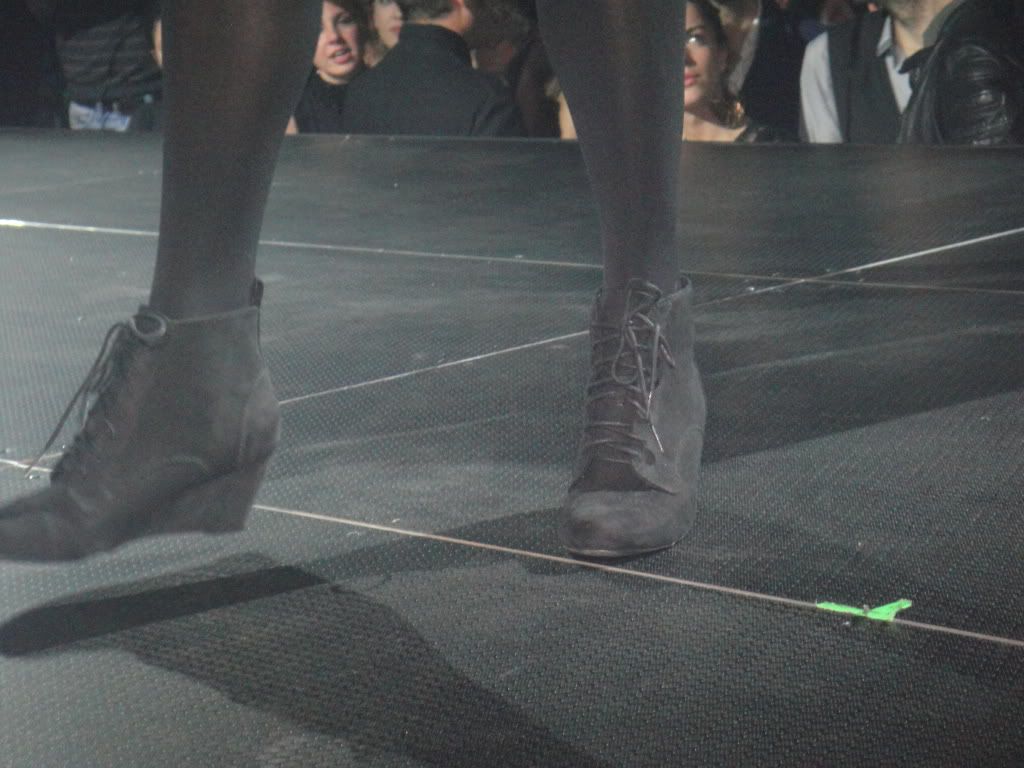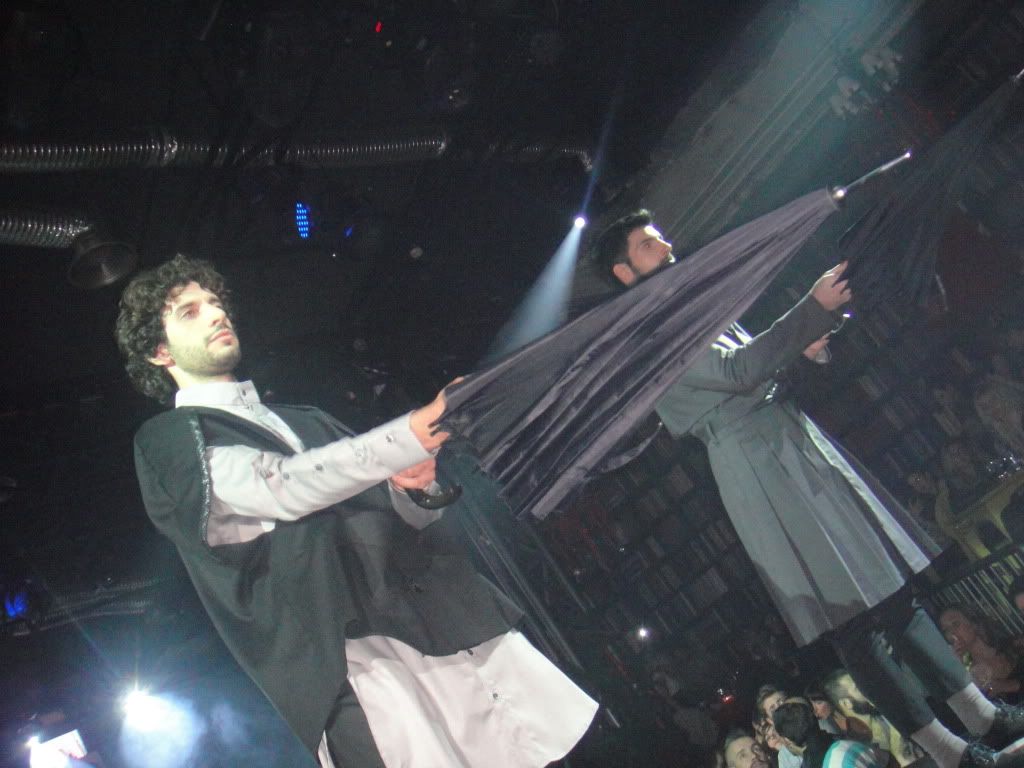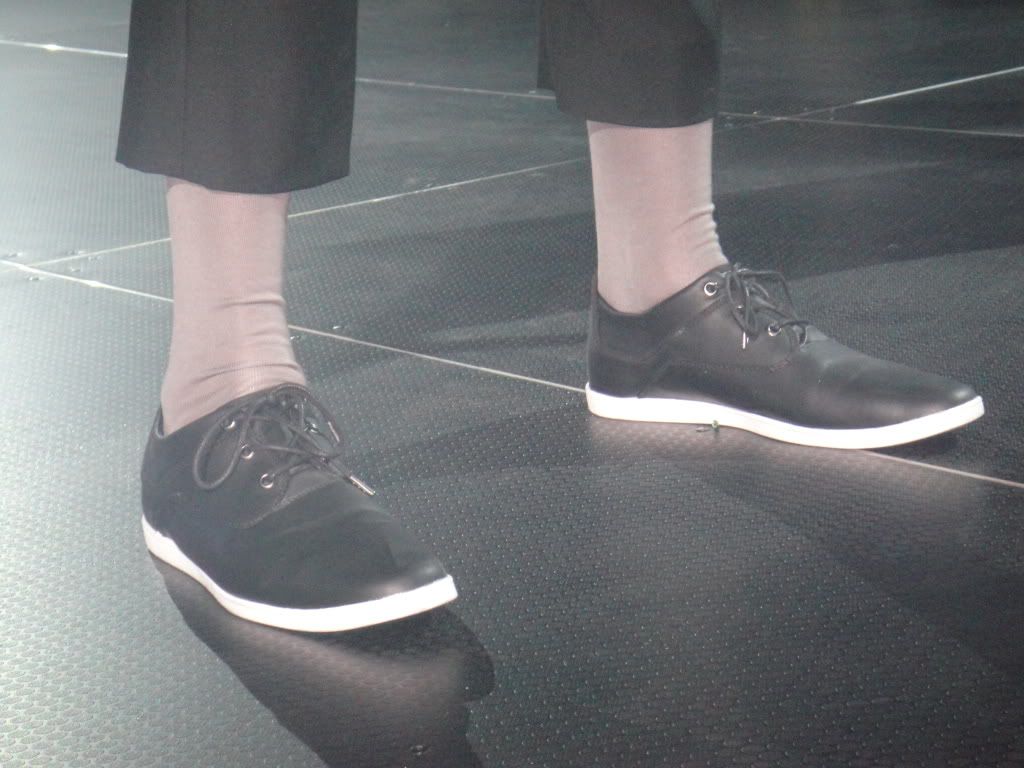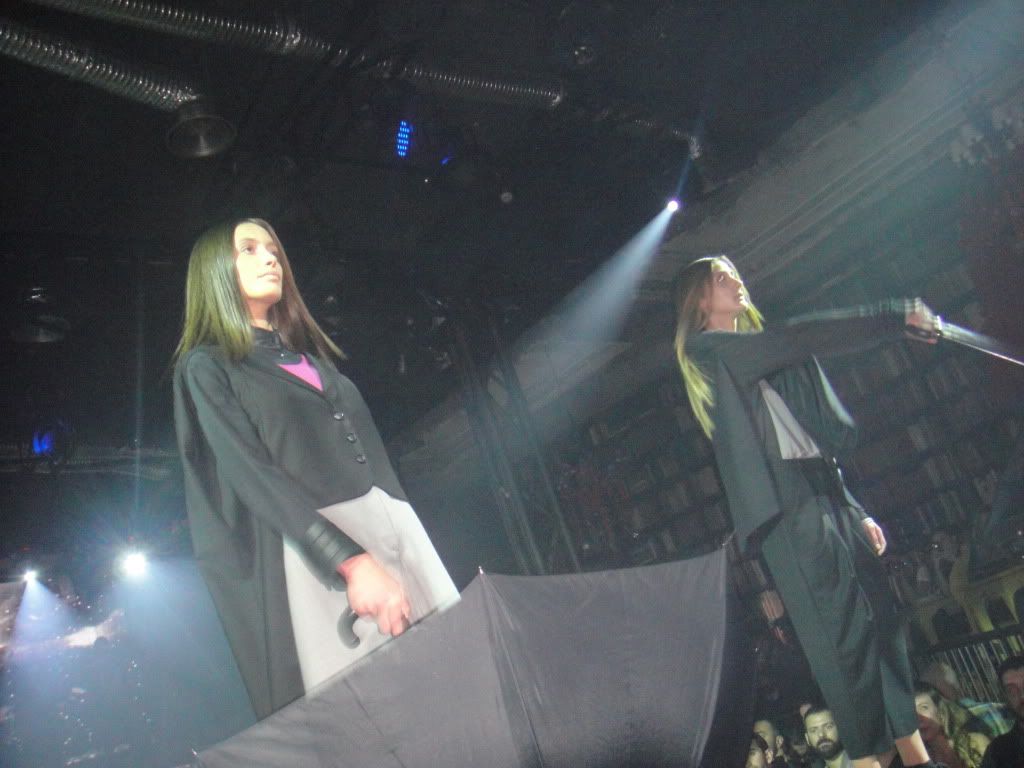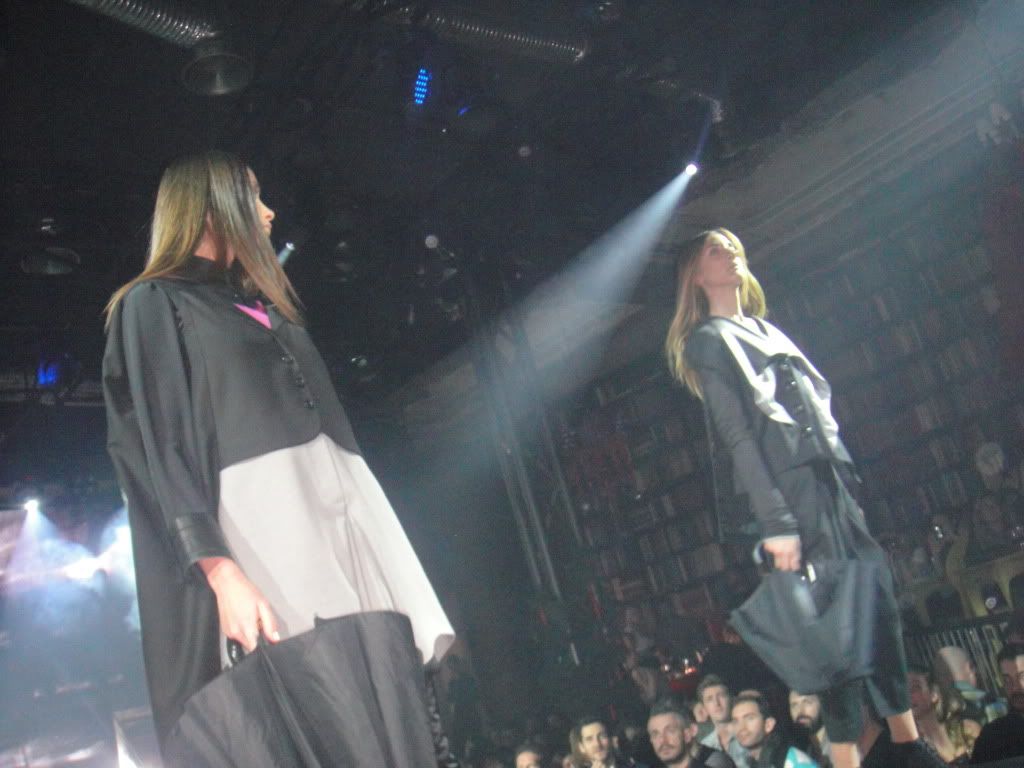 Christos holding my hand: you can see my new myfashionfruit double ring, a christmas gift from my bosses at ntynomai.gr !

And last but not least,

Stelios Koudounaris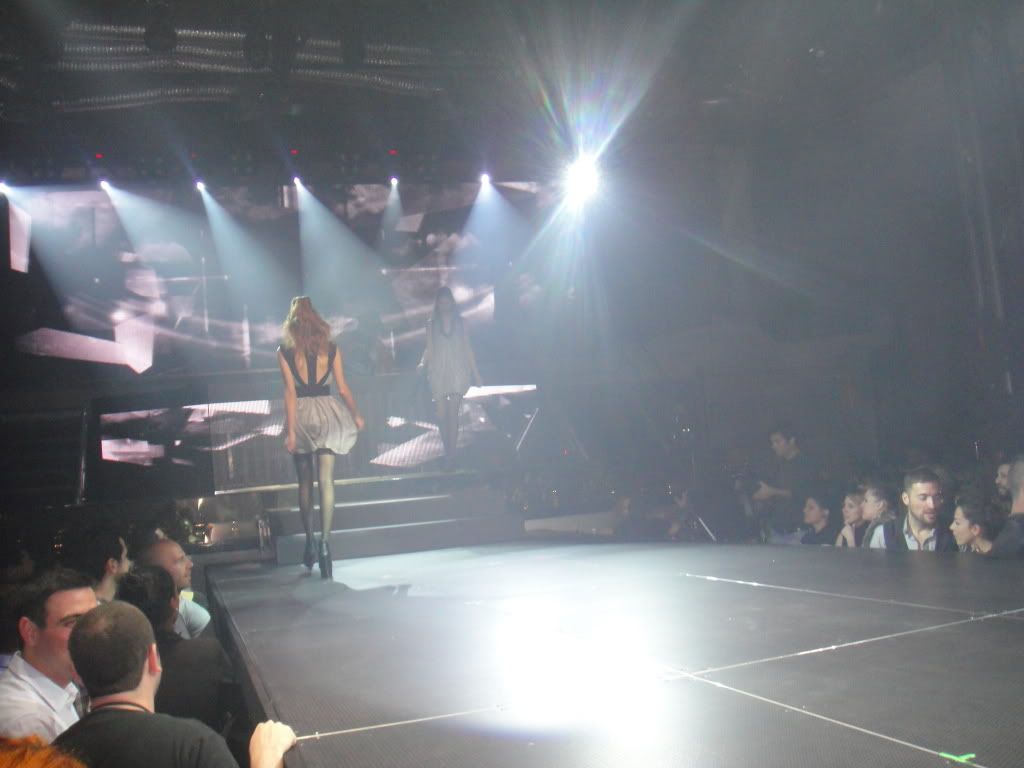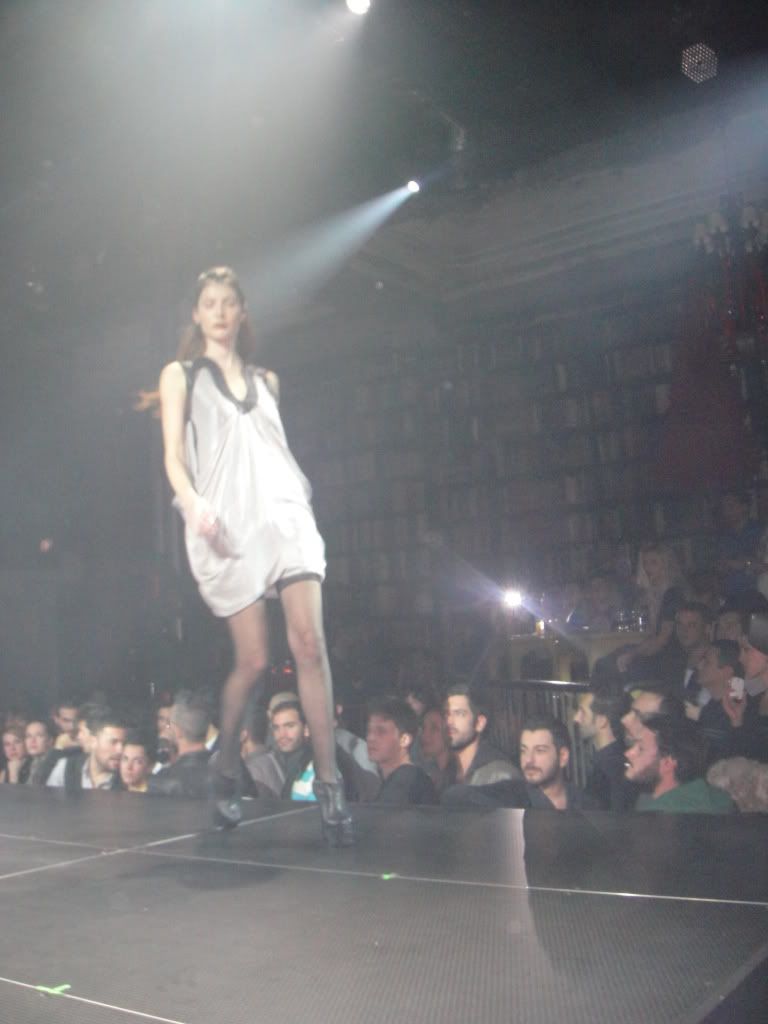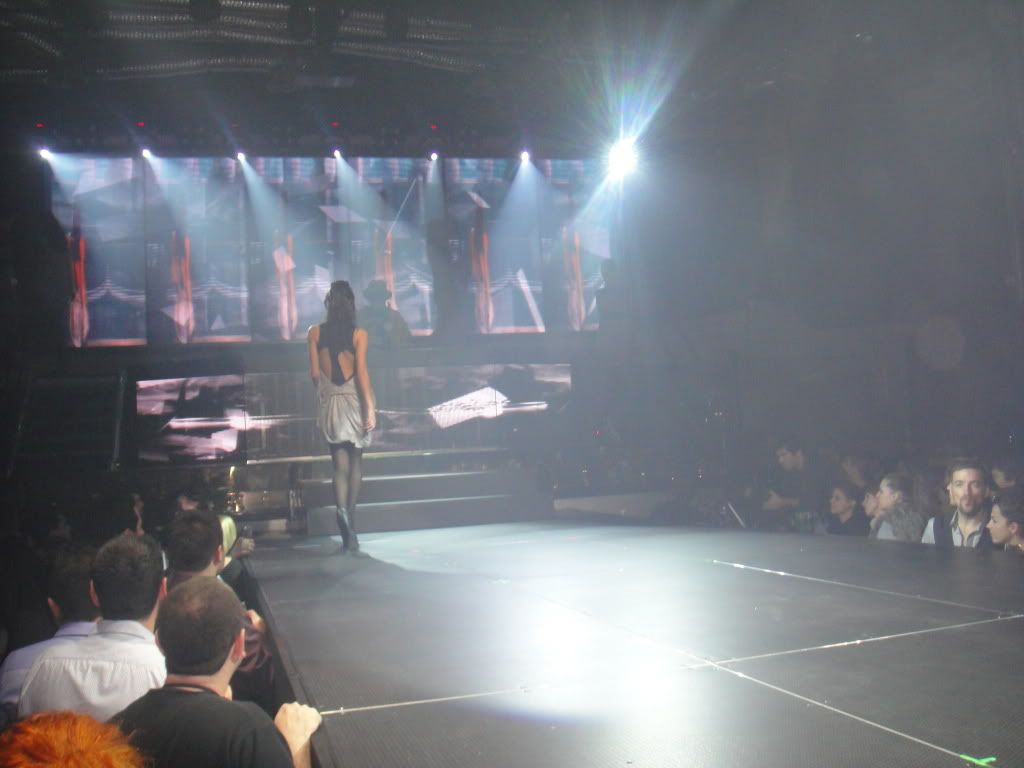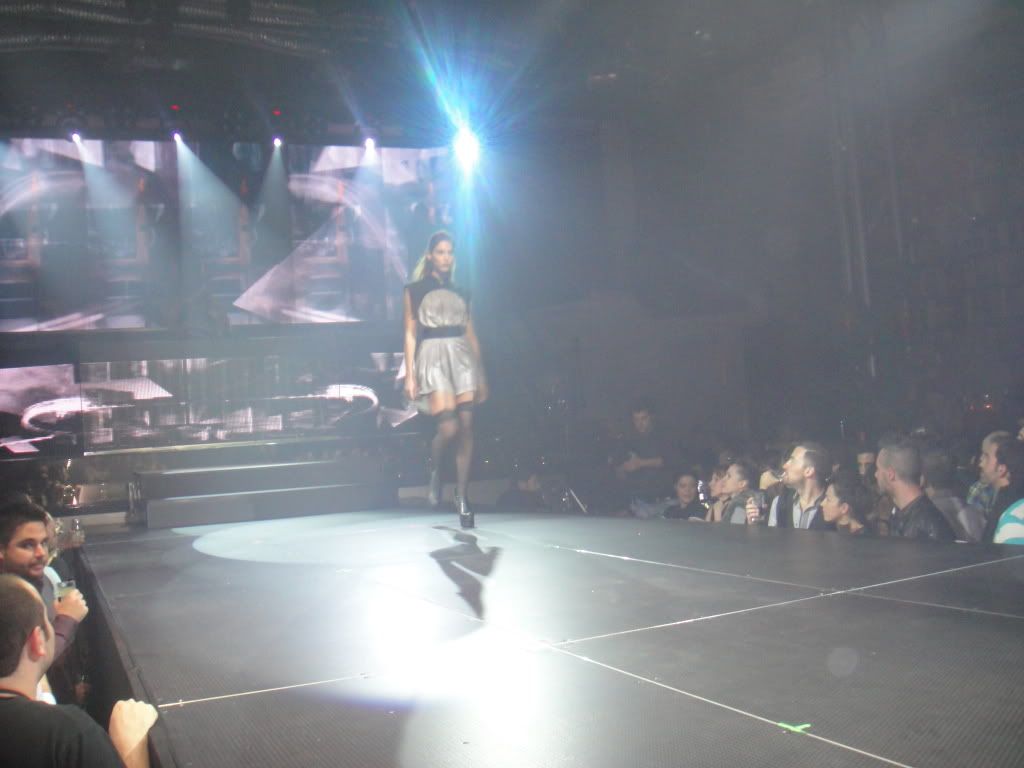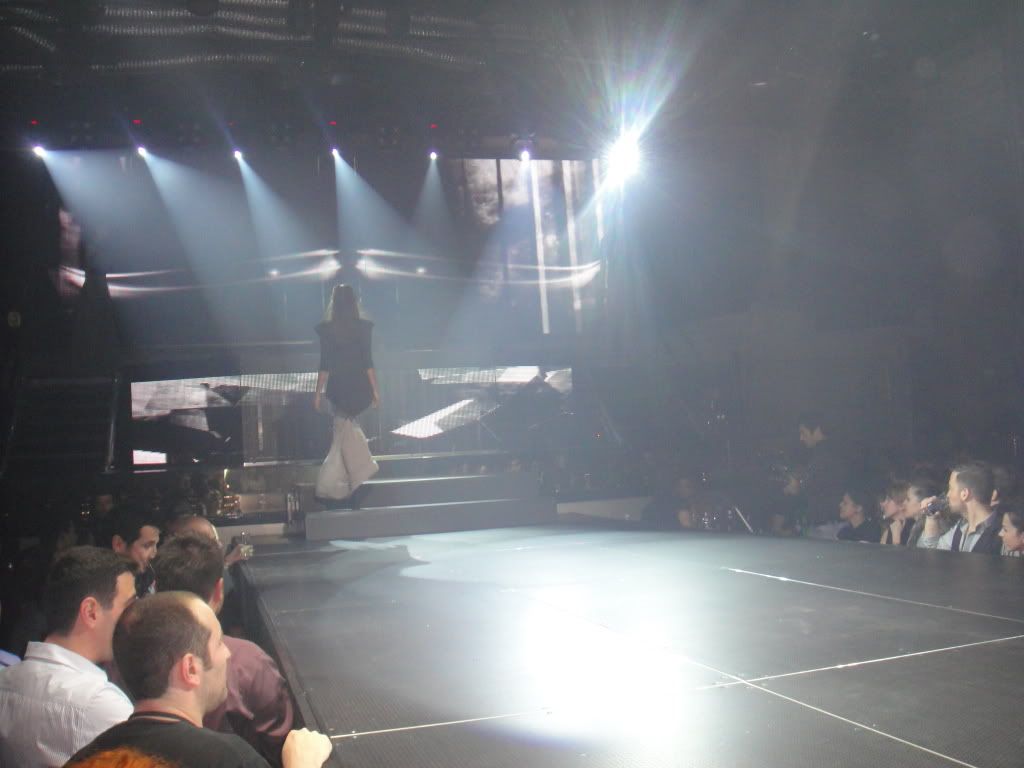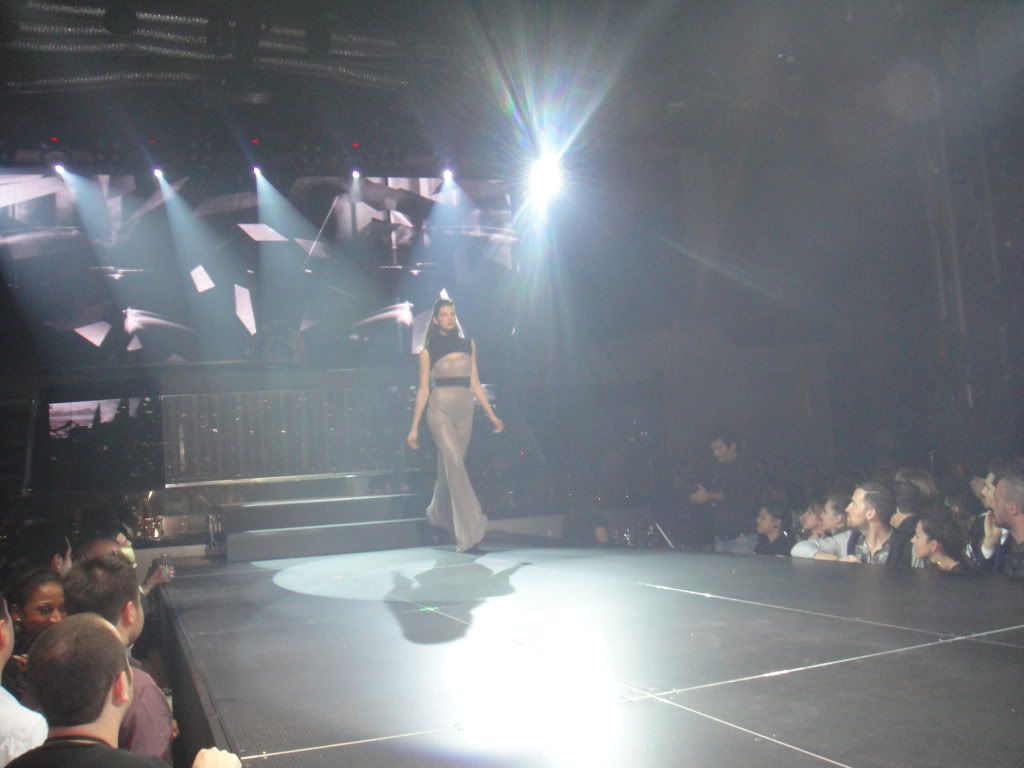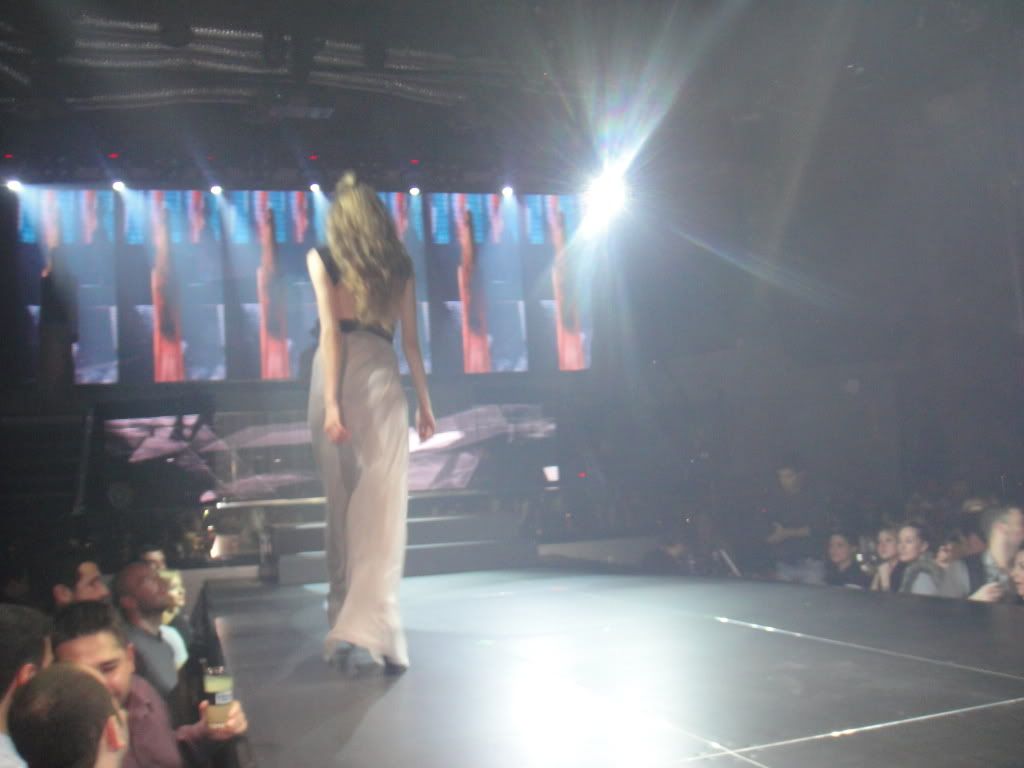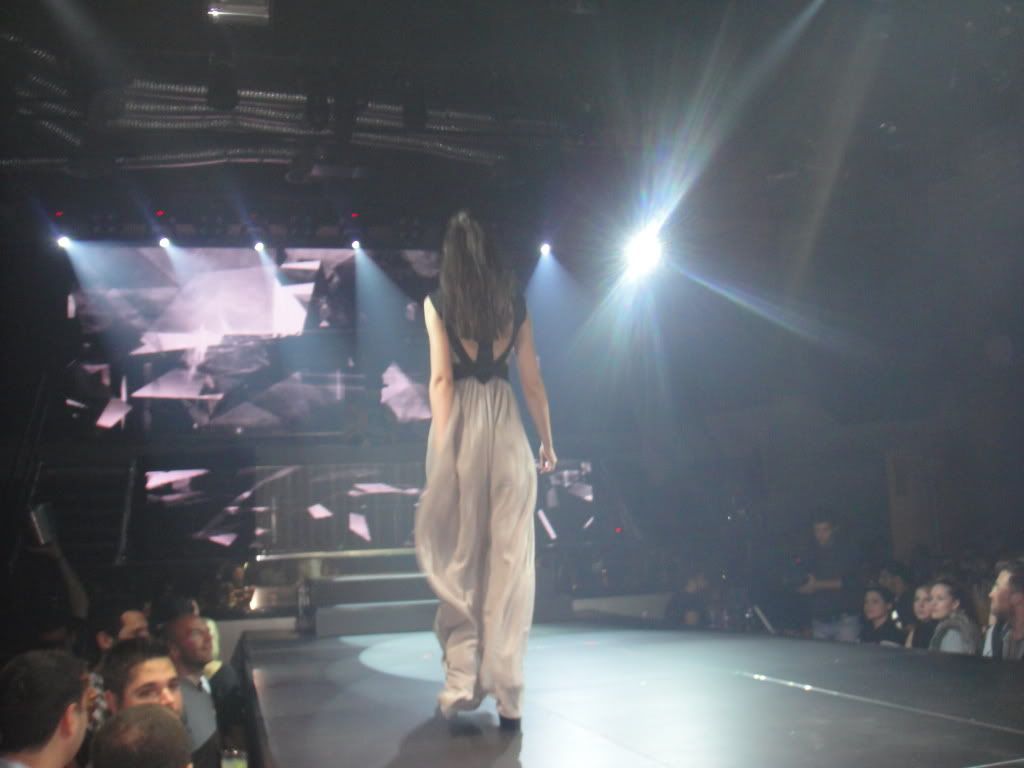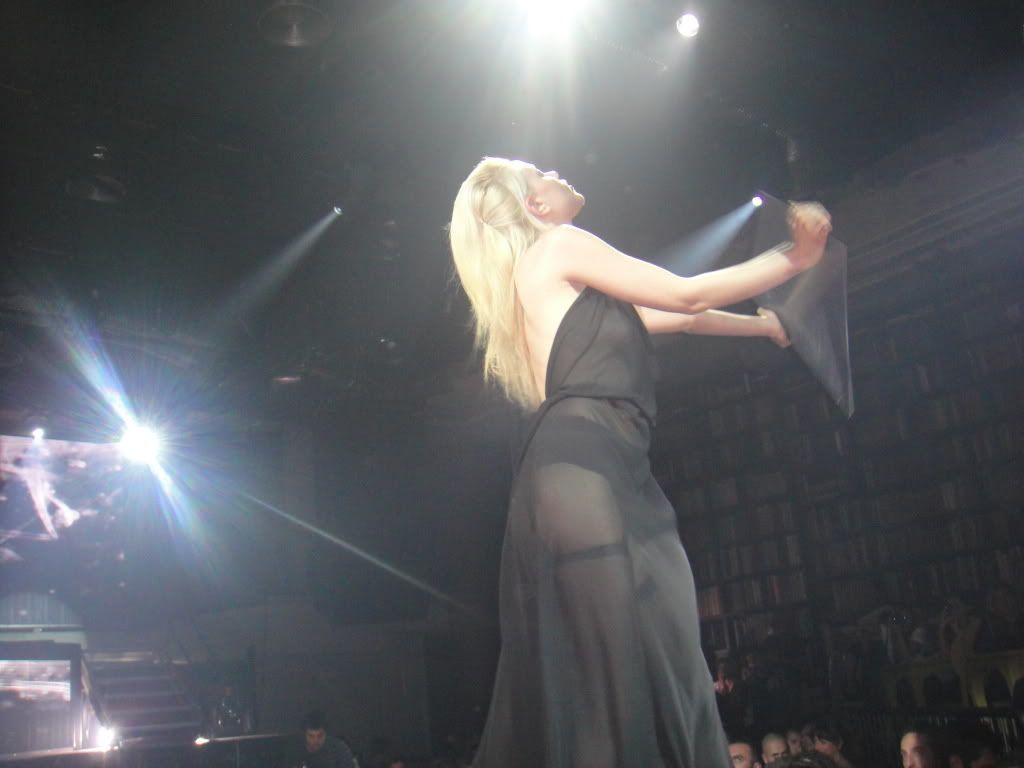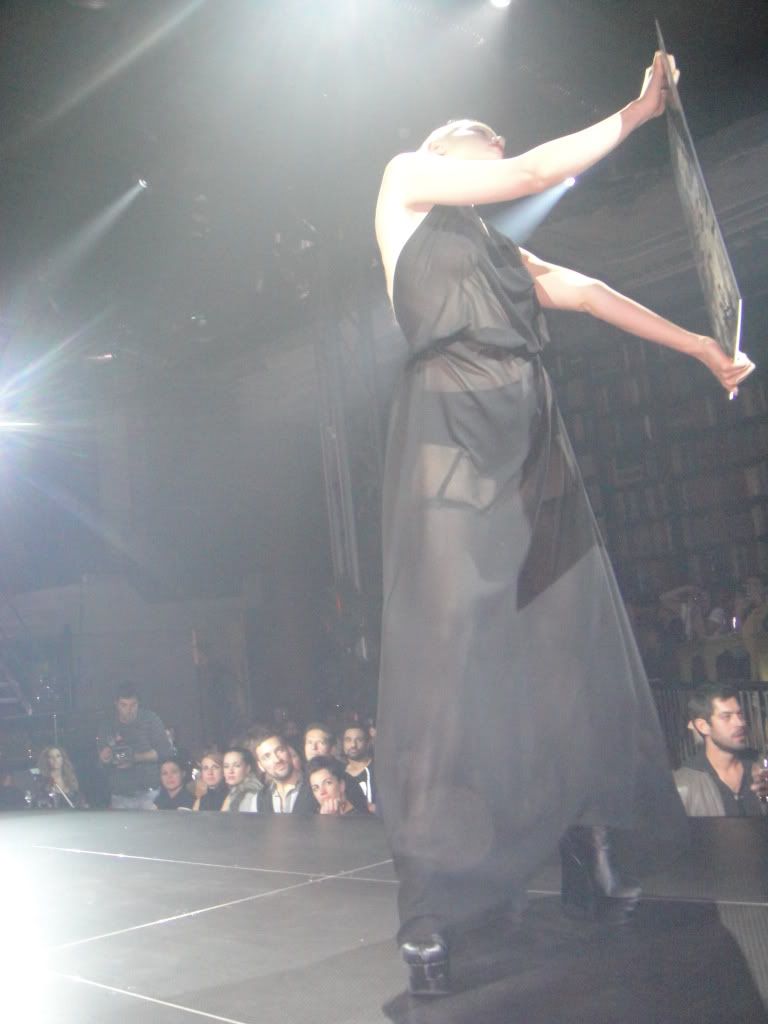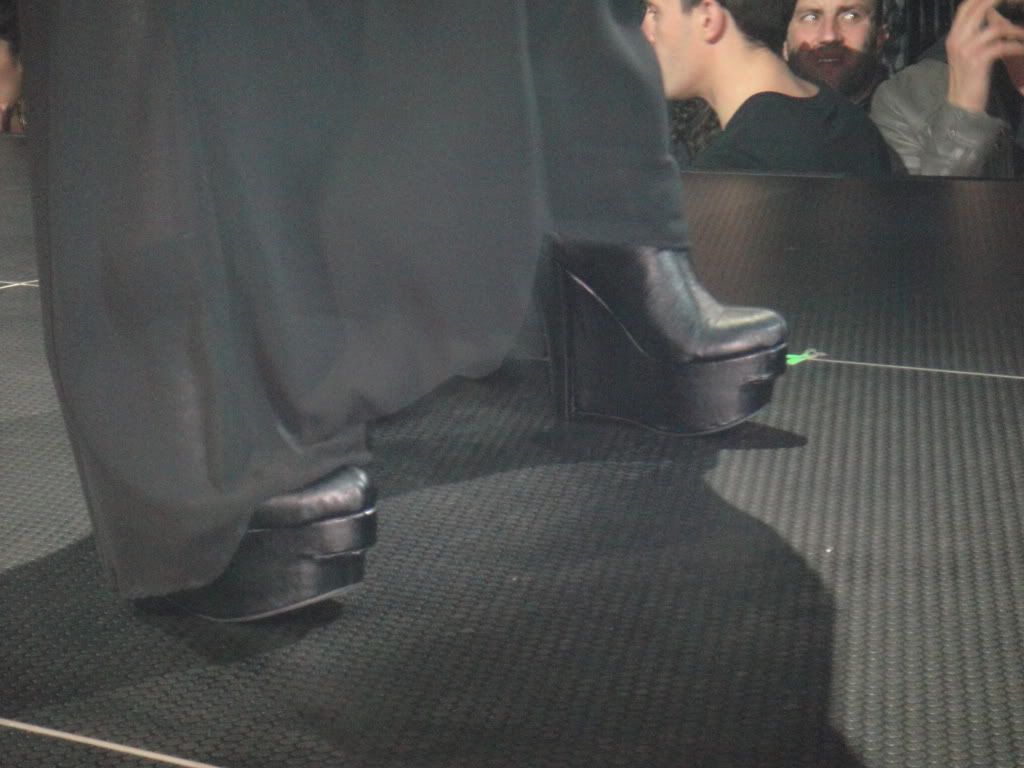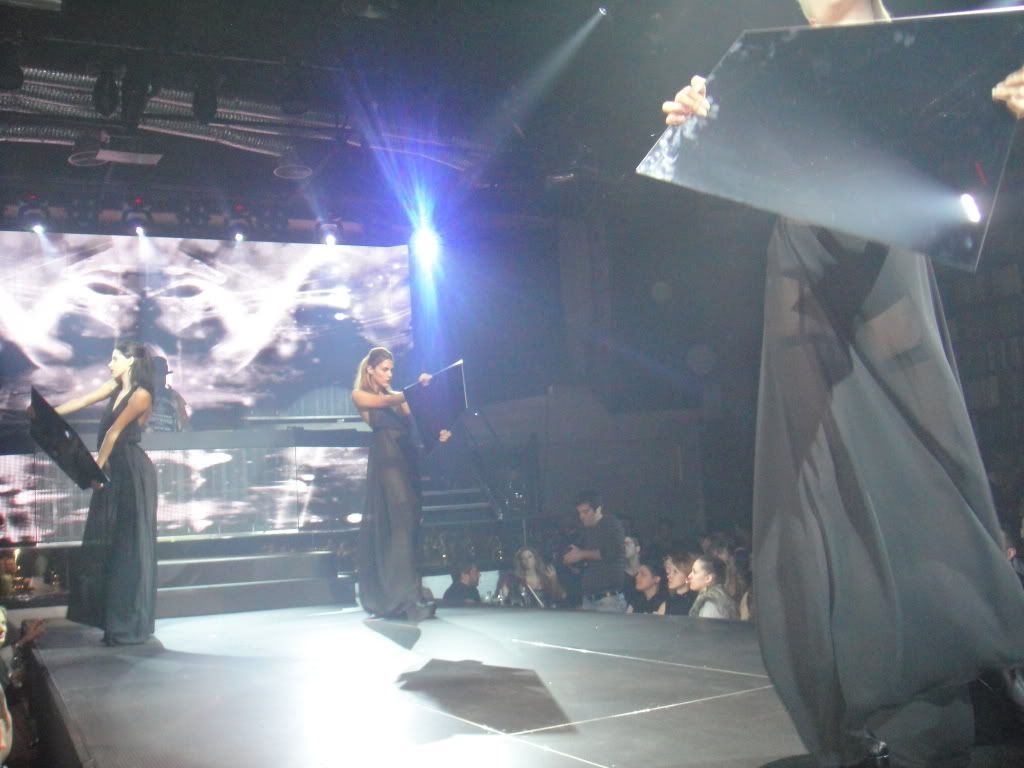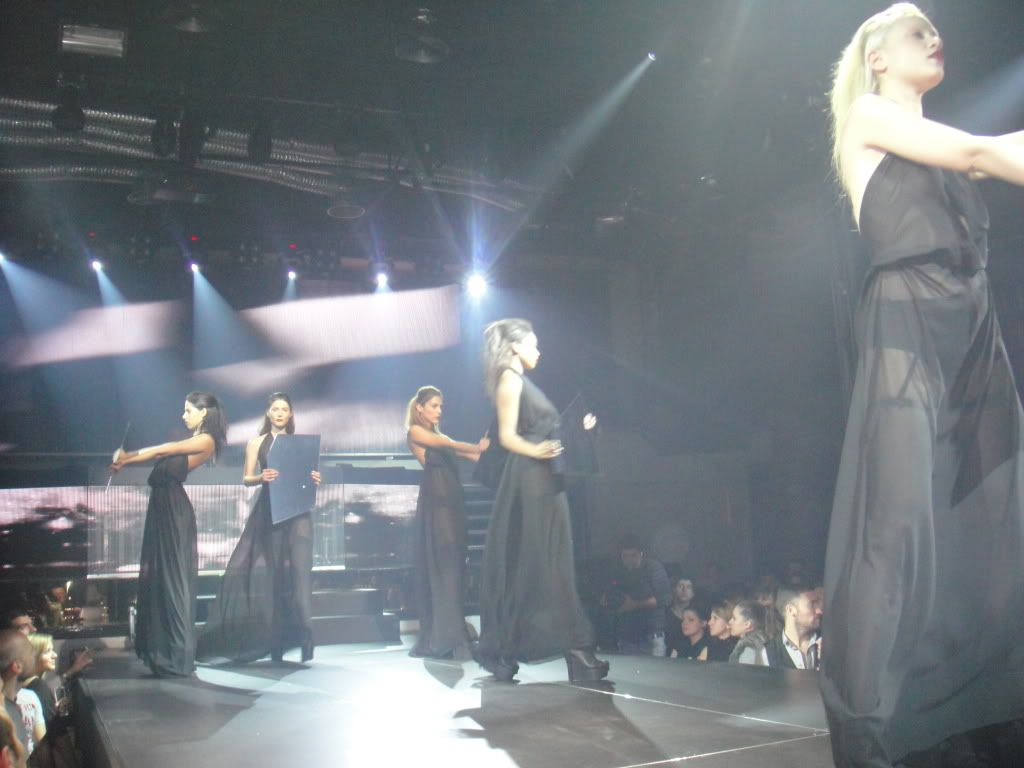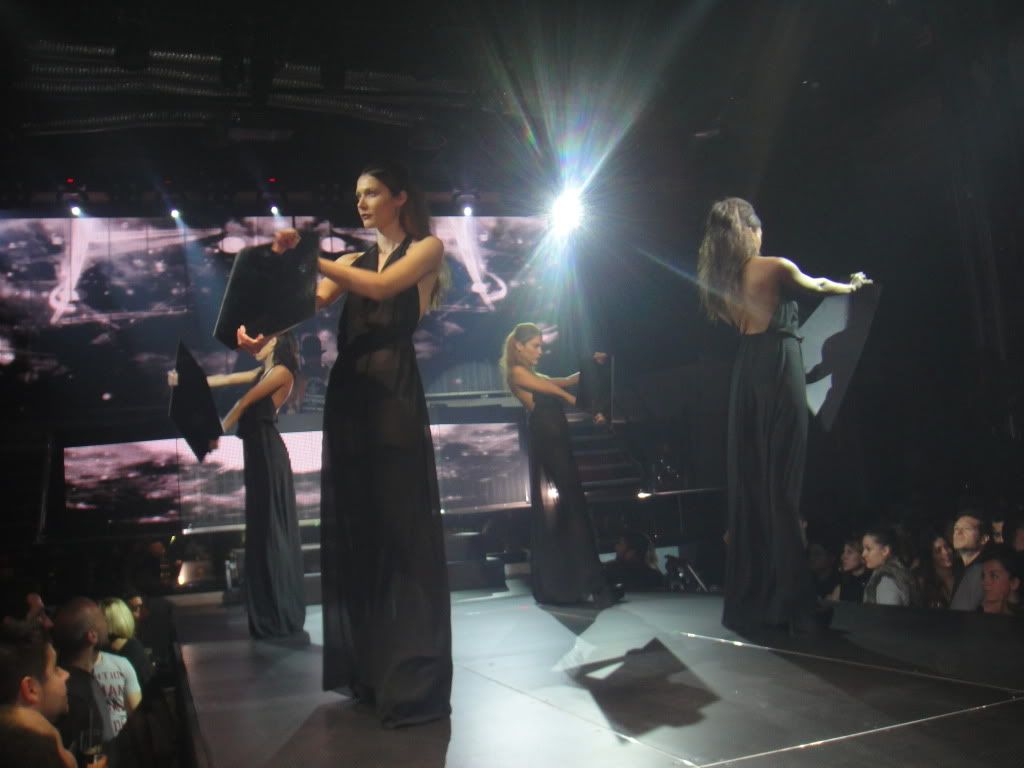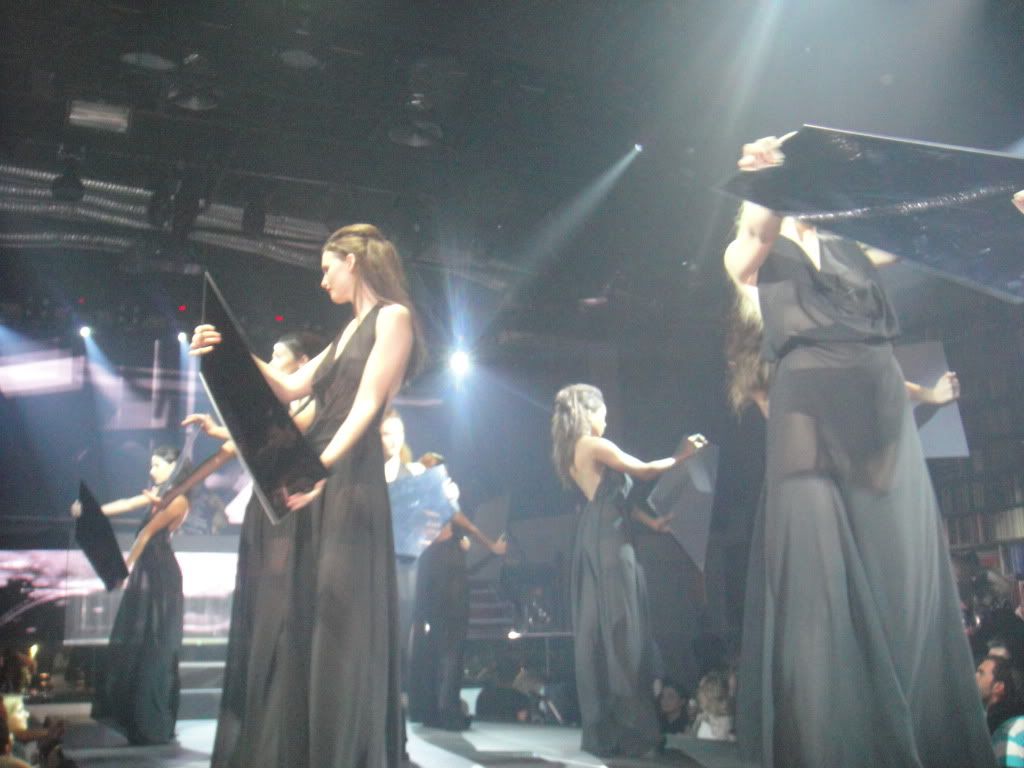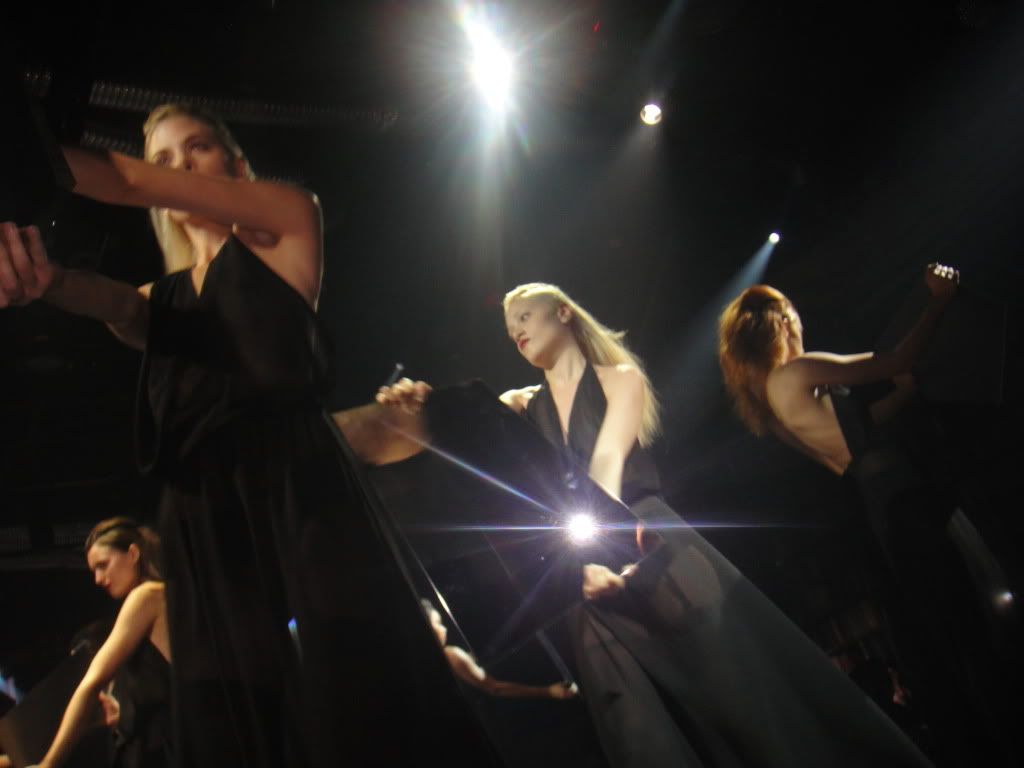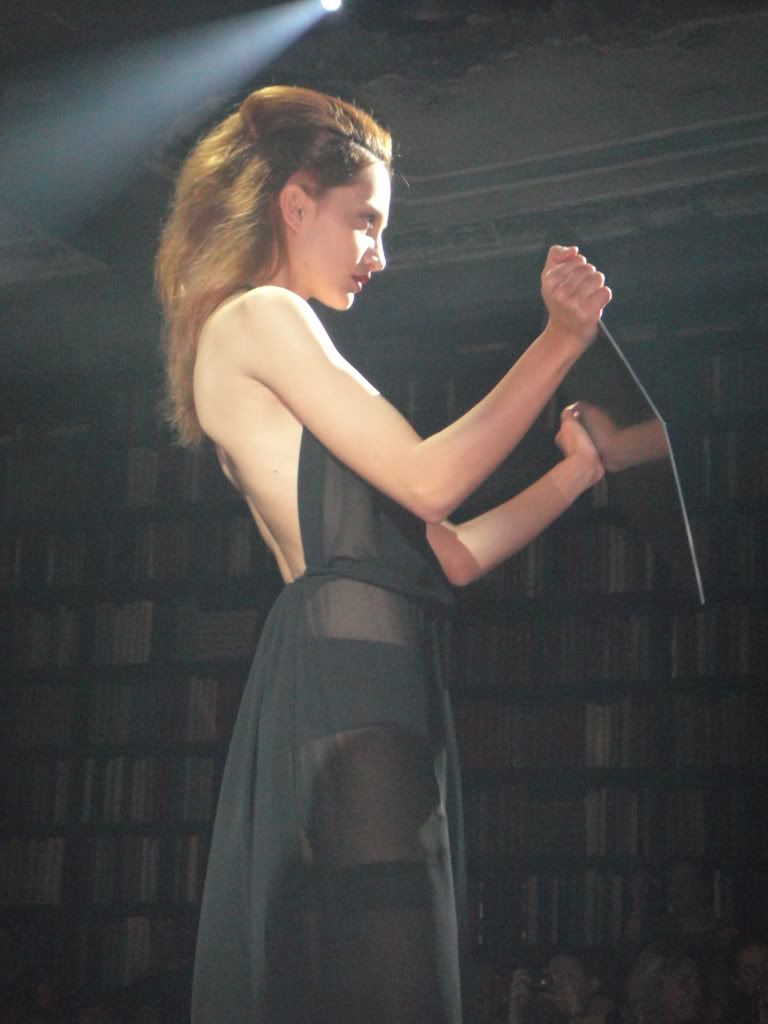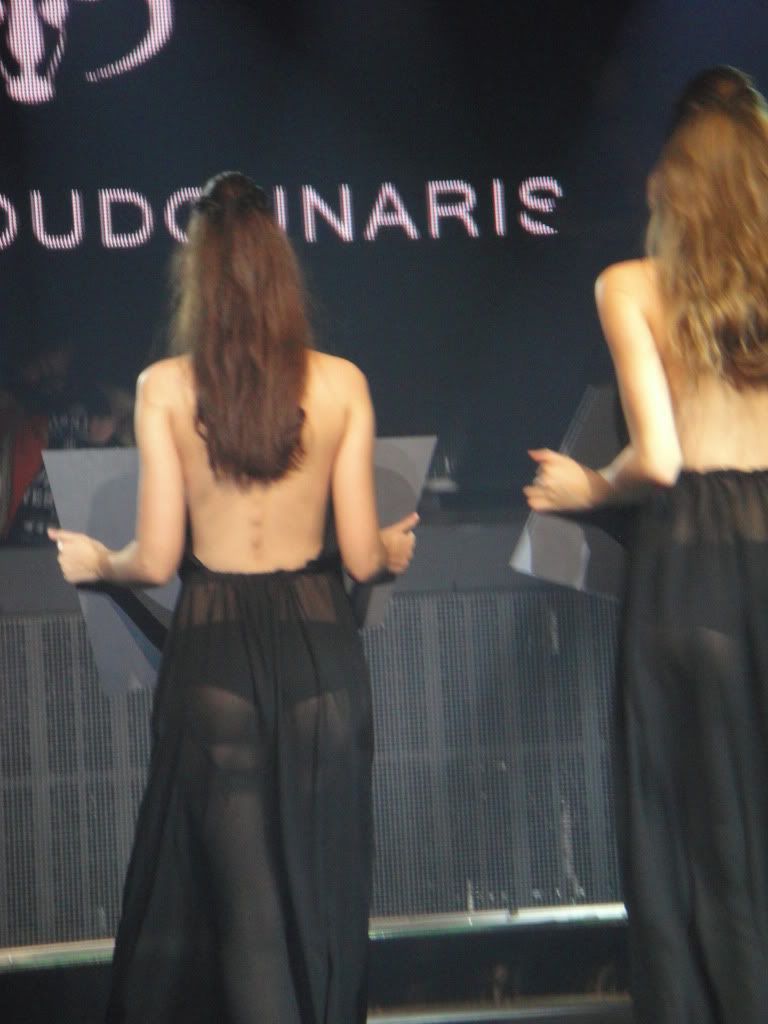 More than just a catwalk, right? I really liked this show, plus it didn't last long and no one got bored.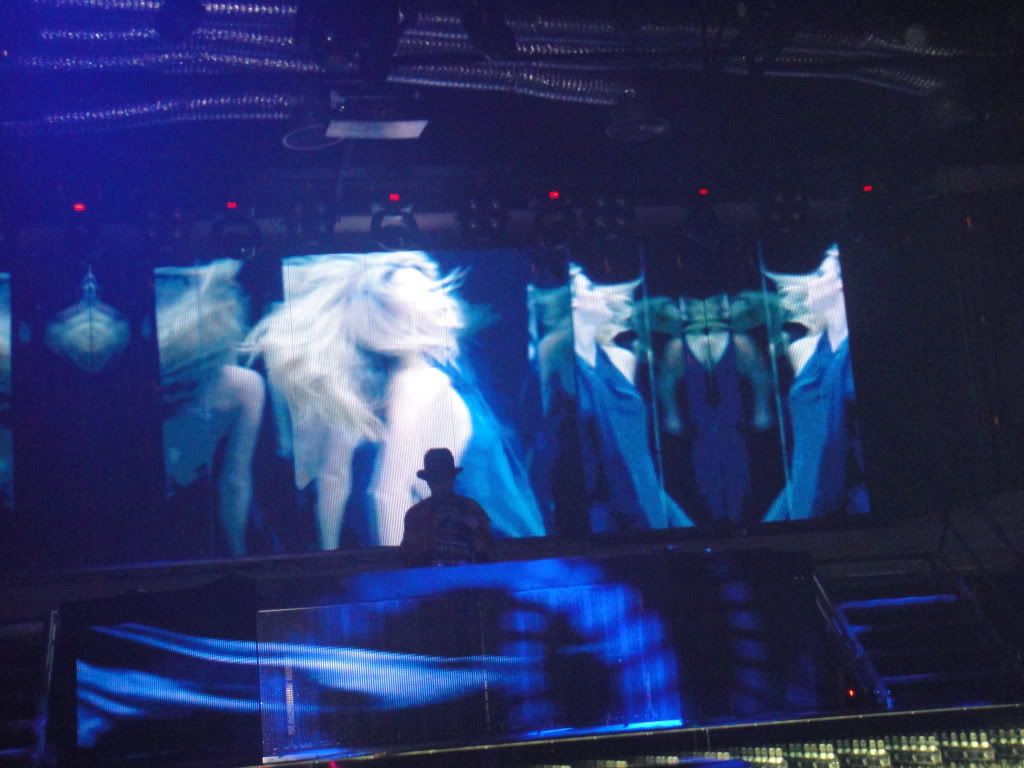 The DJ.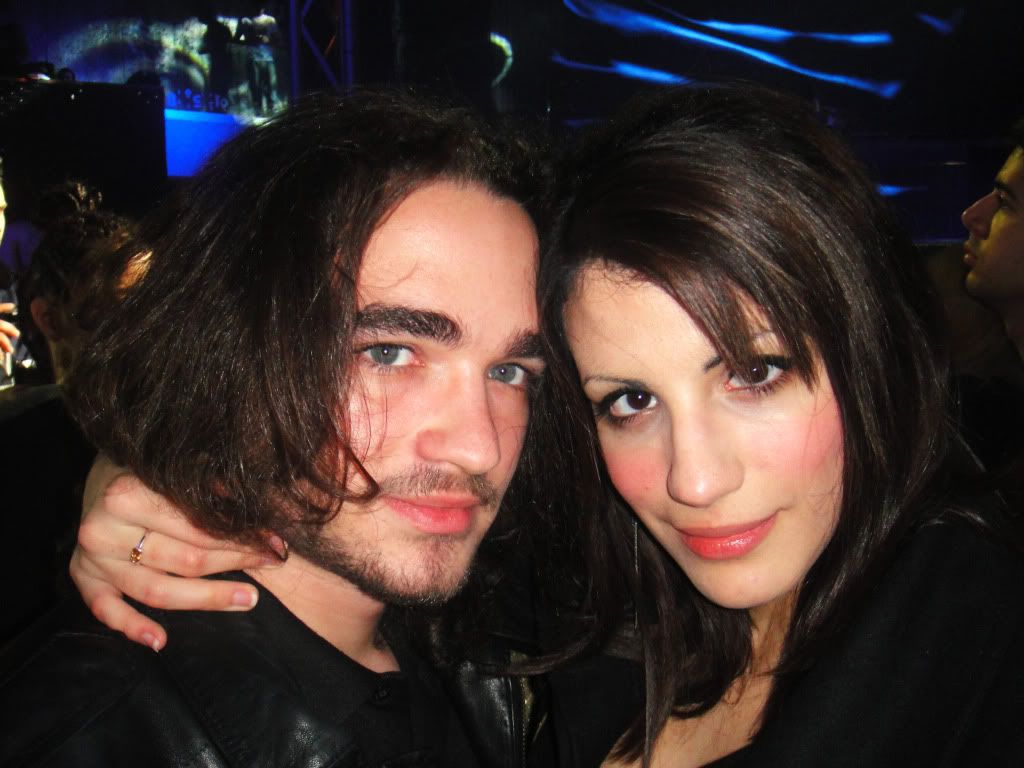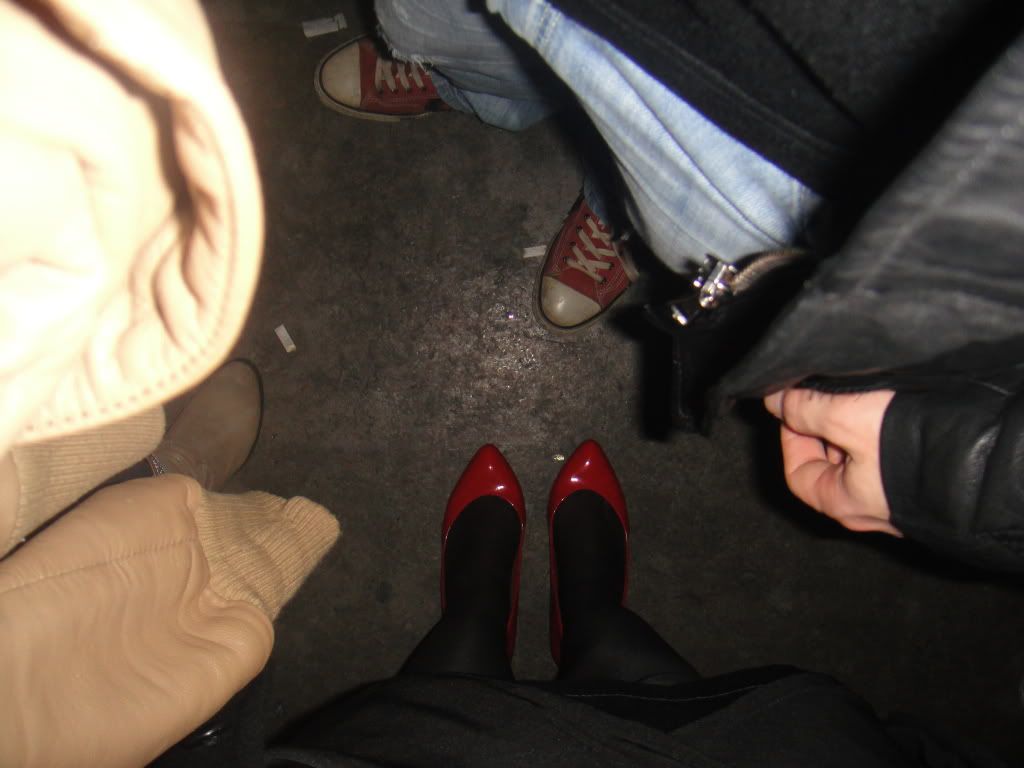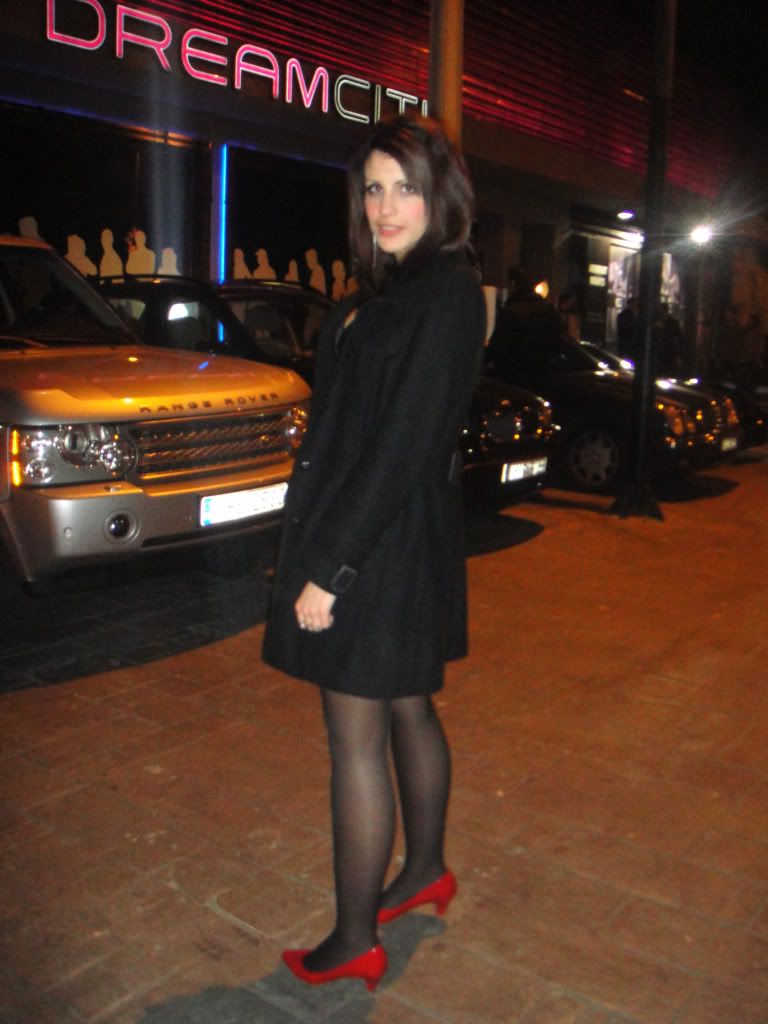 And my outfit: Total black with shiny red heels. Trust me, it won't never let you down.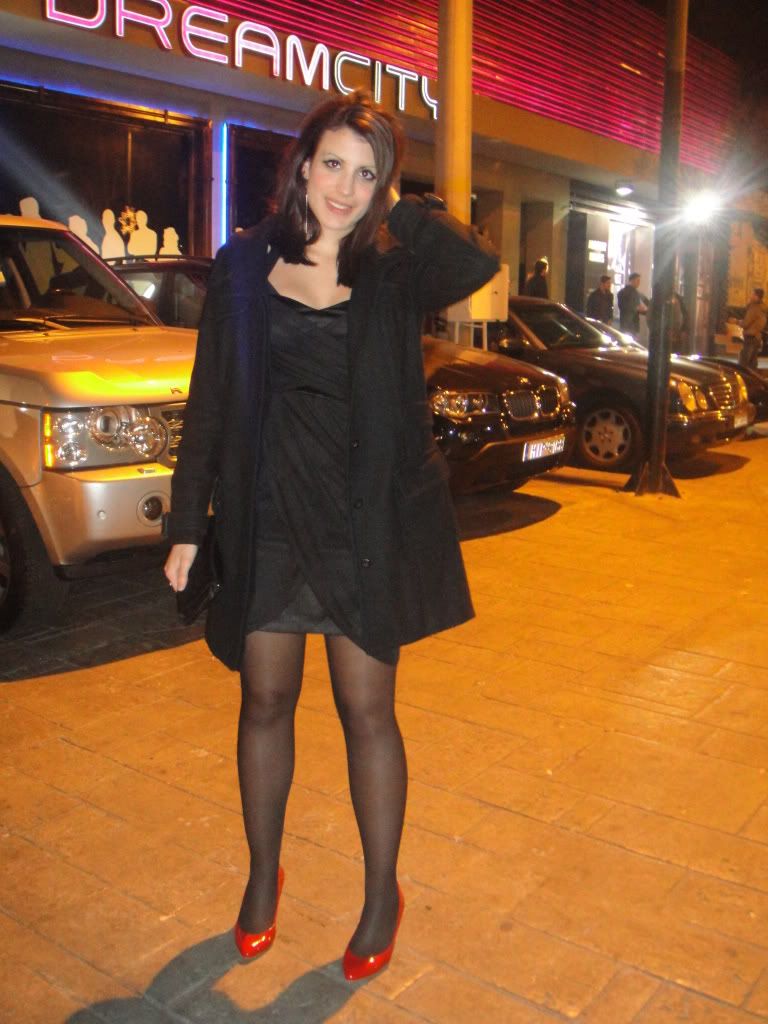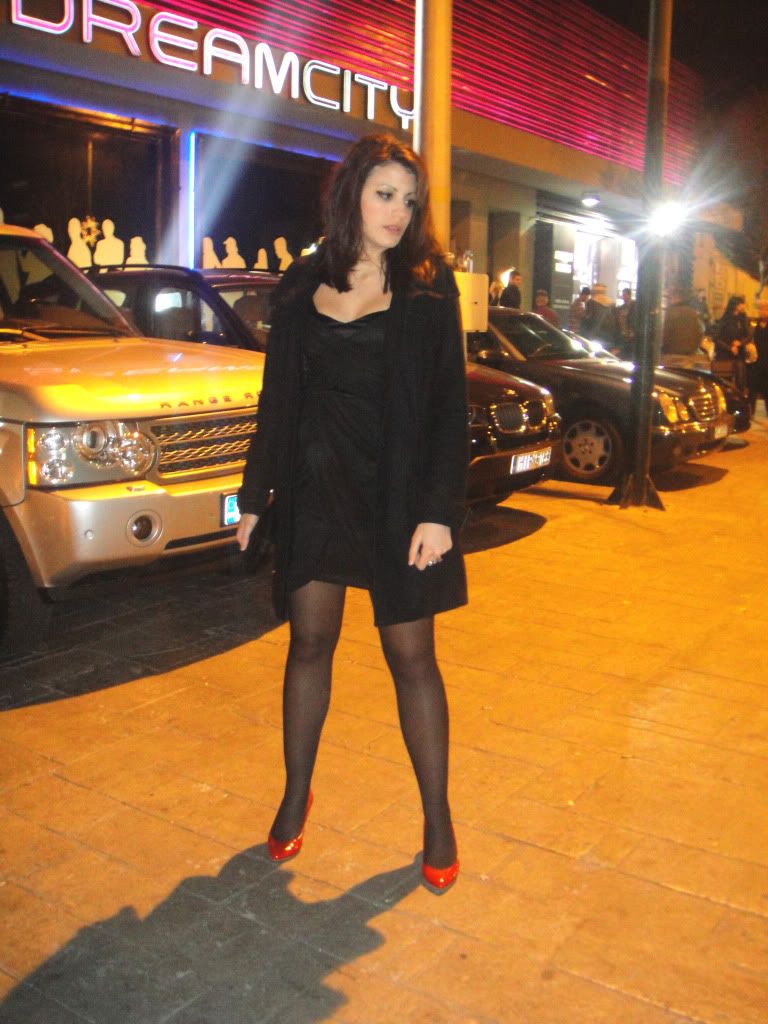 Oh, I forgot to mention I met Arietta (Stripes and Scarlets), who kindly let me steal this photo (taken by her brother) and show it to you!

Tweet