In these exclusive photos, you can see

Elli, aka

Caramellitsa

(it's the greek word for candy). She's a little shy, so it's really hard to find photos of her. Therefore, you should consider yourself lucky for being my reader, hahaha.




I had the chance to meet her in person when we had a cup of tea at Gazi, some days ago.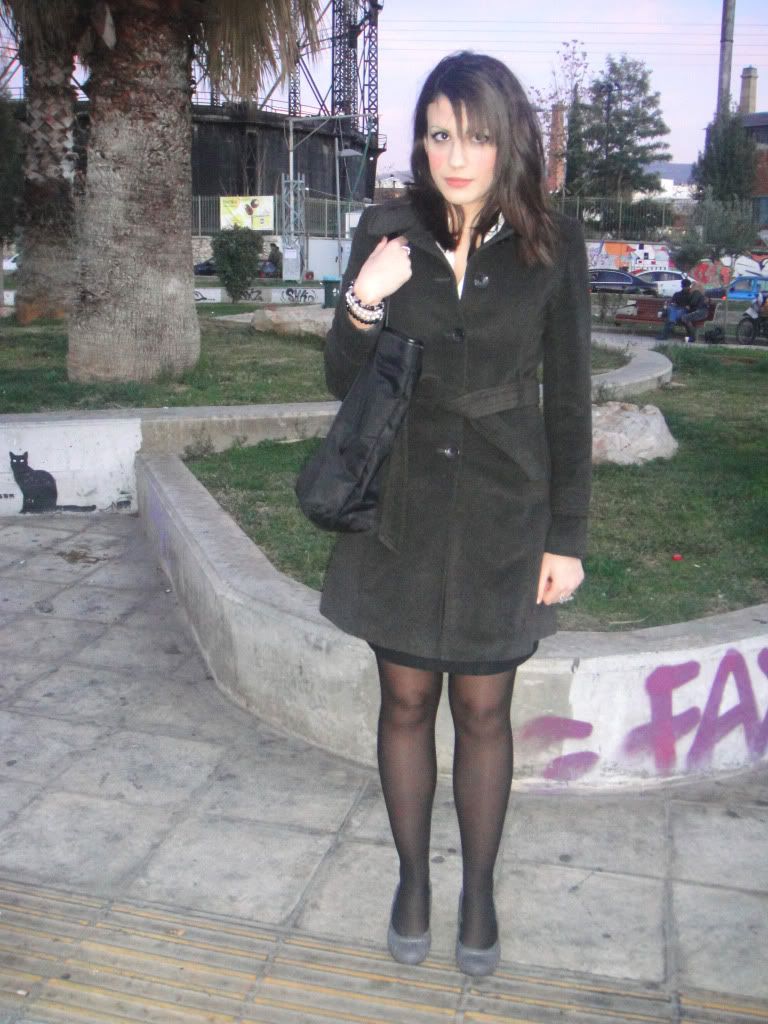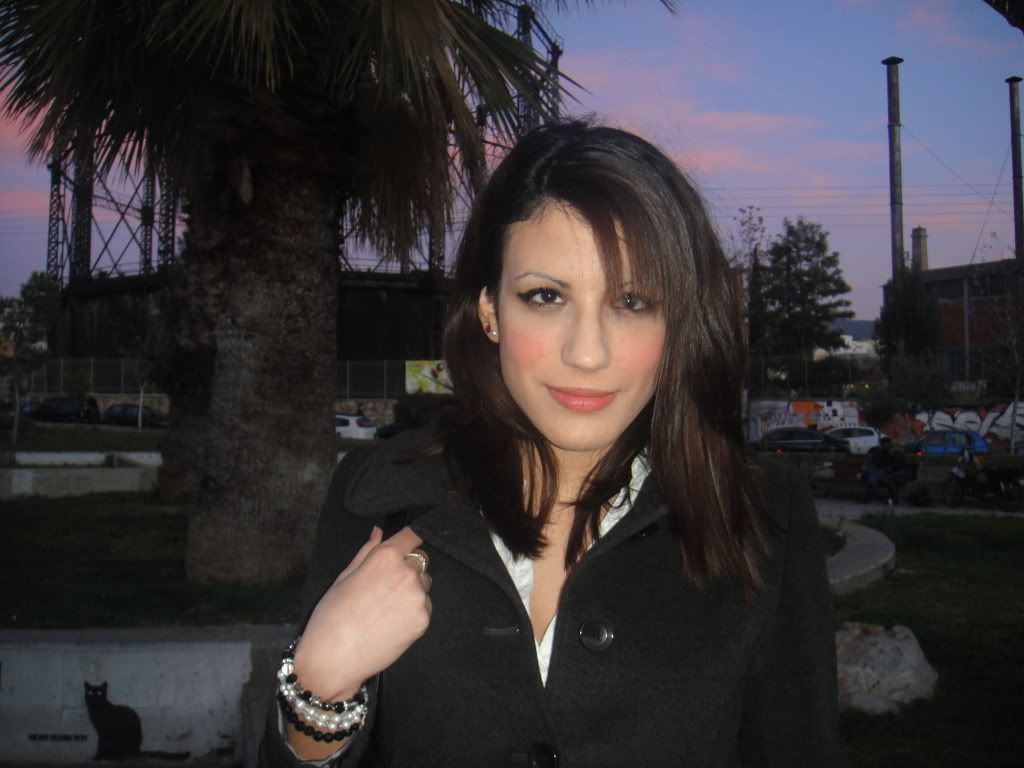 That's a really good outfit to choose for work: High-waist skirt, a white shirt, low-heel shoes. Preppy enough, but the colored cardigan makes it look less boring. Plus, you can go for a drink later.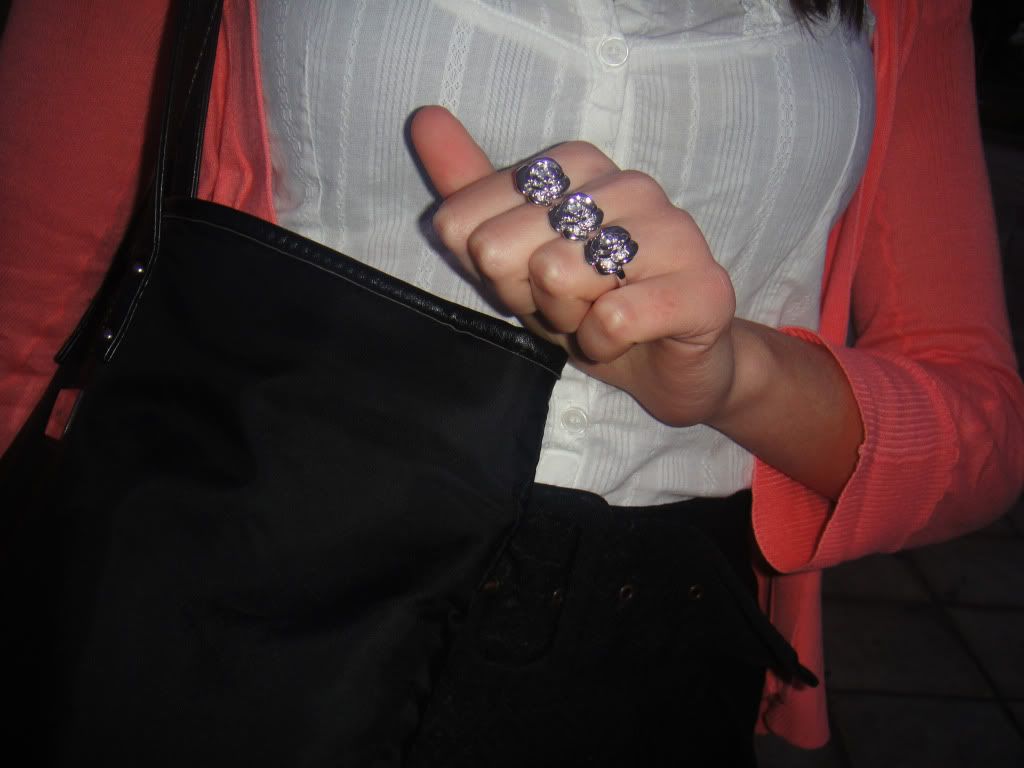 I think I mentioned before how much I love my new double ring, a Christmas gift from my bosses at ntynomai.gr.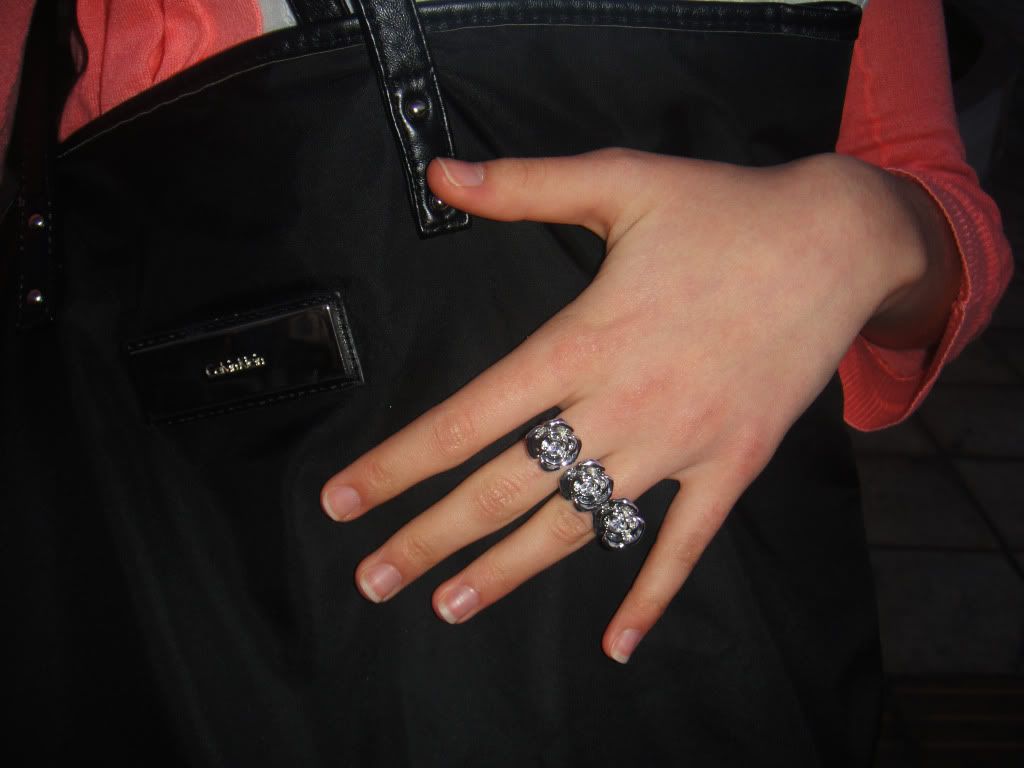 Tweet