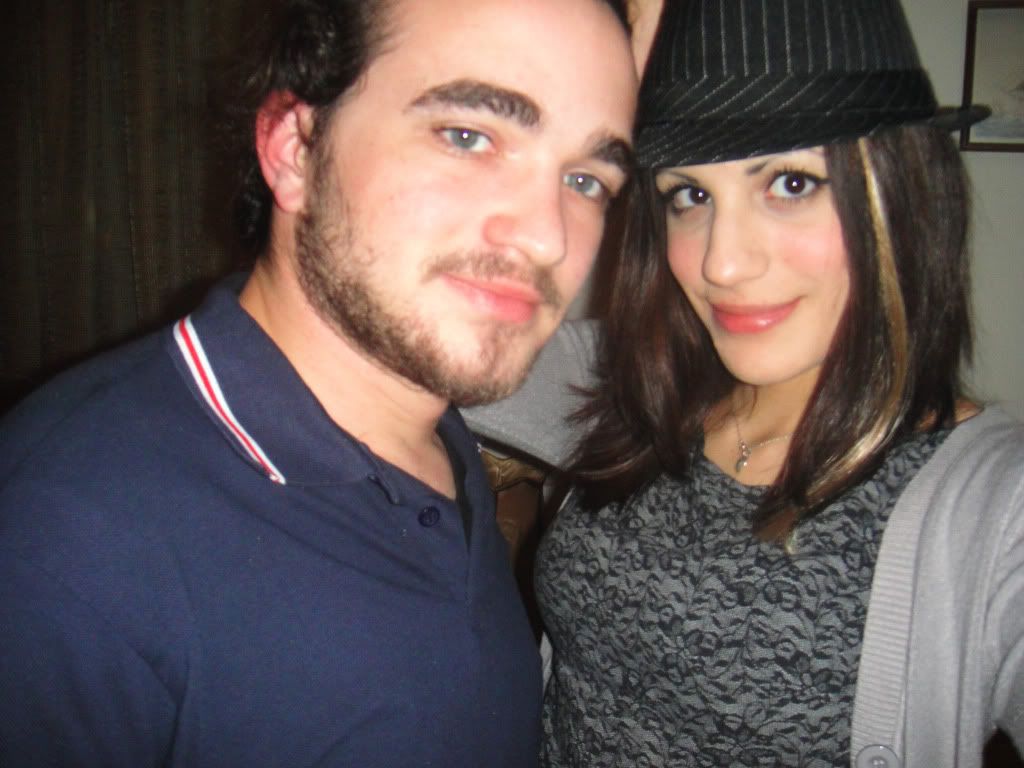 On New Year's Day we gathered at Antonis' place. Above you saw Christos and me, wearing a fedora that belonged to...well, I don't really know.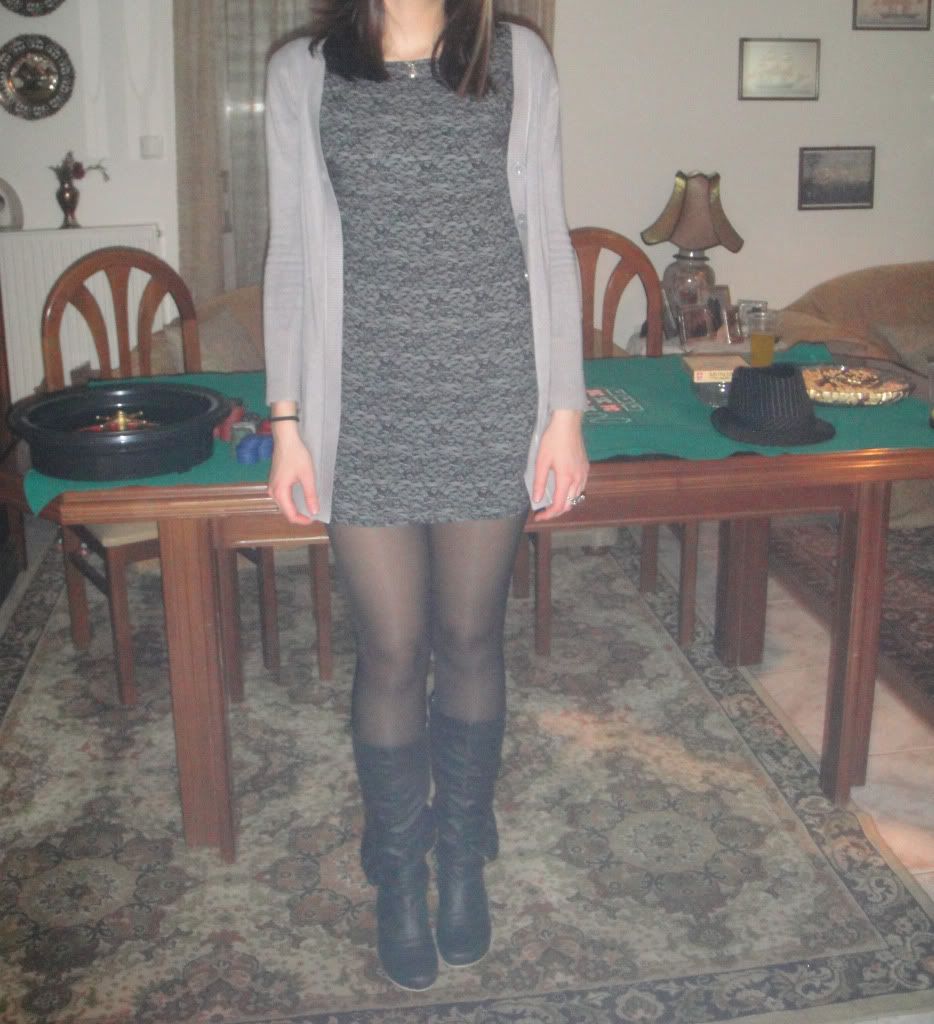 And that's my outfit... Christos told me to dress kinda casual like him, so I wore a long cardigan over my really short dress and boots instead of high-heels.

Next year, you'll wear a tuxedo and I'll wear a gown, mister.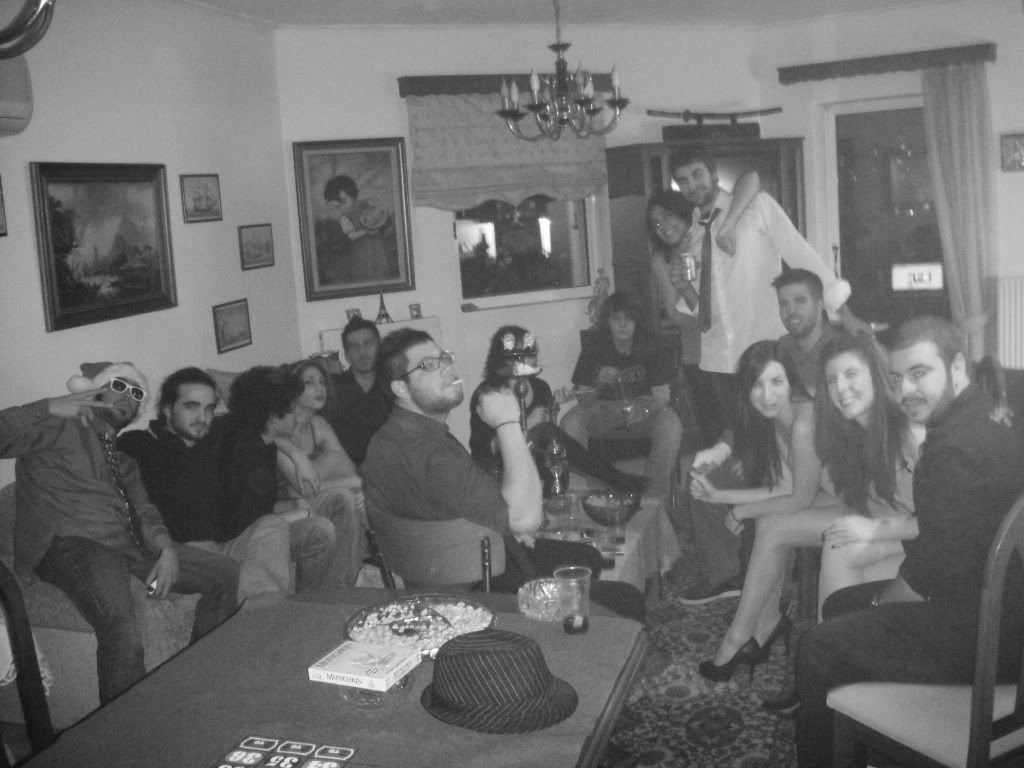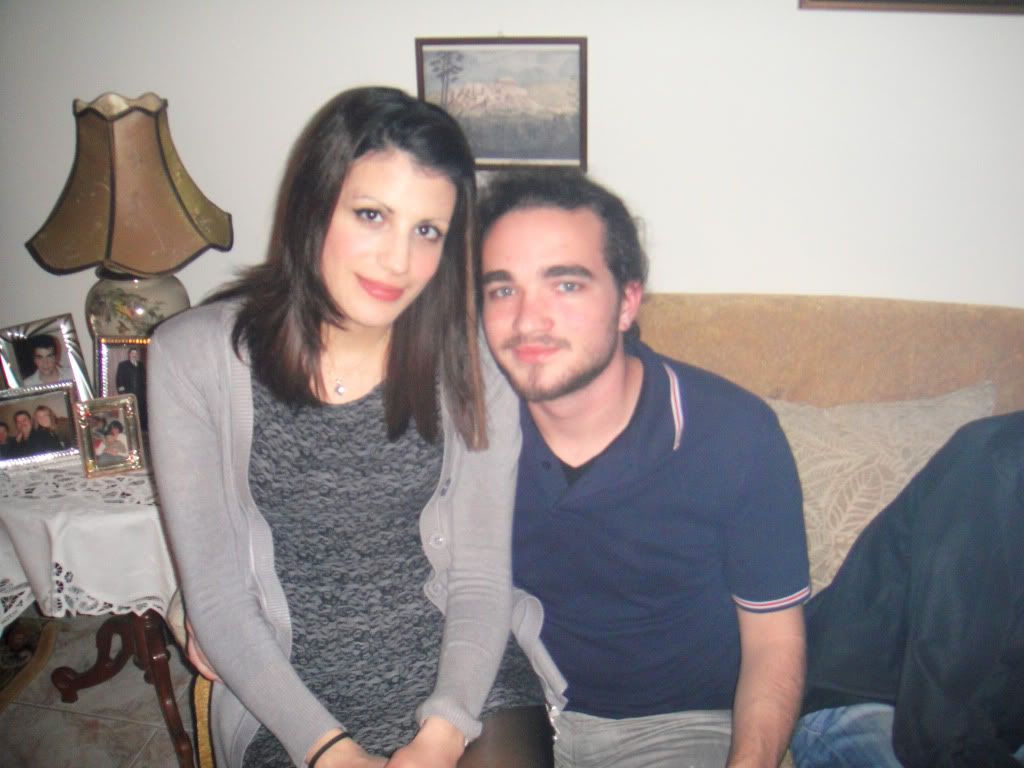 Did you have fun on New Year's Day?
Tweet