On Saturday 17th I attended the 'Miltos' show. You should know that I really admire Miltos as a designer, because his designs are feminine, retro and really beautiful. This time, except for the great clothes, we enjoyed an exciting show as well. But you should see for yourself: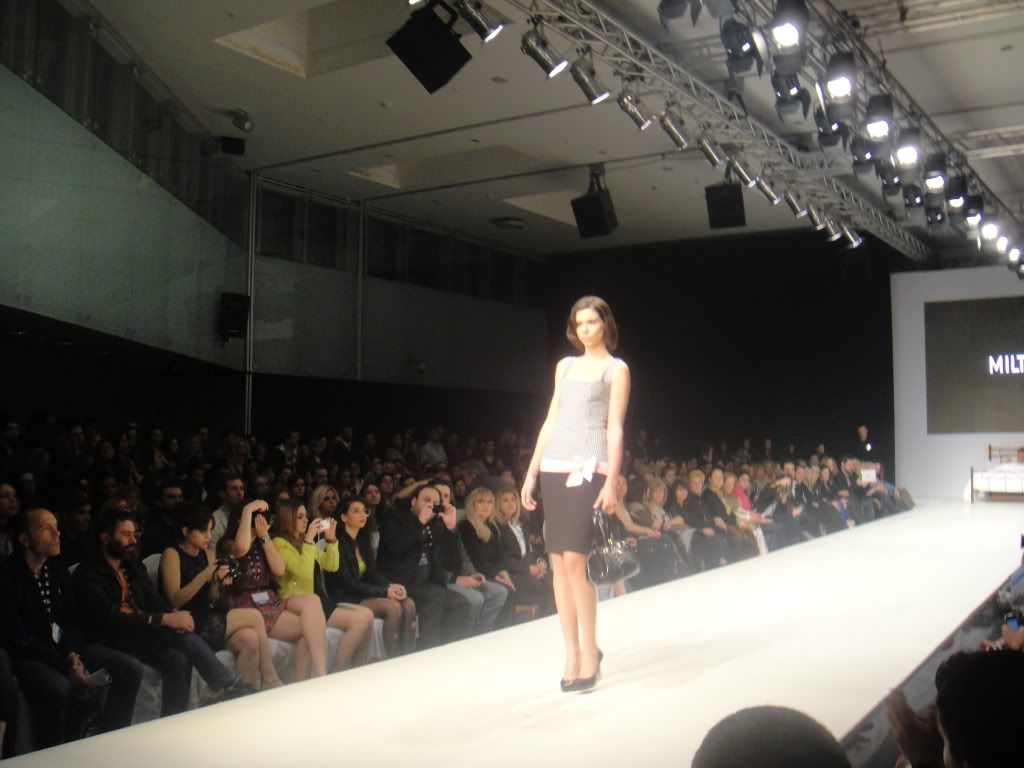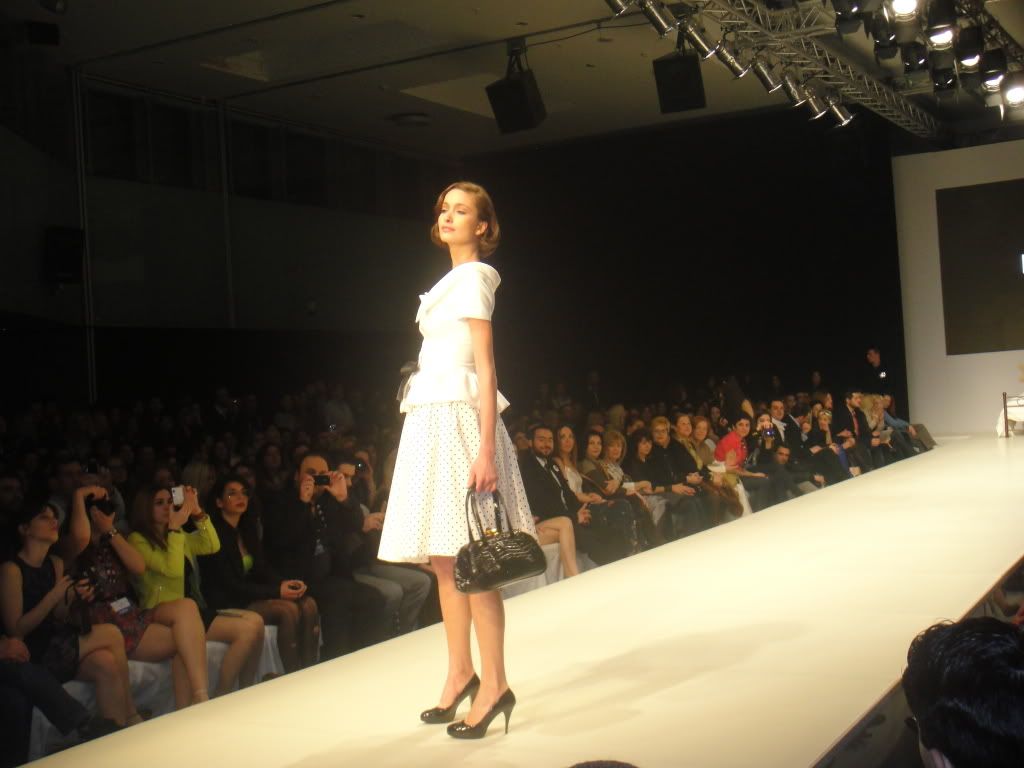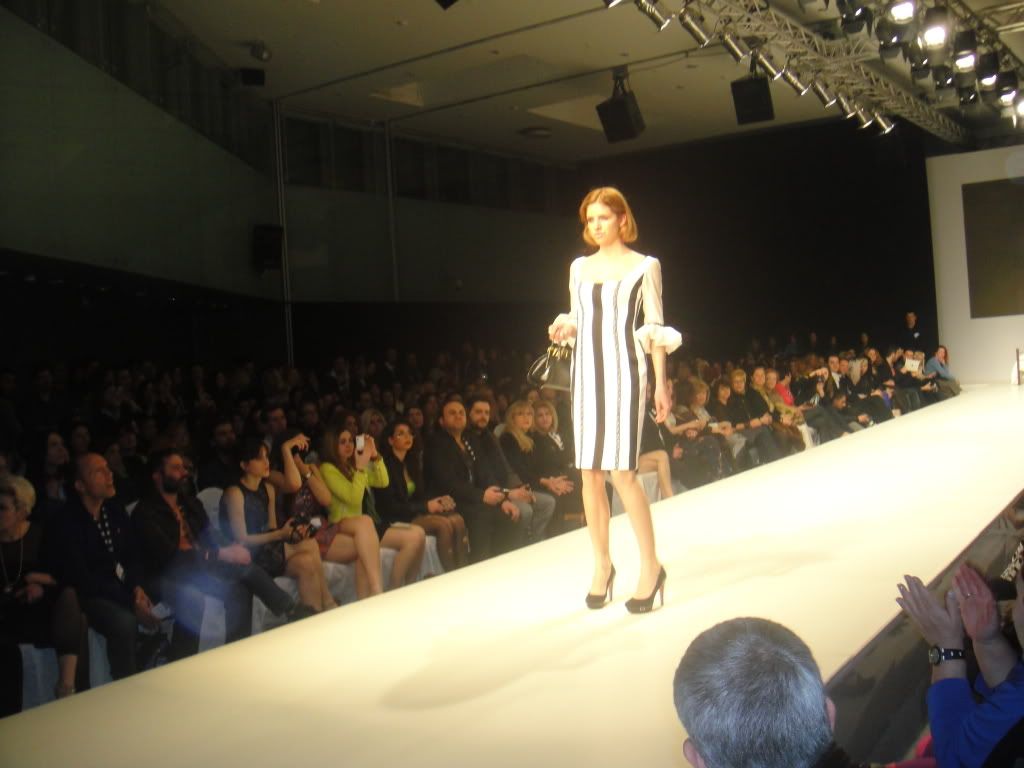 In the catwalk there was a bed, and a gigolo lying on it. The ladies, dressed in chic, retro clothes stayed with him for a while, then payed him and walked away...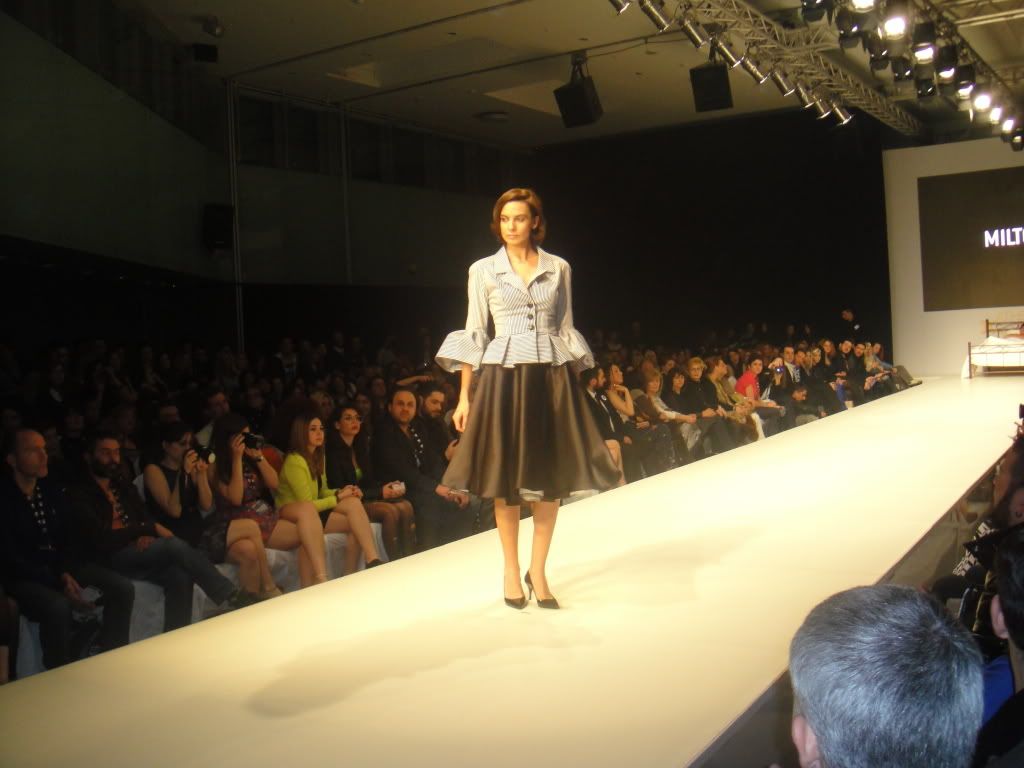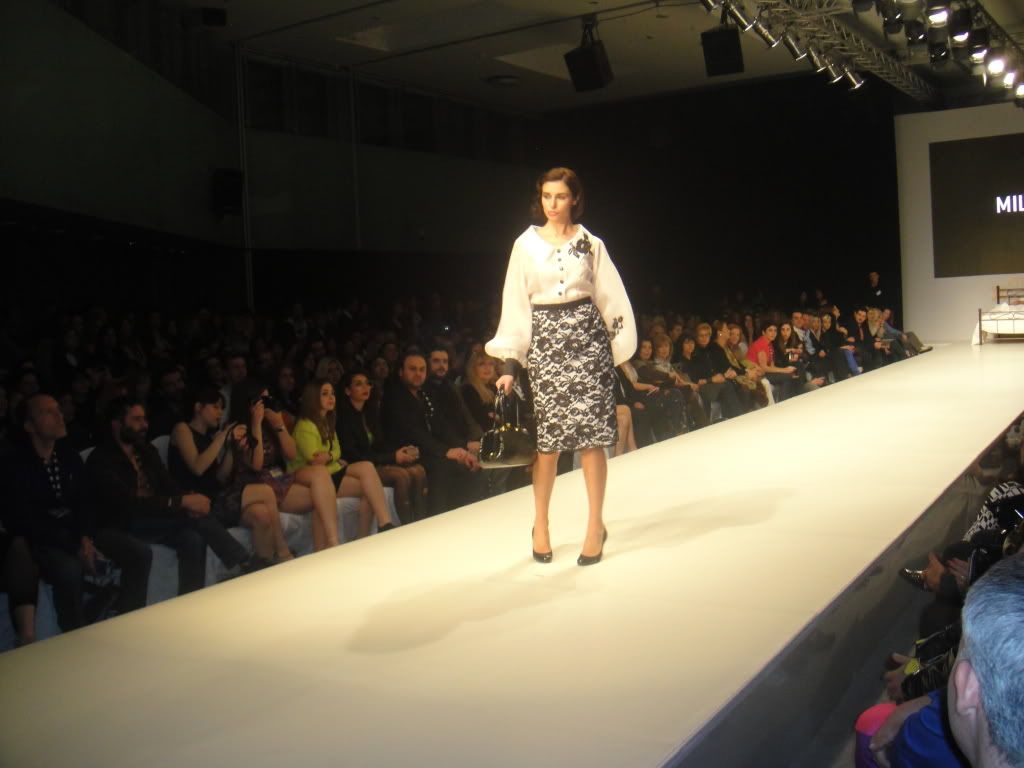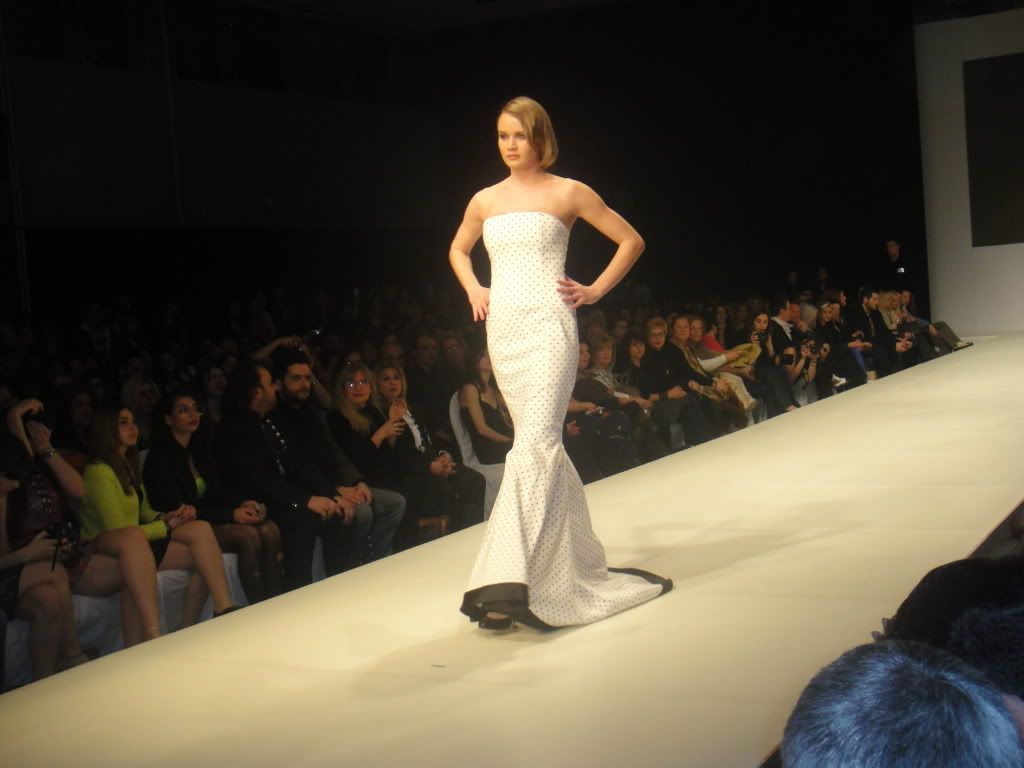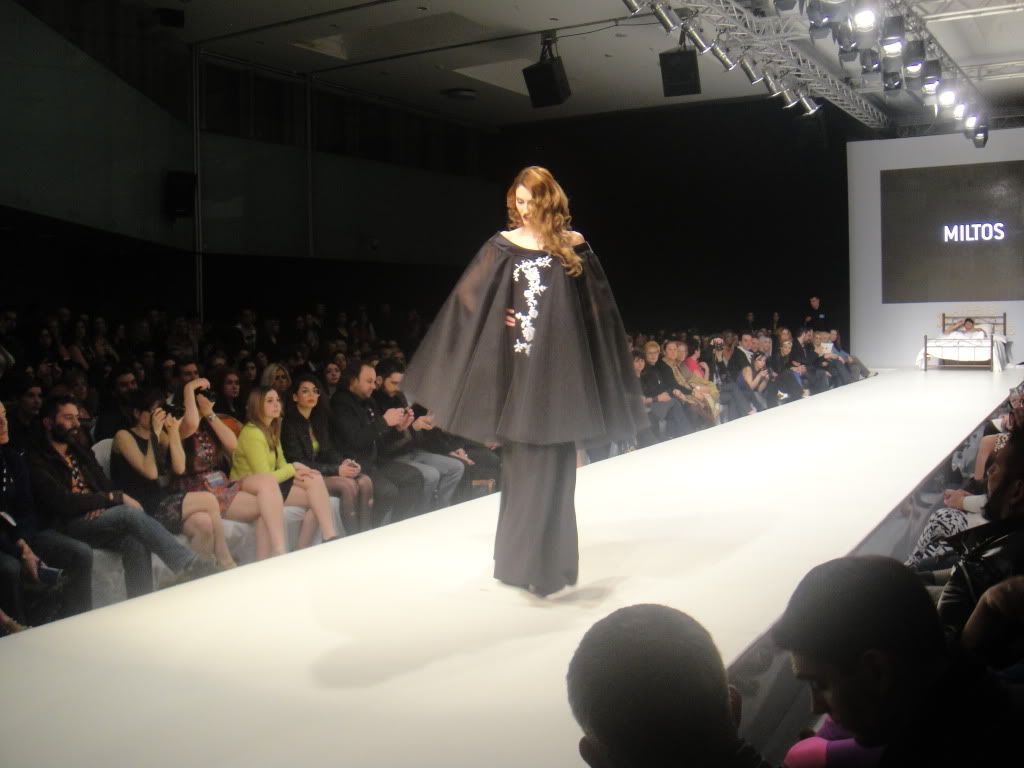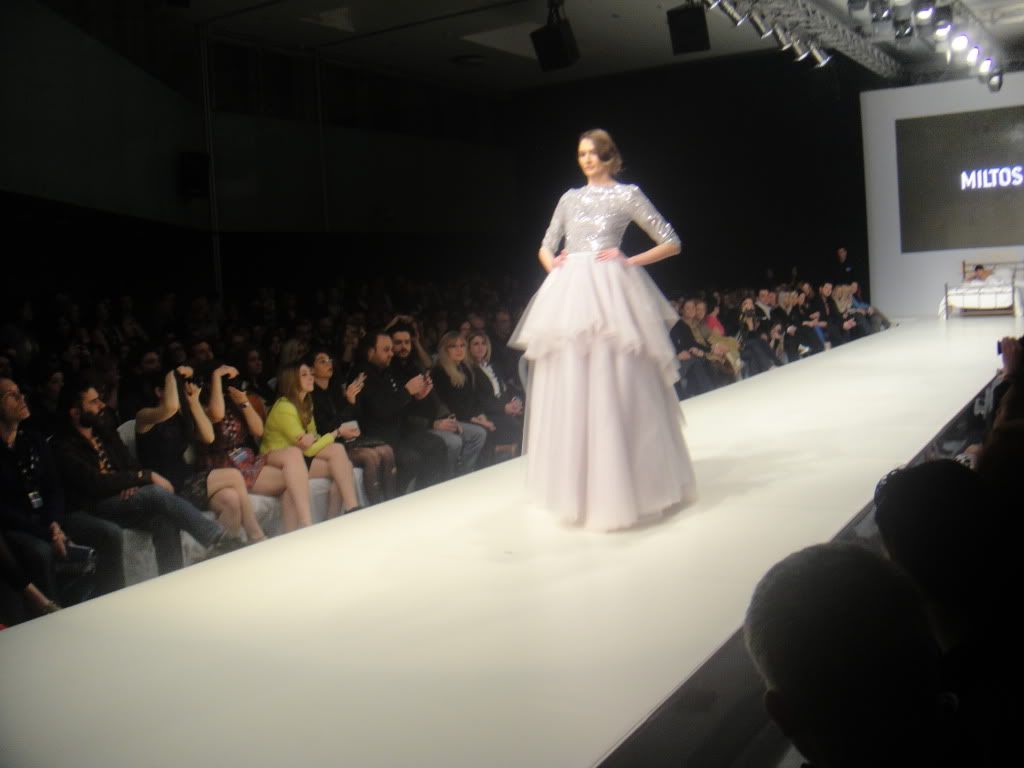 And the finale: She came, holding a gun and killed him. We didn't know why, was she jealous, did she felt betrayed?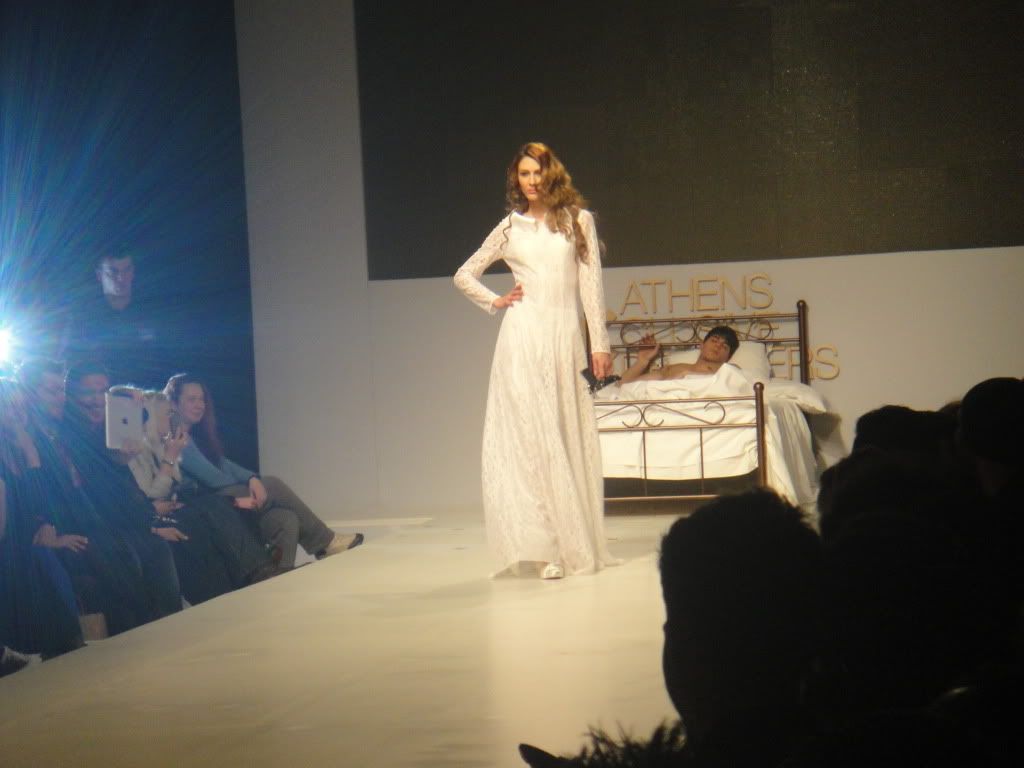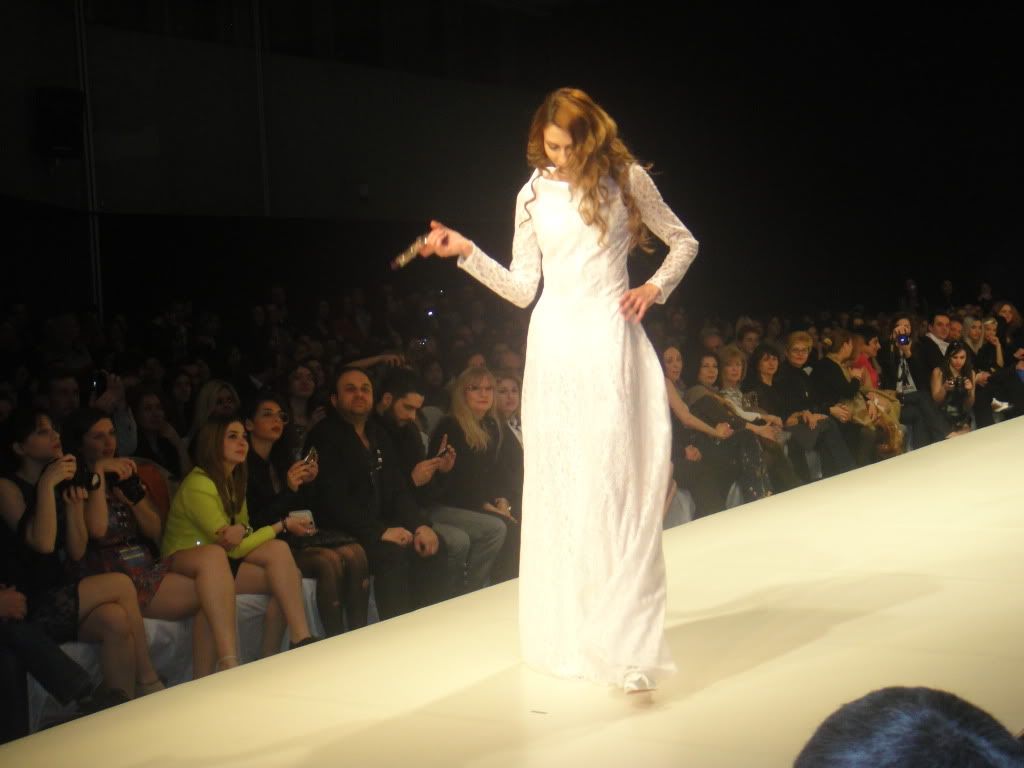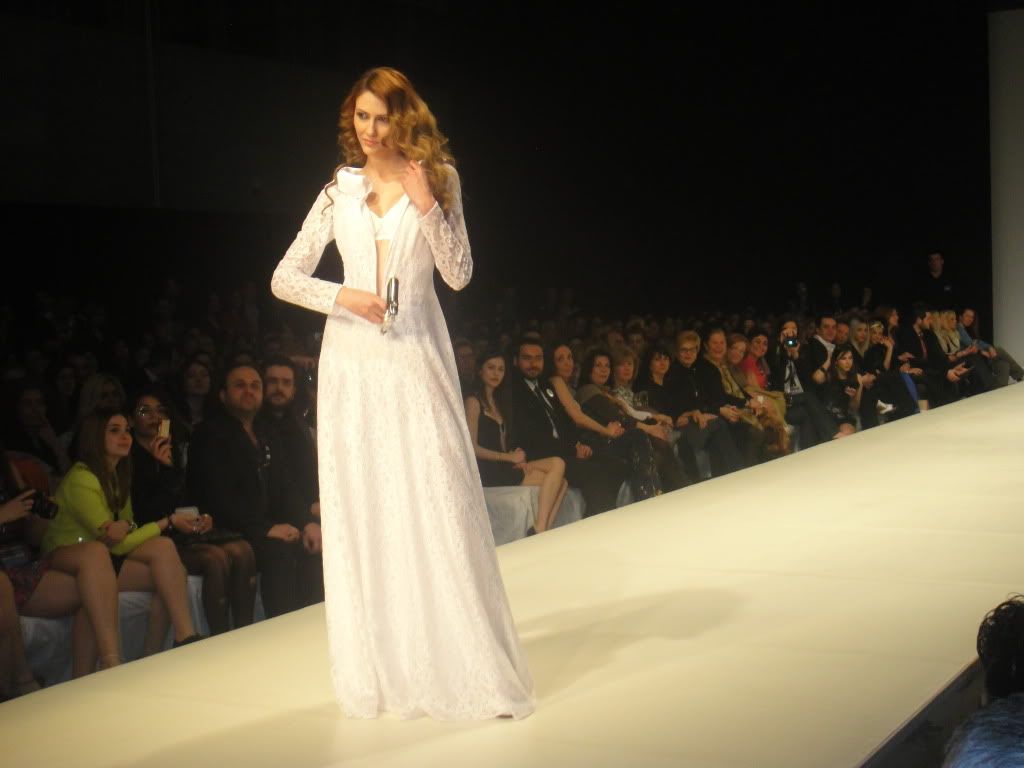 Then she started taking her clothes off...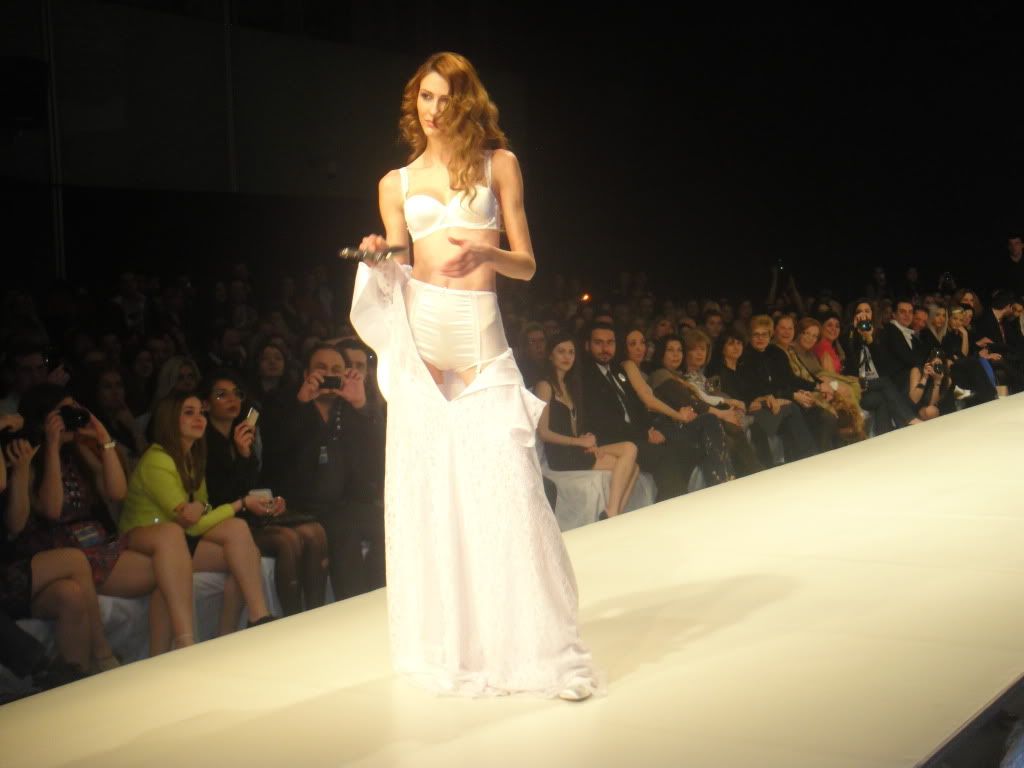 To reveal her pretty underwear.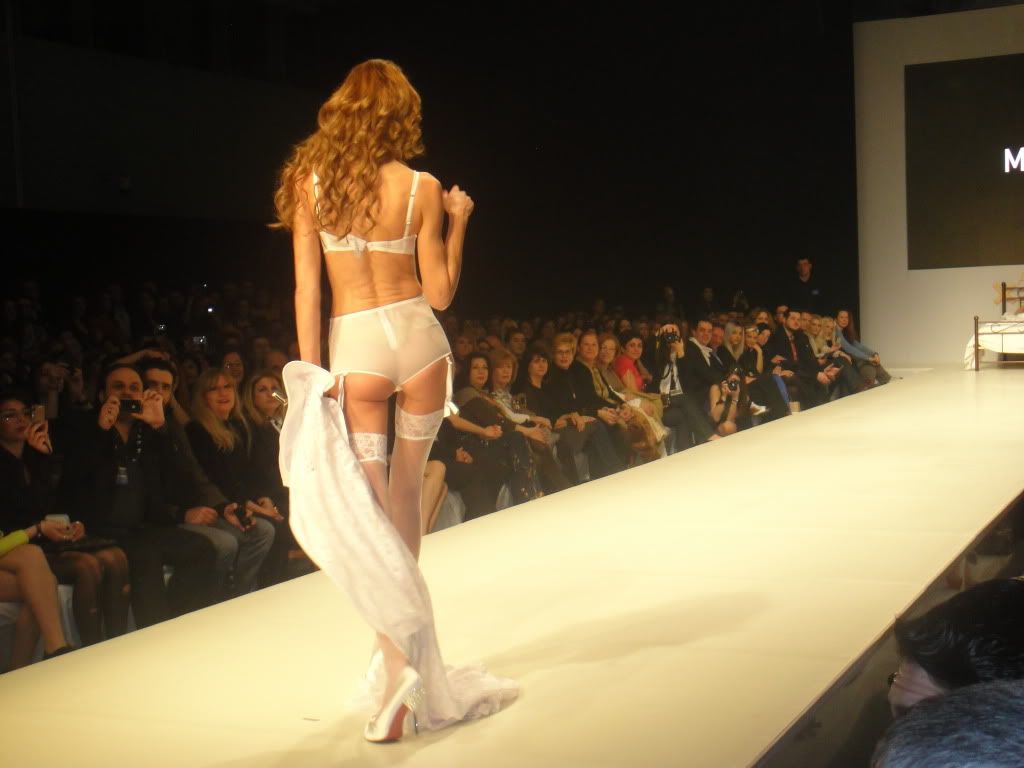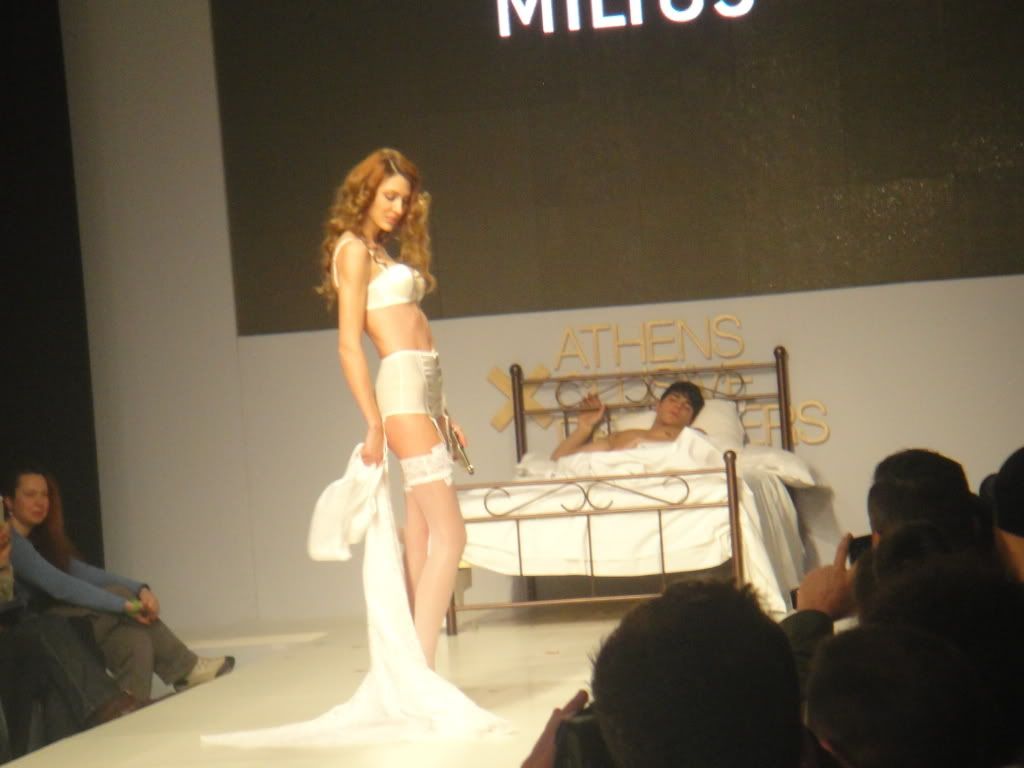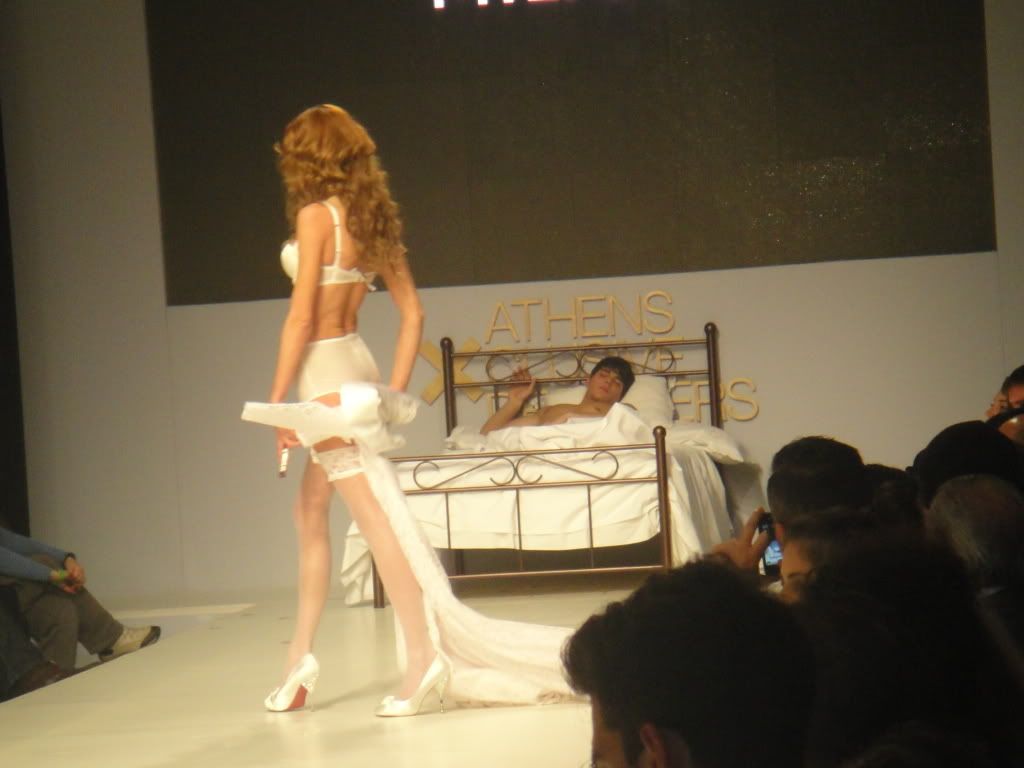 All the models came, and each one was holding a red rose.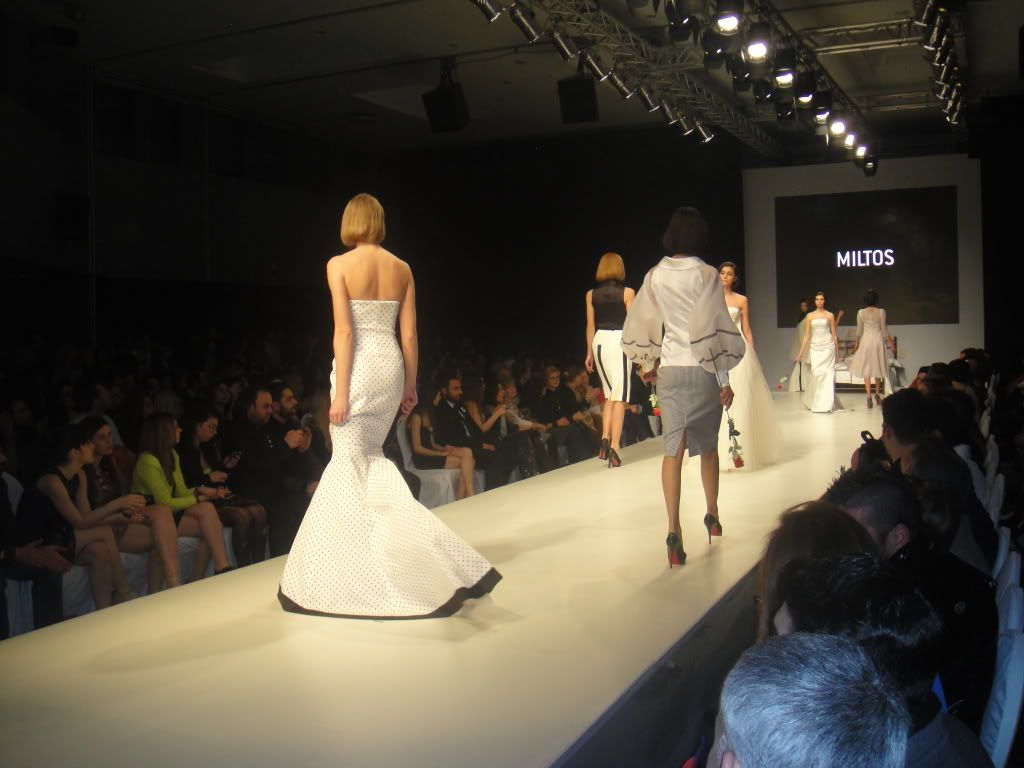 Now that he was dead, they threw him roses instead of money...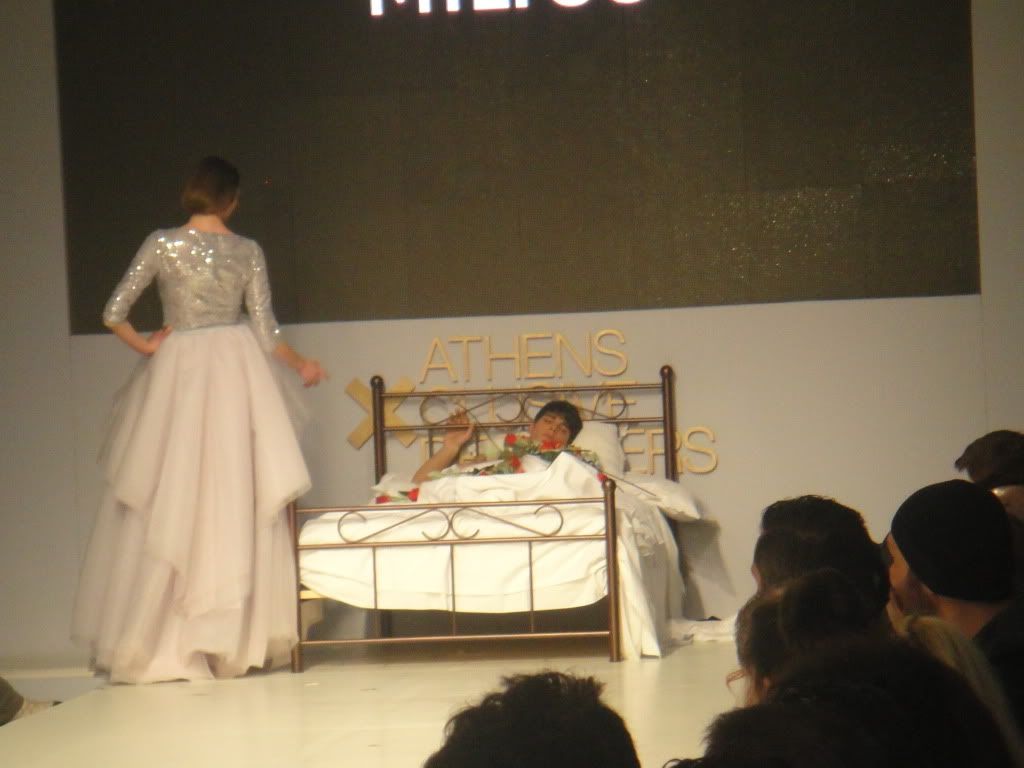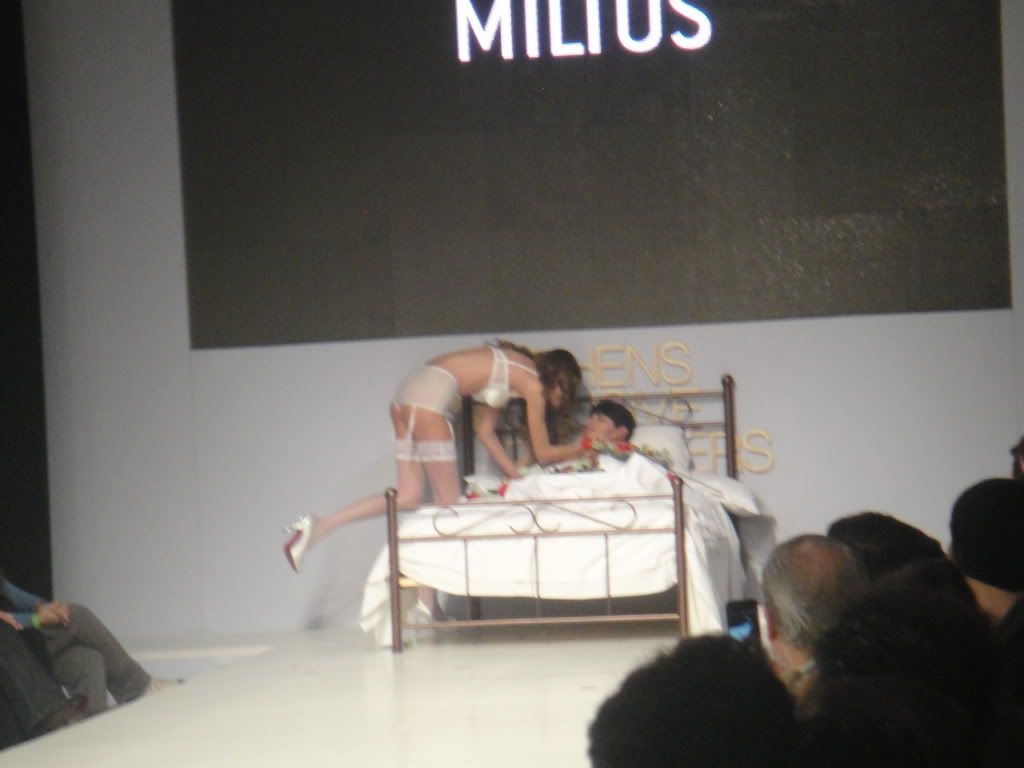 Then she went there again and woke him up, like nothing happened...



They came towards us and left, holding each other' s hand.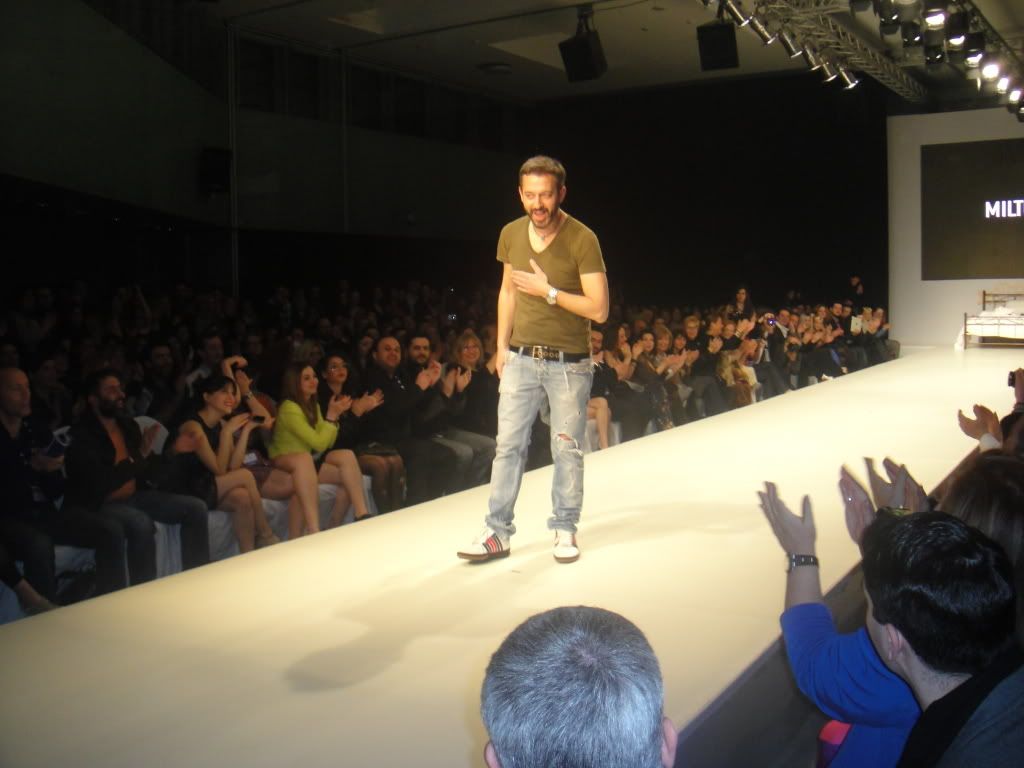 The designer.

*I want you to know that, in my opinion, the collection was a masterpiece, and as I told to my friend Litsa: 'It was exactly what we were expecting from Miltos'.



Tweet