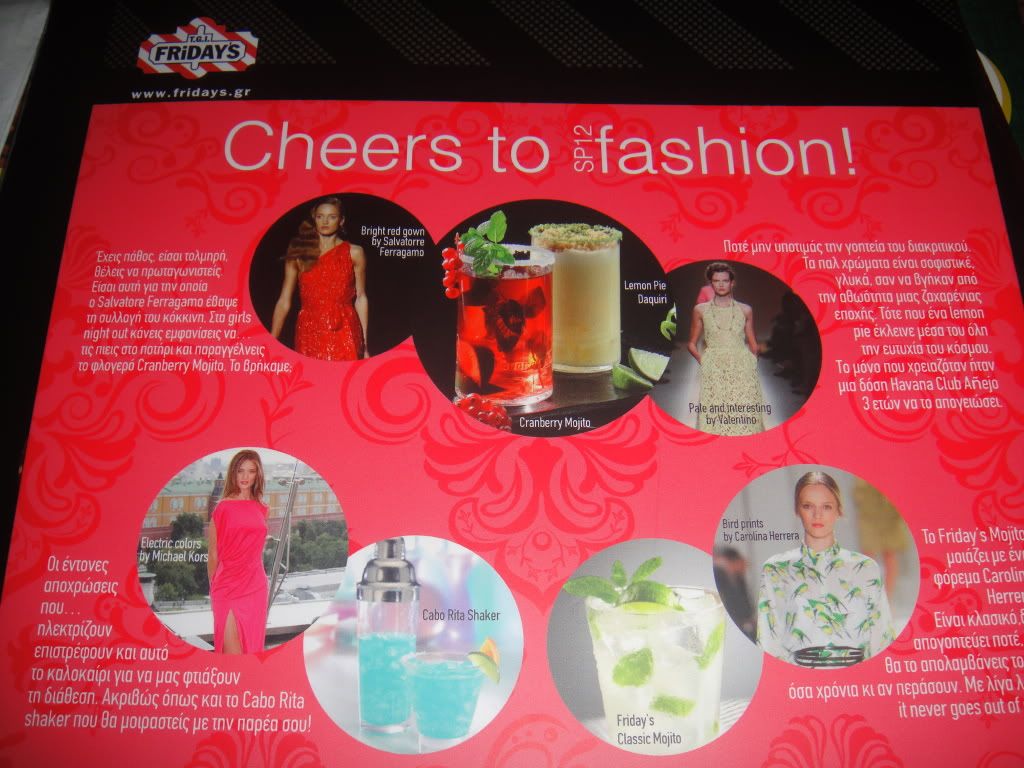 Some weeks ago TGI Fridays Kolonaki hosted a fashion bloggers meet-up, and I was glad to be invited. I saw all the familiar faces and had the chance to meet some new ones, too.





The instructions were the following: Open the menu and order everything you want! So, first of all we ordered colorful cocktails.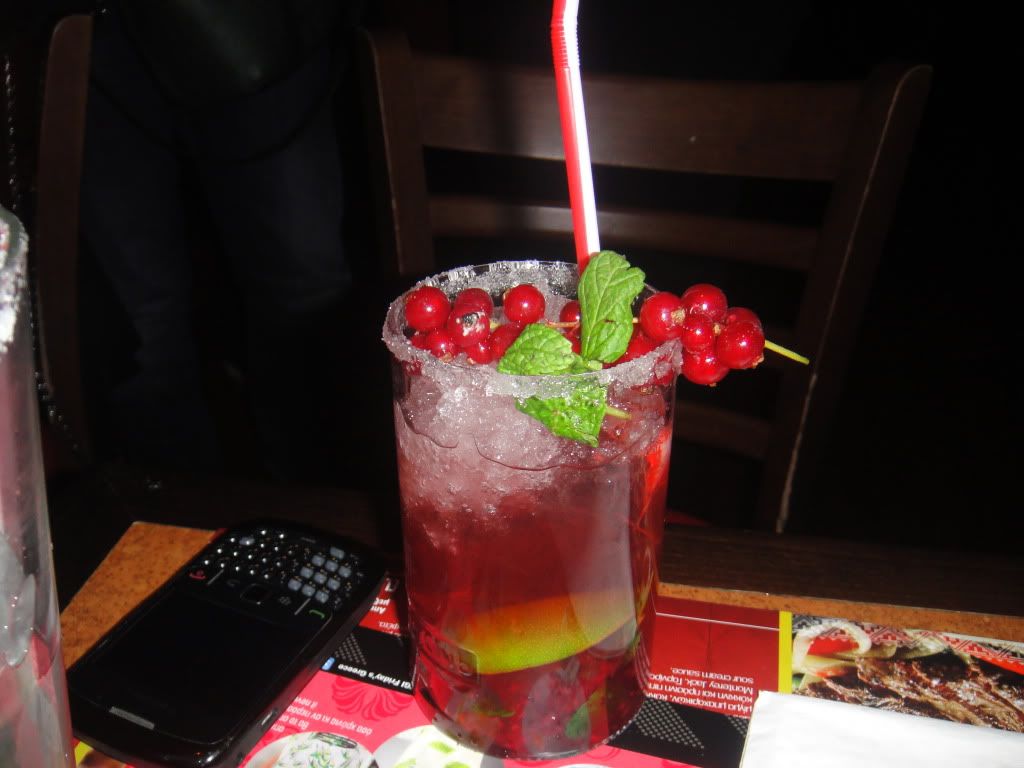 Then, the appetizers: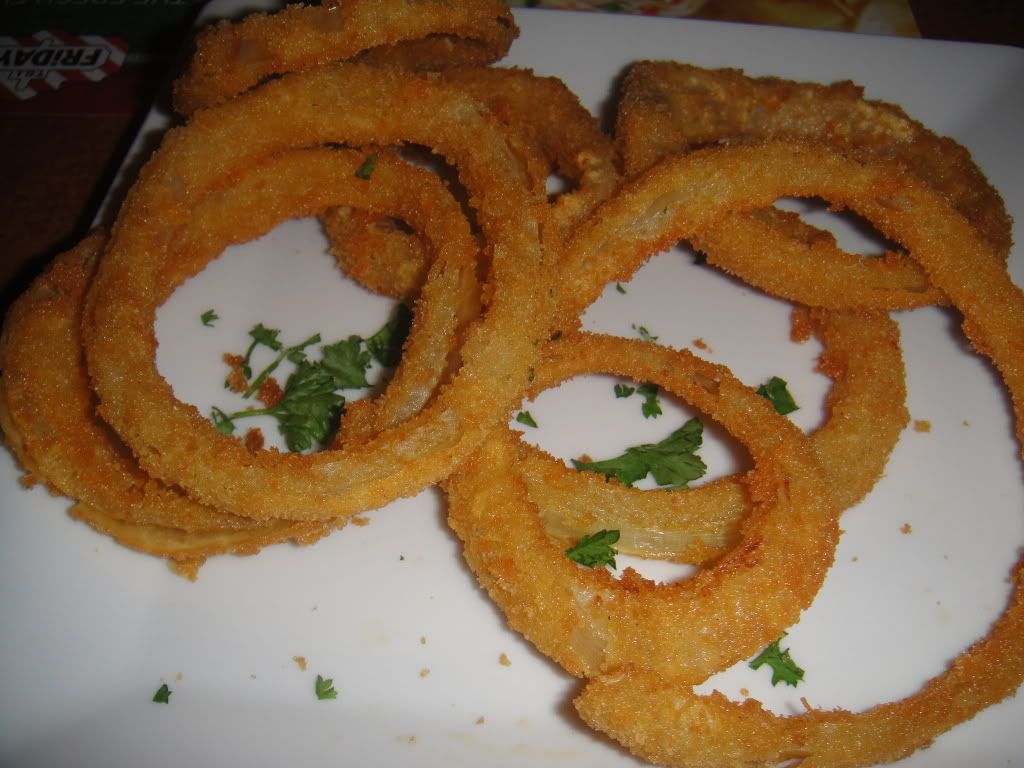 Onion rings...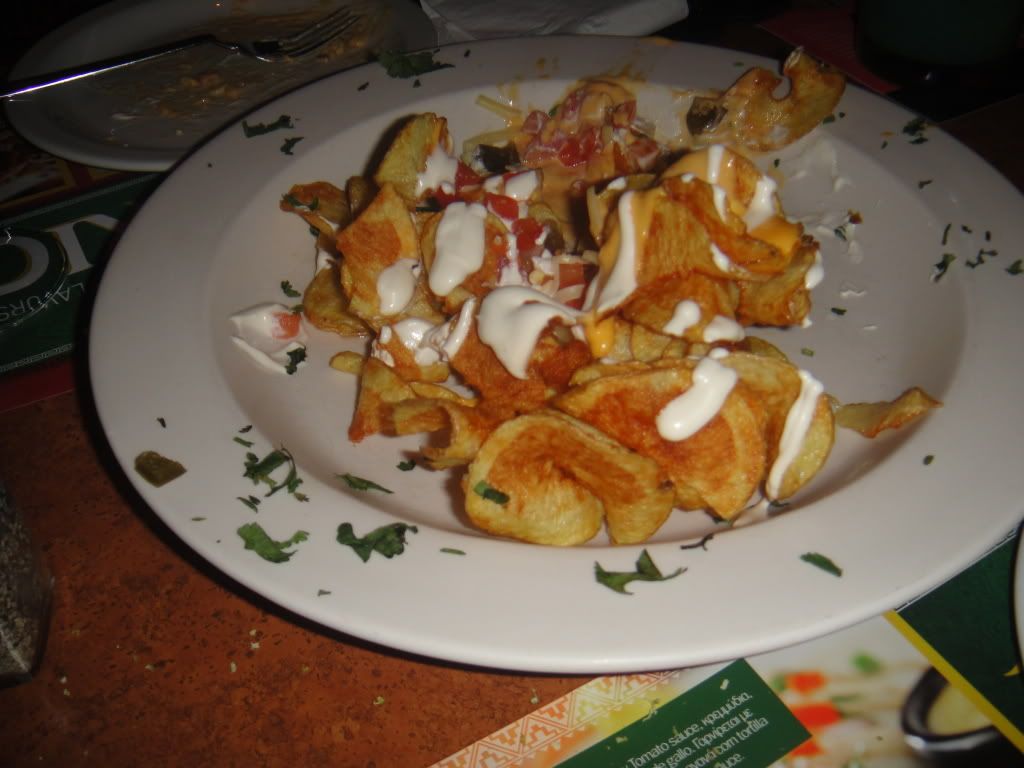 I know for sure that these are potatoes, but don't ask me for details!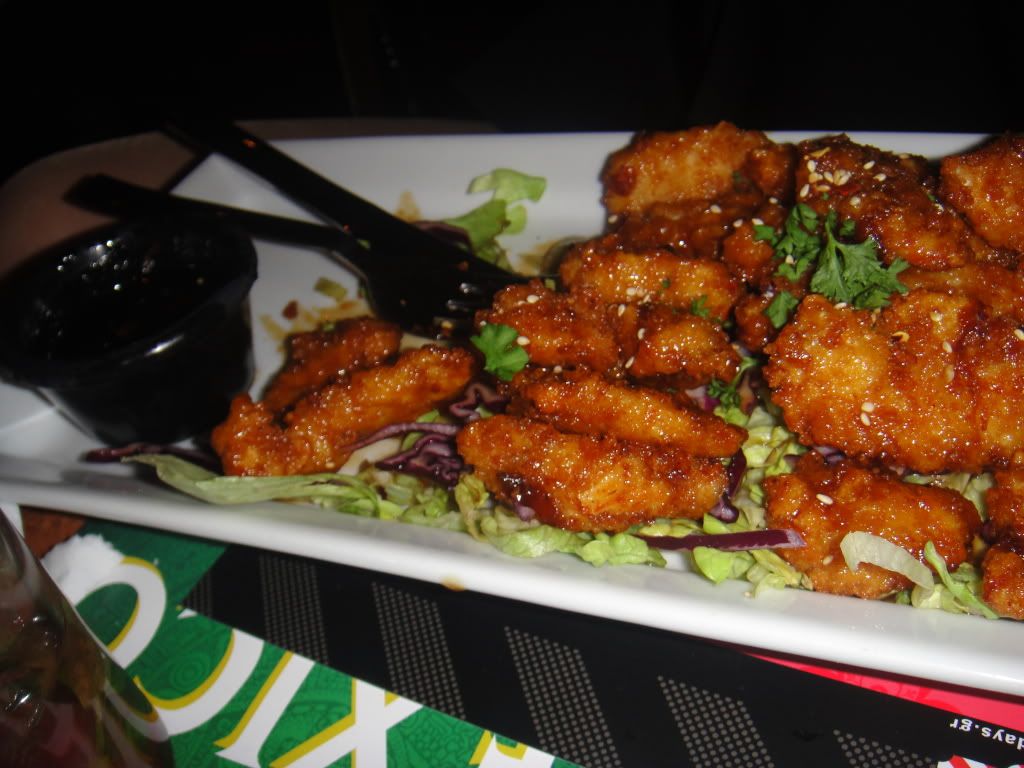 Chicken strips with Jack Daniels sauce- totally recommended!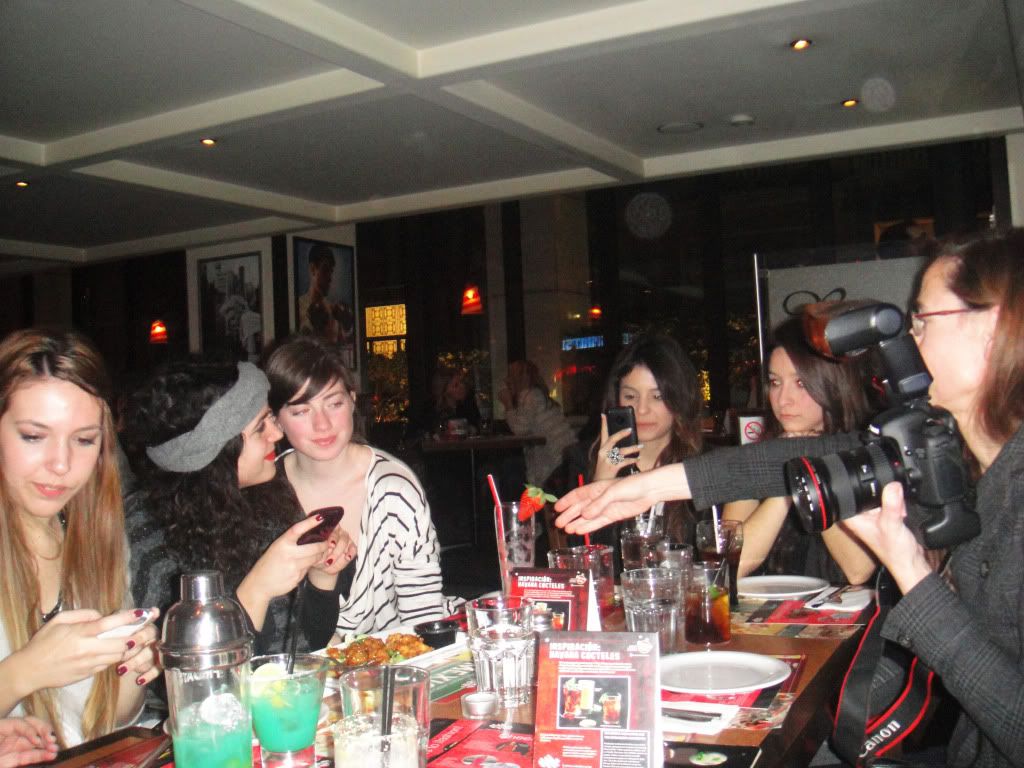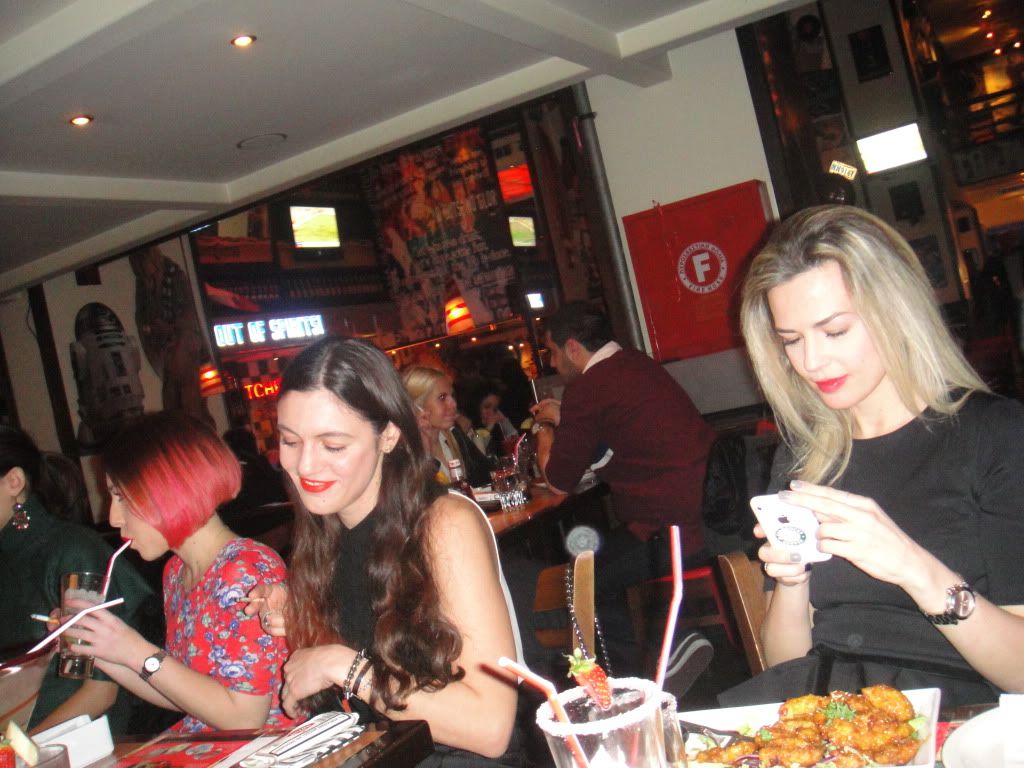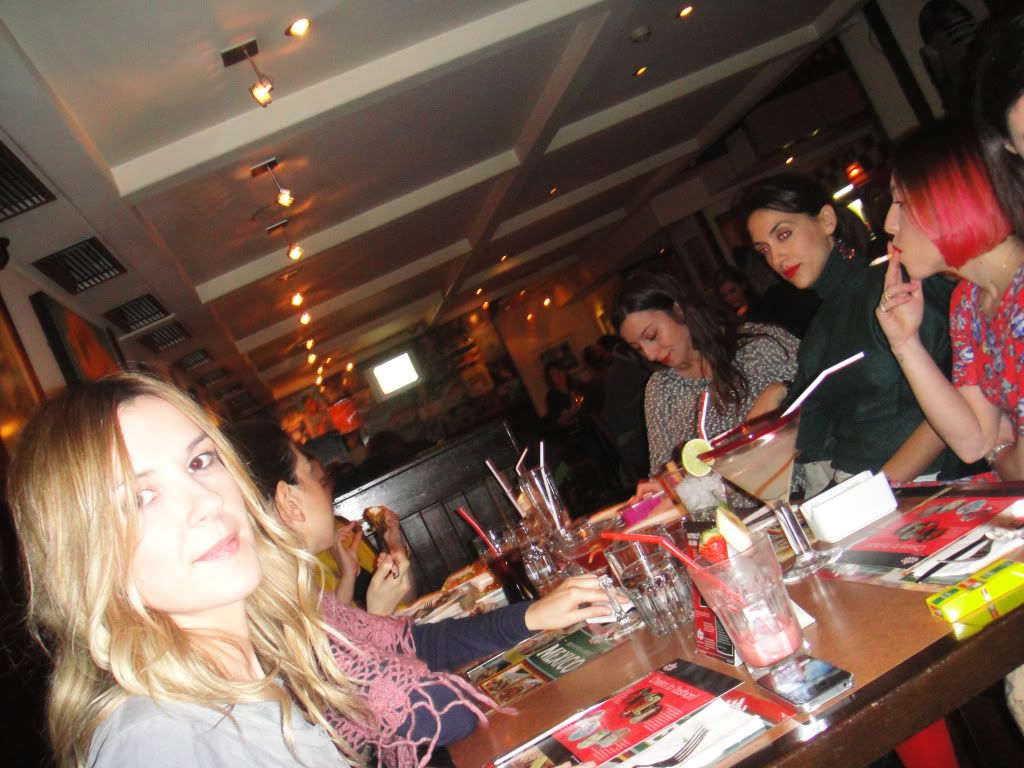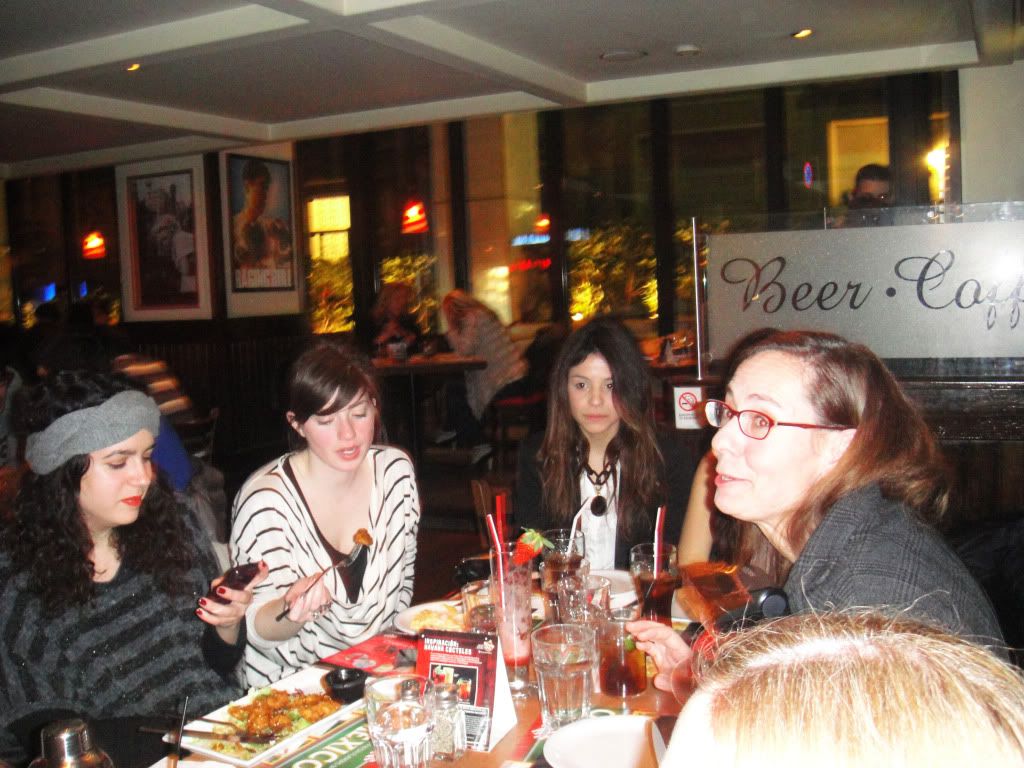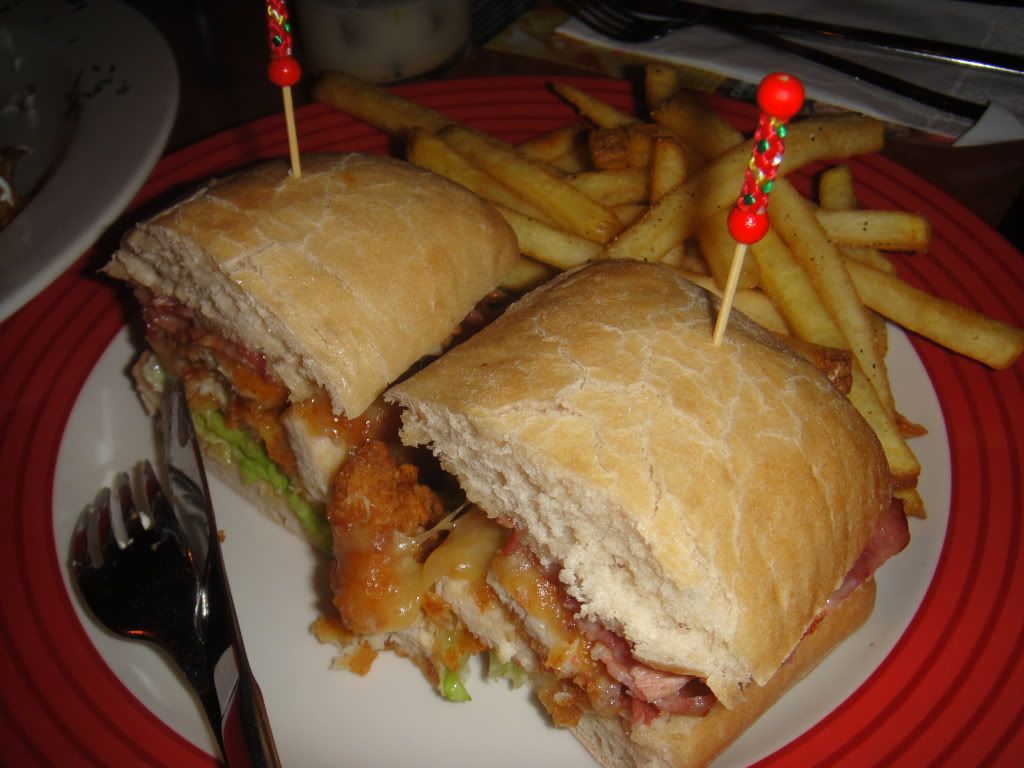 Stella's sandwich




My chicken filet with salad and mustard sauce. Yes, I eat a lot of chicken, yes, it was really tasty!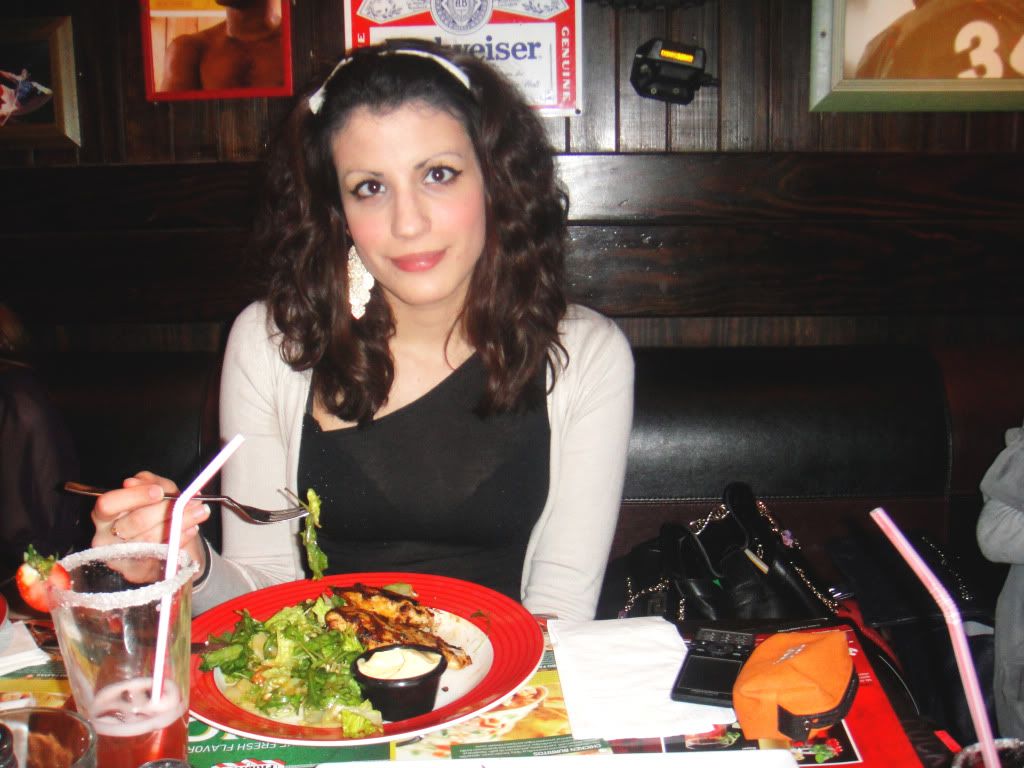 Photos taken by Christina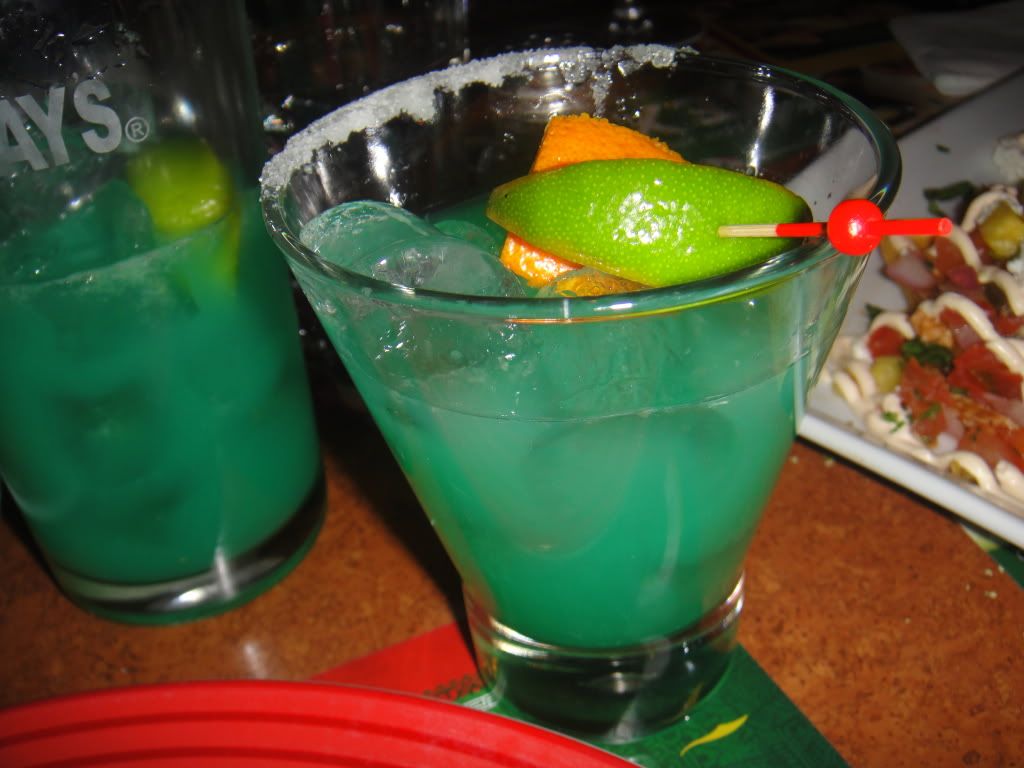 When I finished the first cocktail, I ordered another one, with blue curacao. Absolutely tasteful, I loved it!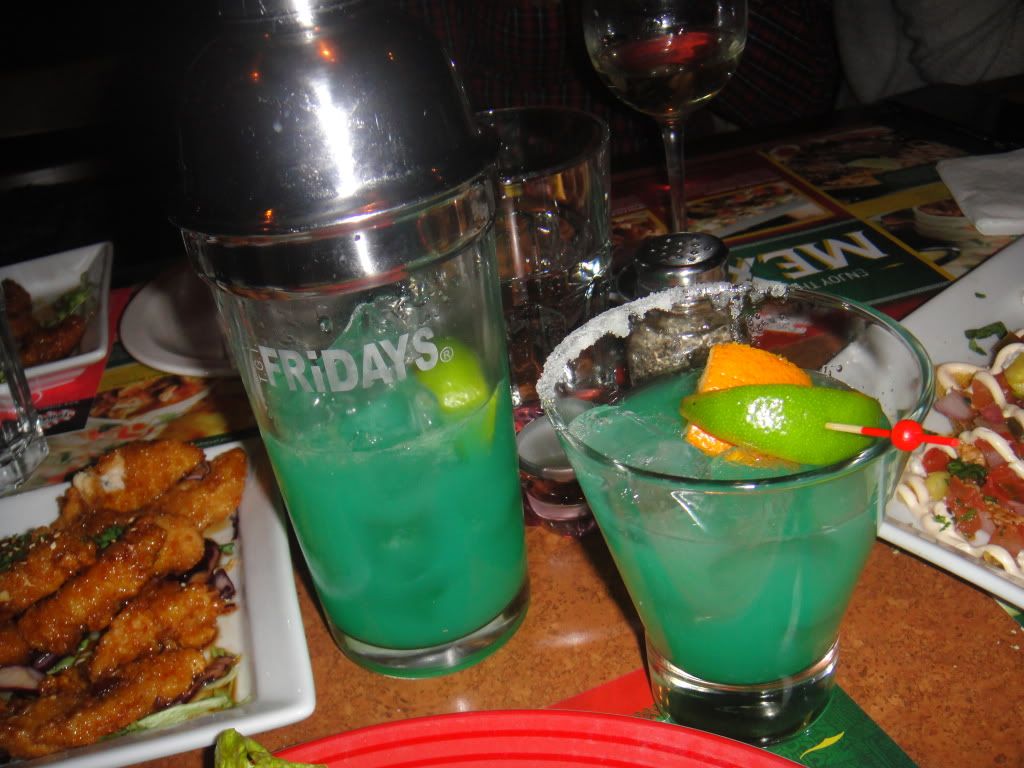 And the dessert: Original strawberry cheesecake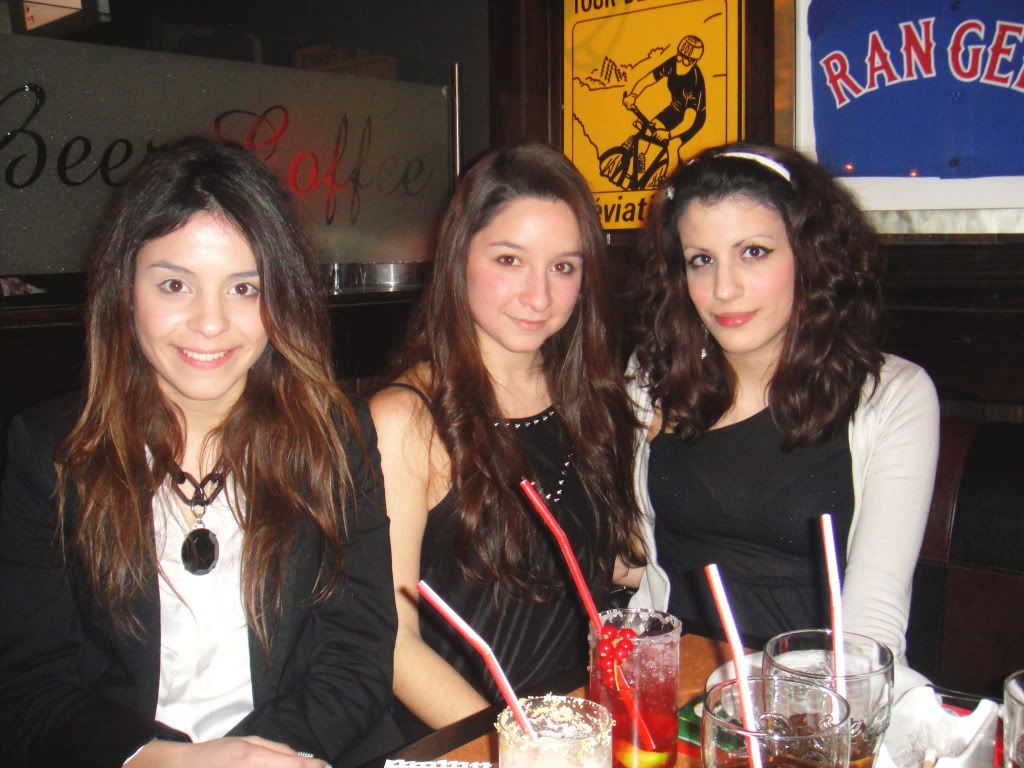 With Claire and Vasia from Fashion has it, photo taken by Matina

PS. I would like to thank Valuecom for the invitation, it was a great night!

Tweet