Yay, an outfit post at last: These pics were taken on Monday and it was really windy, so never mind the crazy hair.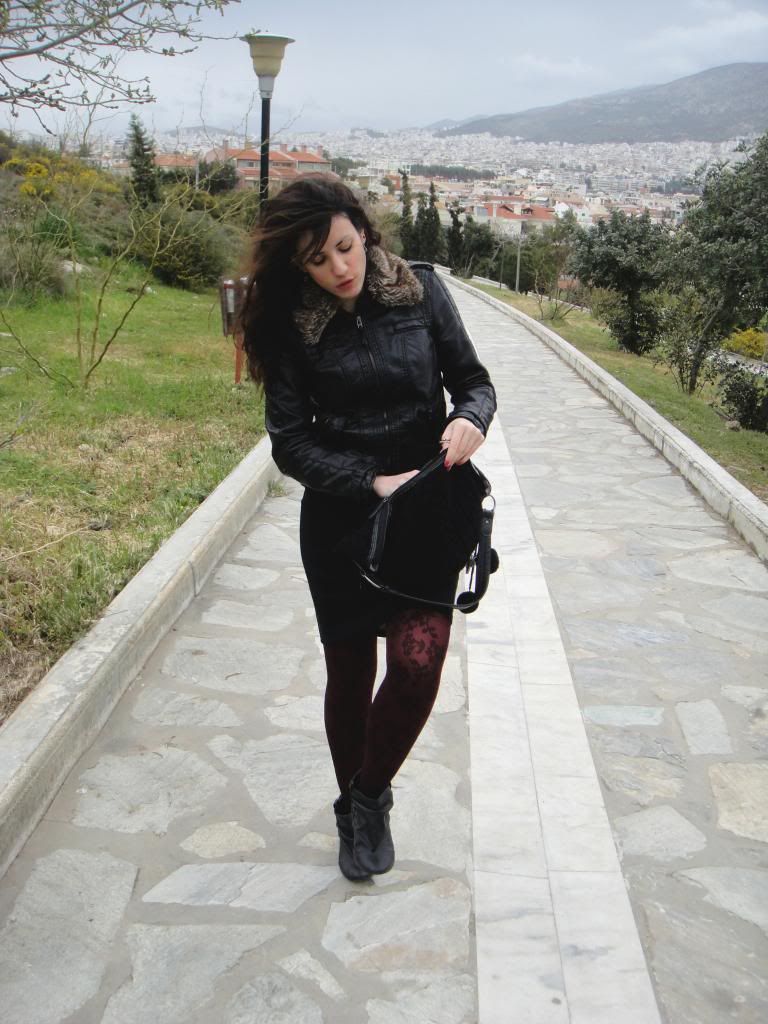 (searching for my lip balm)
My news: Besides the uni classes, today I'm attending 2
events at Kolonaki
and of course Athens Xclusive Fashion week is starting on Friday (I've already posted the schedule
here
). It's going to be a long weekend, but I'm not really complaining. AXDW is the unofficial fashion bloggers meeting after all and I look forward to it!

Jacket and booties: Bershka
Dress worn as skirt: vintage
Tights: Calzedonia
Bag: Lollipops
Tweet