These pics were taken on a rainy day, I went at my boyfriend's house for a visit. He recently bought the book 'Les Misérables' because he hasn't read it yet (neither have I, to be honest, I recently finished reading the Silmarillion) and I borrowed it to accompany me in today's outfit post.




All the outfit is about the high-waist shorts I bought a long time ago from H&M, because it reminded me of those Dita Von Teese wears. I tried to combine it with a white shirt, burgundy tights and pumps before, but the result was a little extravagant. That day though I figured out that, if combined with leggins in a total black outfit, it actually looks nice and simple (ok, simple for a girl who listens to metal music, but you get it).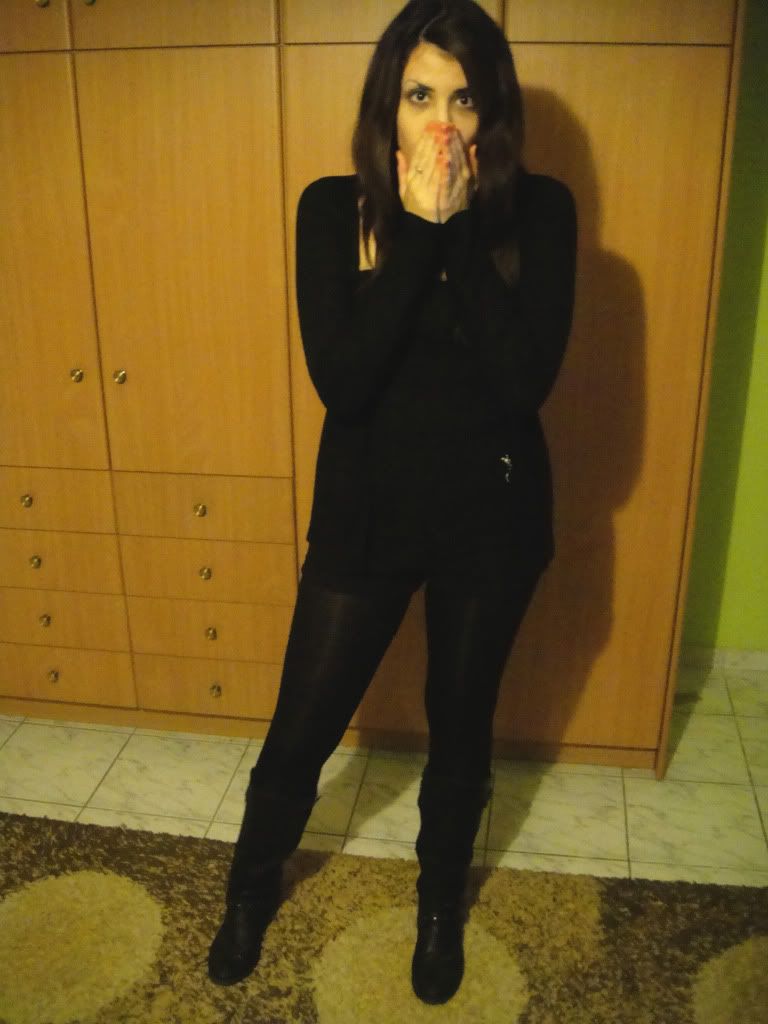 So, about my news: The semester has already started and I have to attend my uni classes everyday, but I'm not really complaining. I also learned that one of my friends is coming to Athens next week (he studies at Thessaloniki) and we're planning to go at a costume party or something. I have already bought myself a new wig I craved for a long time.and cannot wait to wear it! What about you, do you have any plans for Mardi

Gras?

Tweet