How to rock the Asian trend: Straighten your hair. Wear a kimono over a plain black dress. Add black ballerinas and a tote bag for a casual outfit, or high heels and an envelope bag/purse for a night out. You are ready!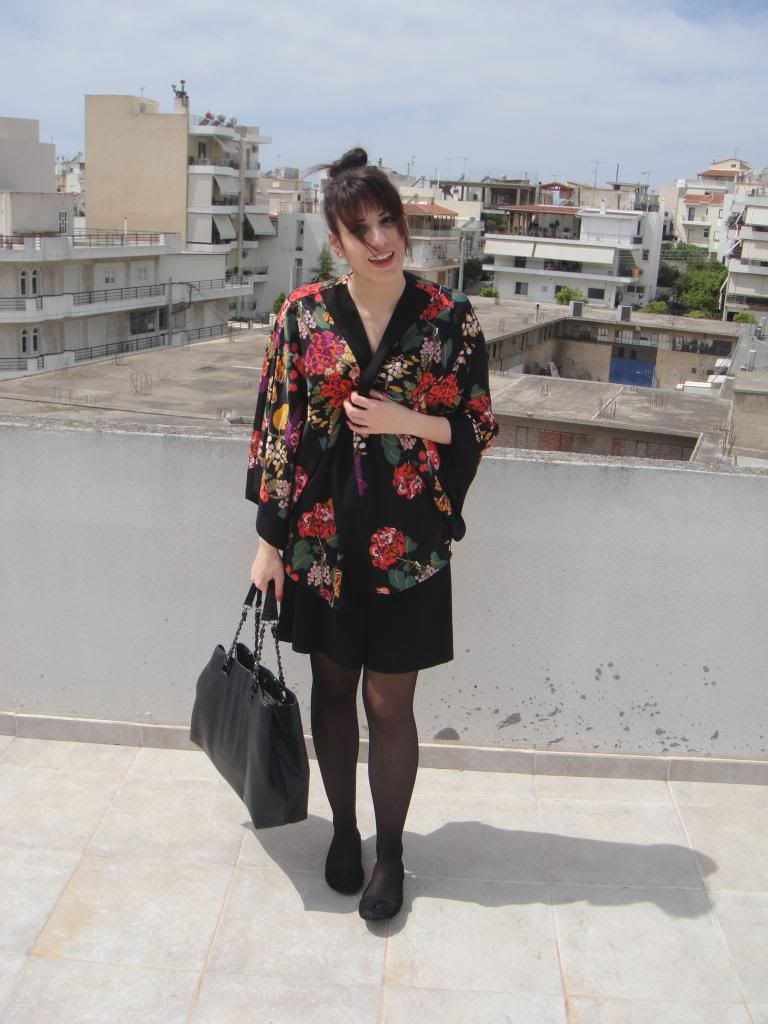 This is the casual option, it was early Sunday morning when I visited my boyfriend and I wanted my outfit to be as simple as possible, I didn't even wear accessories (except for earrings).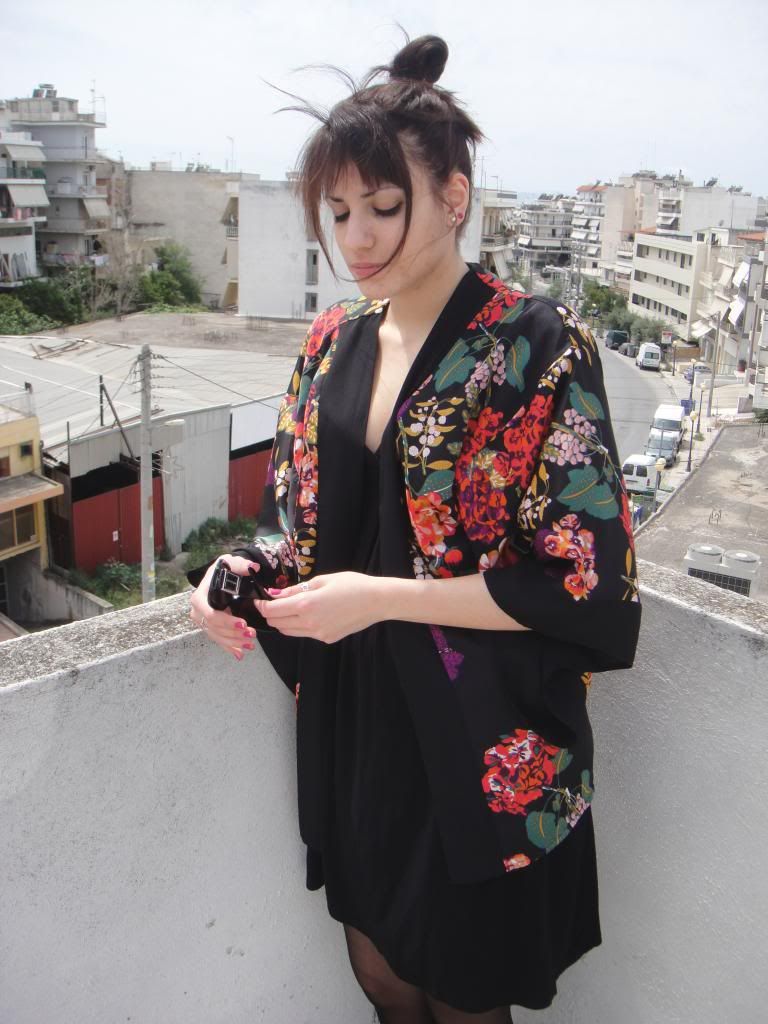 It was sunny and I actually couldn't open my eyes, and windy (that explains the crazy hair). And yes, I have a new haircut, thank you for noticing!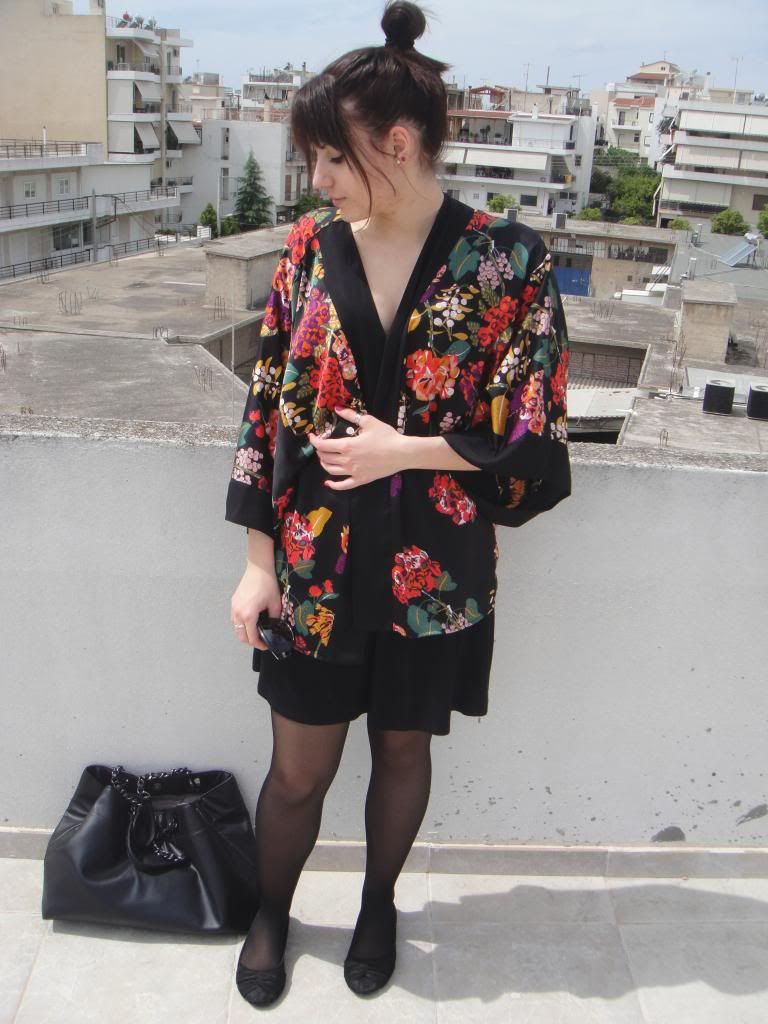 My news: Today is my boyfriend's birthday and we will spend the afternoon together, I'm looking forward to it. I also have something else to do before that. I won't reveal it now, be patient and you will find out!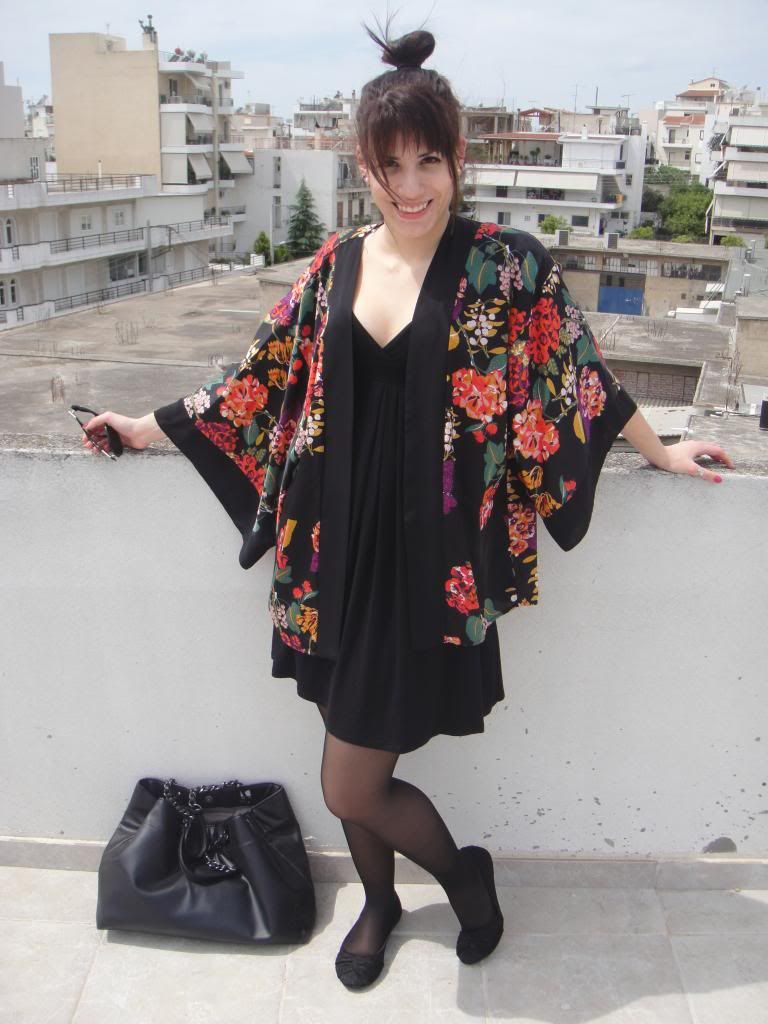 Kimono: H&M
Dress: Bershka
Stockings: Calzedonia
Bag: Le Pandorine
Ballerinas: Migato


Tweet