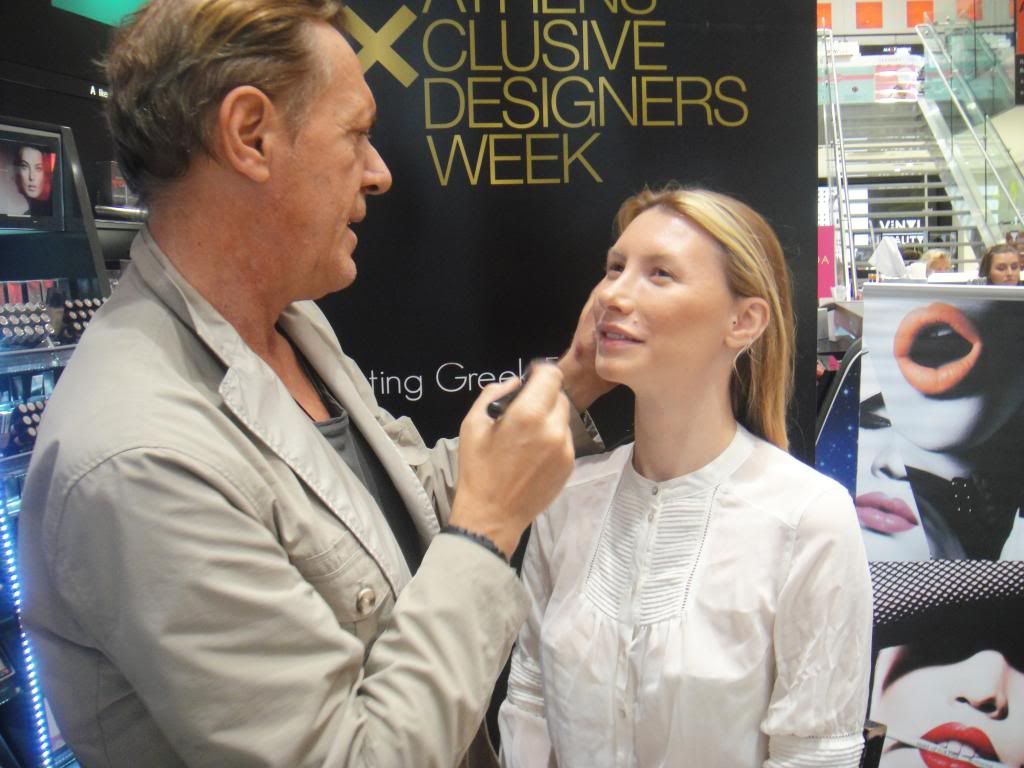 Let's meet the make up artist,
Freddy Kalobratsos
(FREDDY MAKE UP STAGE) and the model,
Alicja Troushi.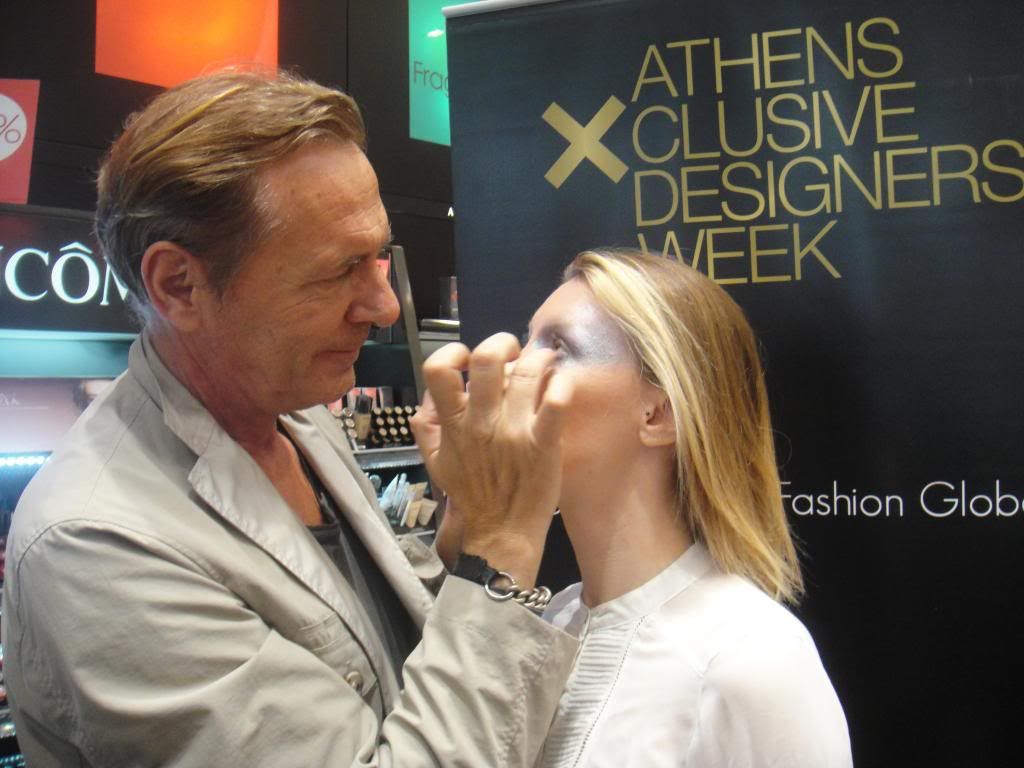 The make up mr Laskaris chose is
inspired by the deep blue sea:
He wanted the models to look like mermaids.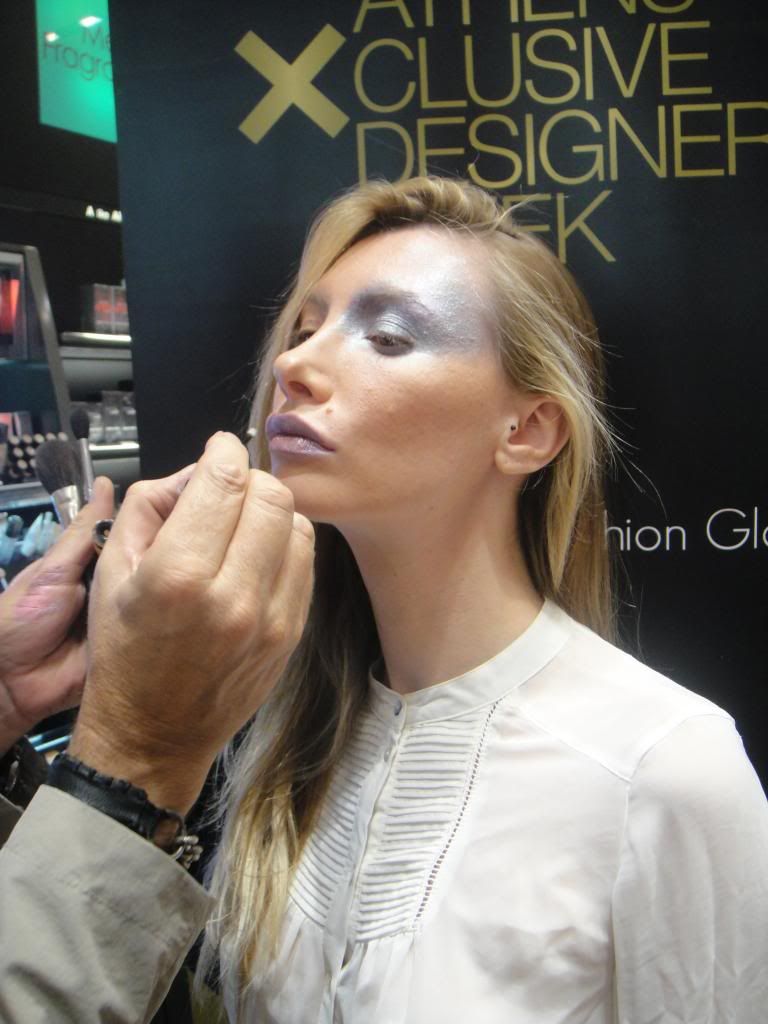 I also asked the designer about the hairstyle: He wants to create the impression that
the sea breeze is blowing through the models' wavy hair.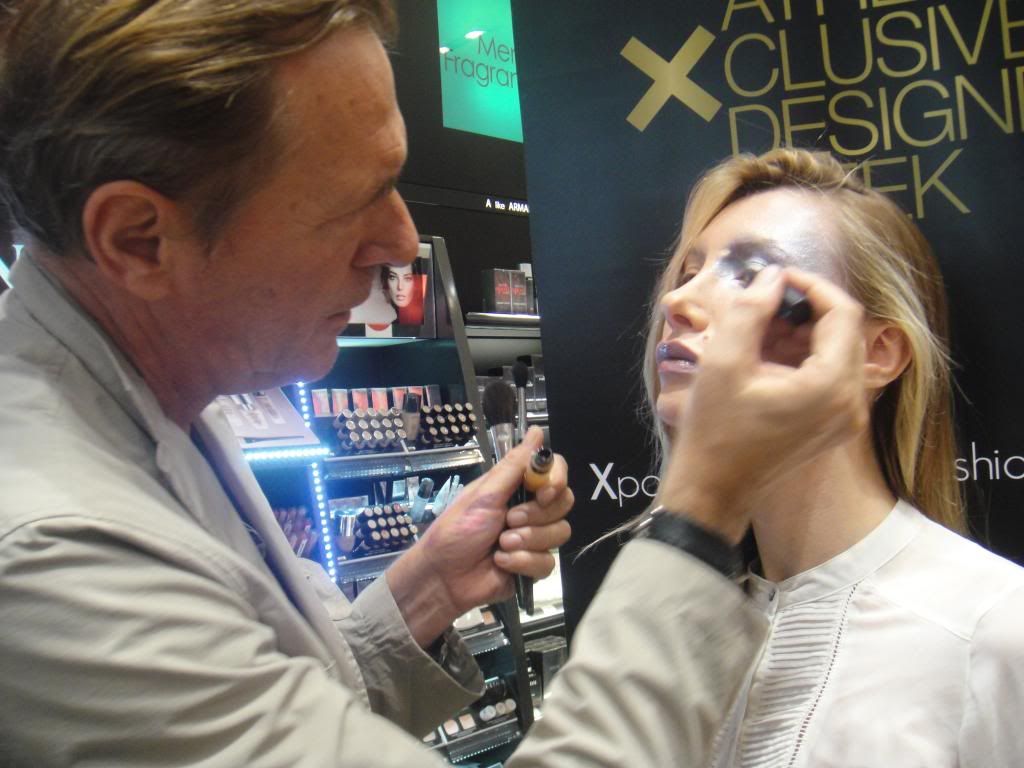 Of course, I couldn't resist asking about the show: As you may know, mr Laskaris collaborated with
Make a Wish
organization to make young Fani's wish to be a fashion designer true: During his show he will present 3 dresses that Fani has designed (She will be wearing one of them in the show finale).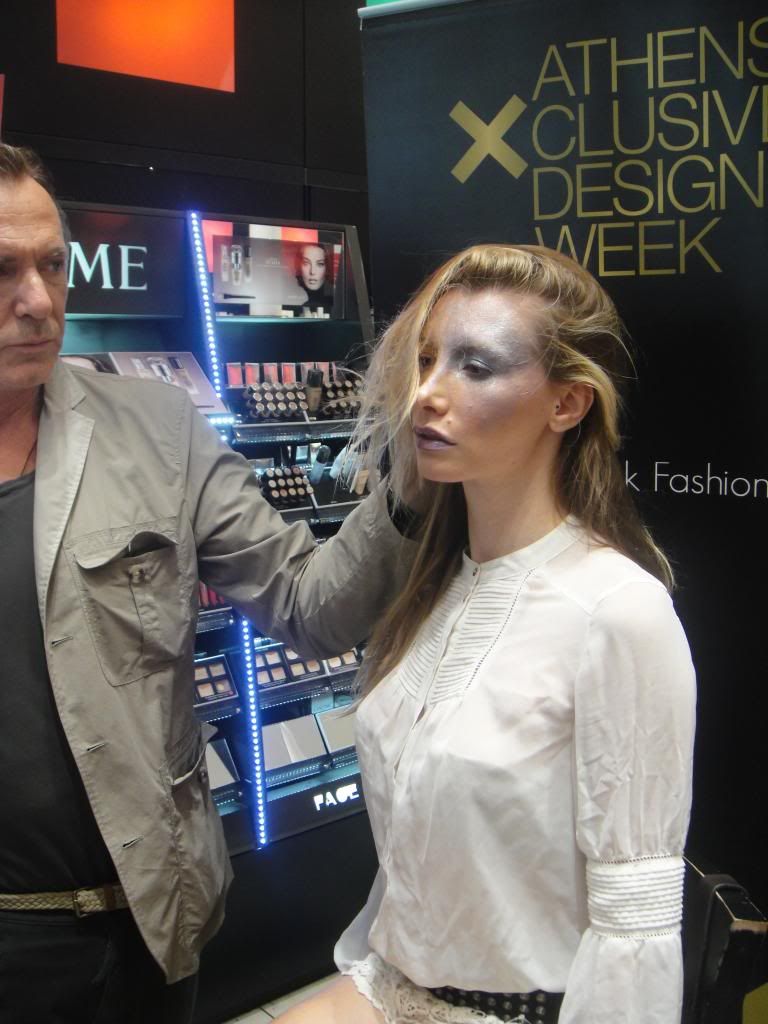 Except for that, there will be 25 female and 8 male models, and a big surprise in the finale (Sorry, I promised not to reveal details, but I can assure you that the show will be really interesting).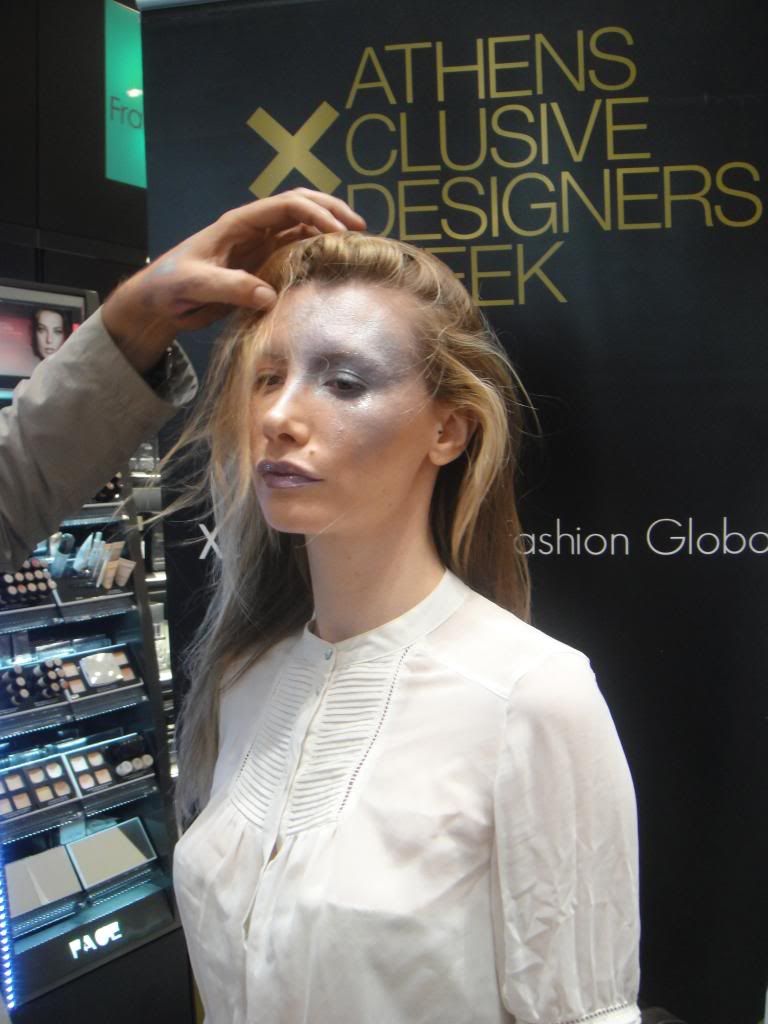 The collection as you have guessed is inspired by the sea. In fact, when I asked mr Laskaris to give us a hint, he smiled and said: 'Imagine of the Mermaid, the sister of Alexander the Great'.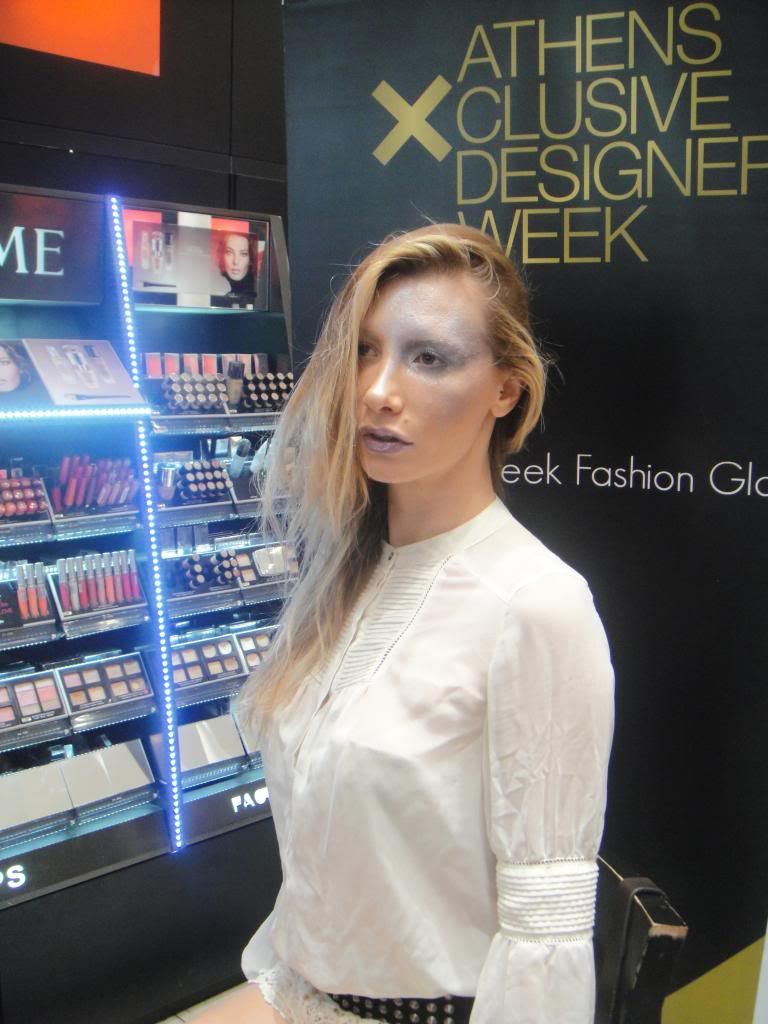 Back to the make up: Here is the final result, what do you think?



Be sure not to miss Laskaris AXDW runway show!
Tweet