It's been a long time since I made an outfit post. My news: The uni is still closed, so all this time I've been tutoring (don't forget I study Biology), going out with my friends, working out and eating healthier. These pics were taken after the
Camper preview
: I went at PapaGeorge's, Dafni, to meet my friends and play board games.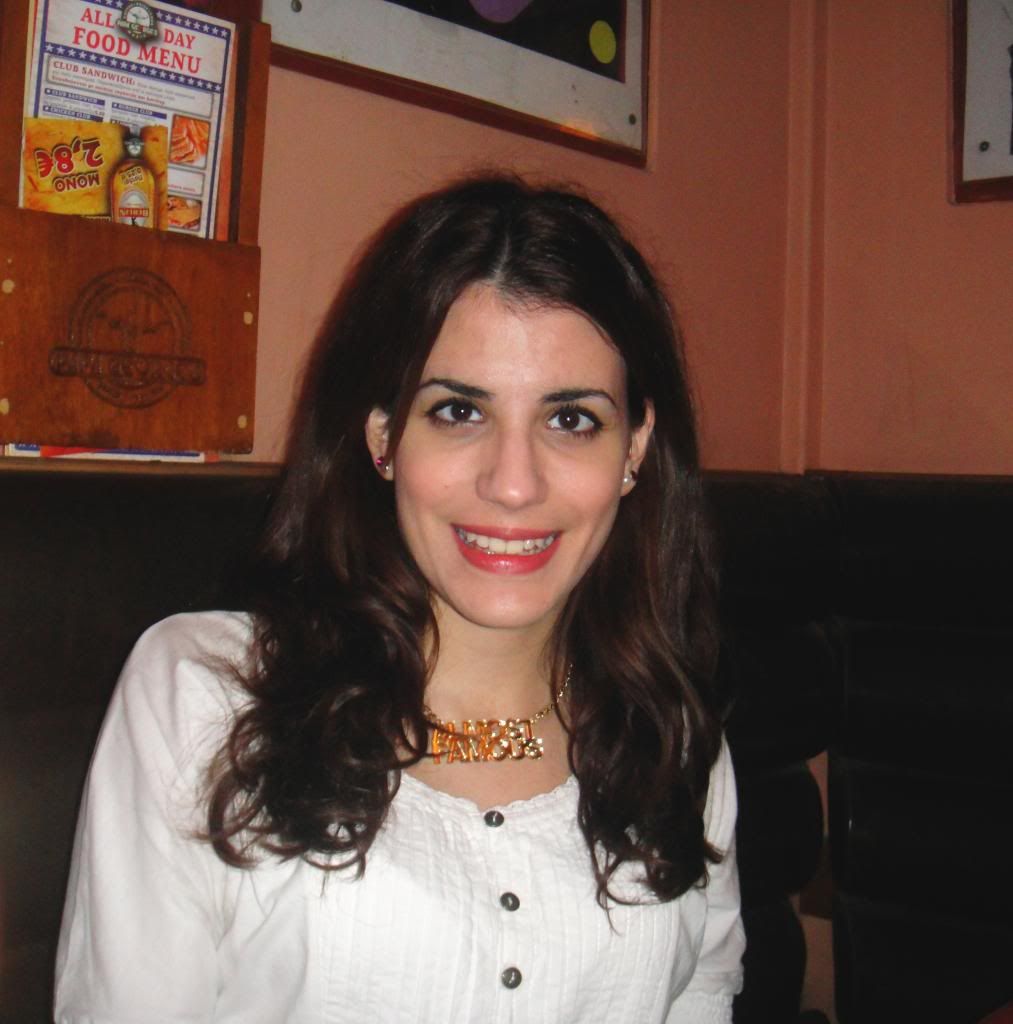 So, as you may know, leopard is so hot this season. I'm not really into animal printed clothes, but who can say no to a leopard bag or ballerina flats? This fluffy Lollipops bag of mine was love at first sight.


And now the necklace: My sweet Li knows that
Almost Famous
is one my favorite movies, so she decided that this year my birthday gift was going to be special.She was actually afraid I would consider it extravagant, but I think it's just perfect.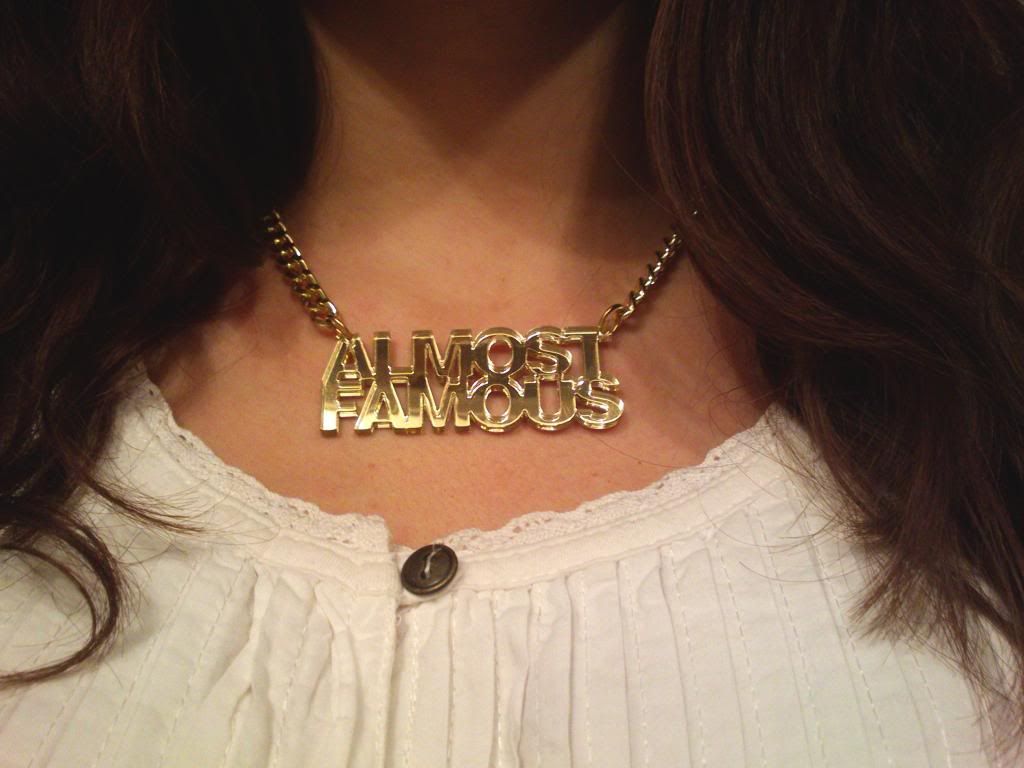 Shirt: Stradivarius
Skirt: Promod
Tights: Oysho
Shoes: Zara
Bag: Lollipops
Pearl earrings: Accessorize
Necklace: Handmade
Tweet