...Who's the fairest of them all?

I wanted to buy a new coat for a long time, and some days ago I found this adorable white one at Bershka (with a discount, woohoo!). A white coat is perfect for an eye-catching black and white outfit, and can also be combined with brown-beige or pastel colors.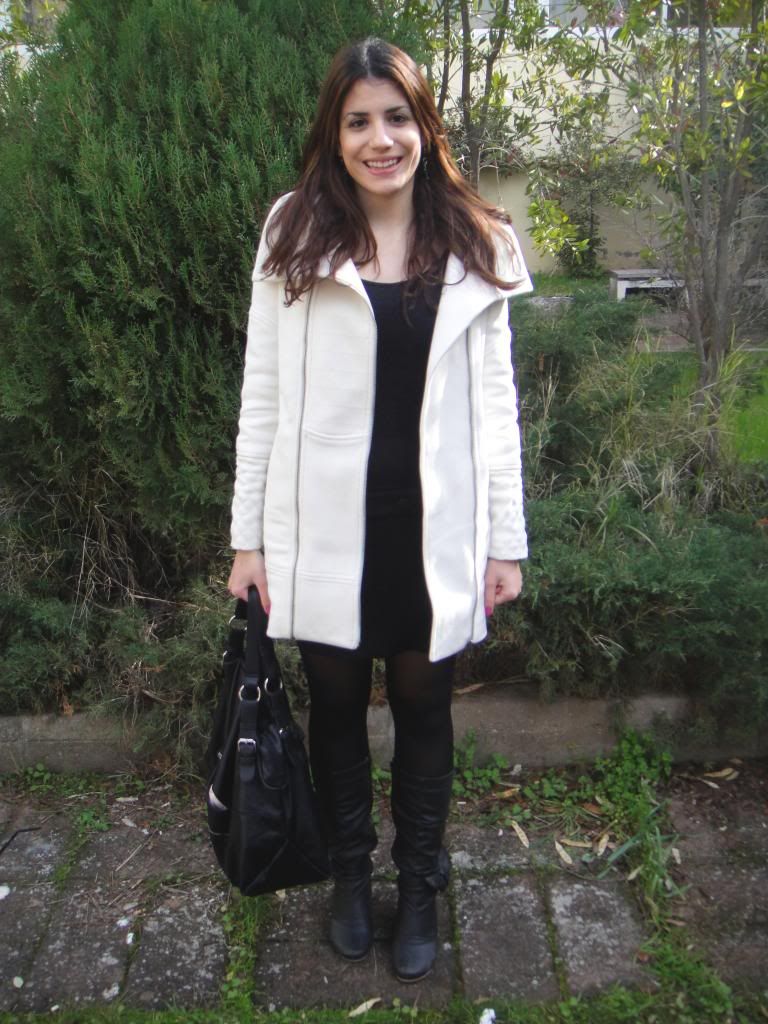 Coat: Bershka
Dress: vintage
Tights: H&M
Bag: Alexi Andriotti
Boots: Nikki Me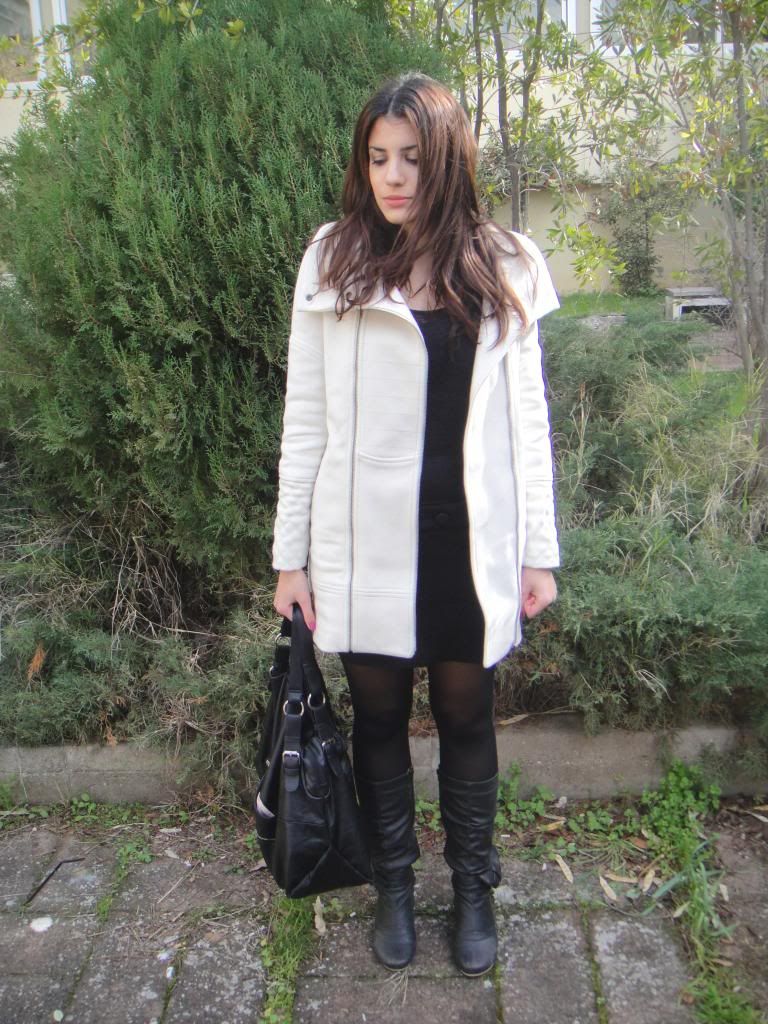 *I'm psyched about this Saturday night, my carnival costume is ready and I'm going out with friends to celebrate! What about you, do you have any plans for the weekend?
Tweet