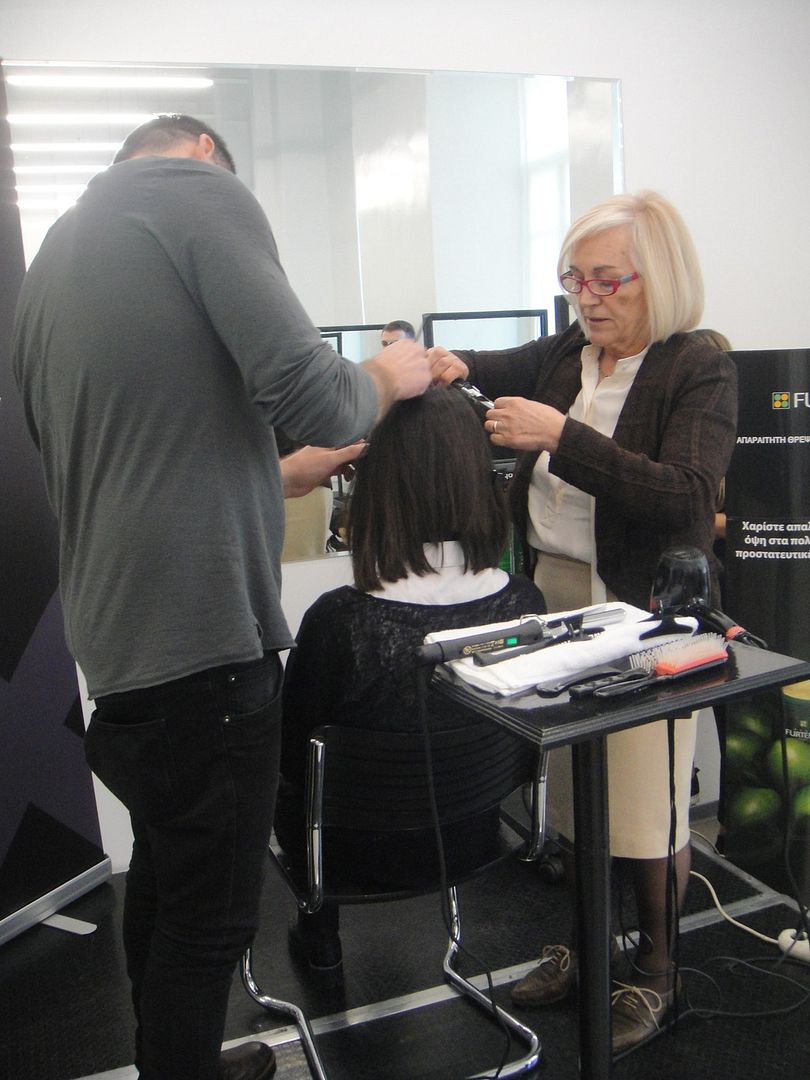 The girl in the picture is actually a friend of the designer and not one of the models. She's incredibly pretty nevertheless, as you will see yourself in the next photos:



The transformation has begun: Vasilis Diamantopoulos and his lovely mother are following the designer's instructions to create the desired runway look.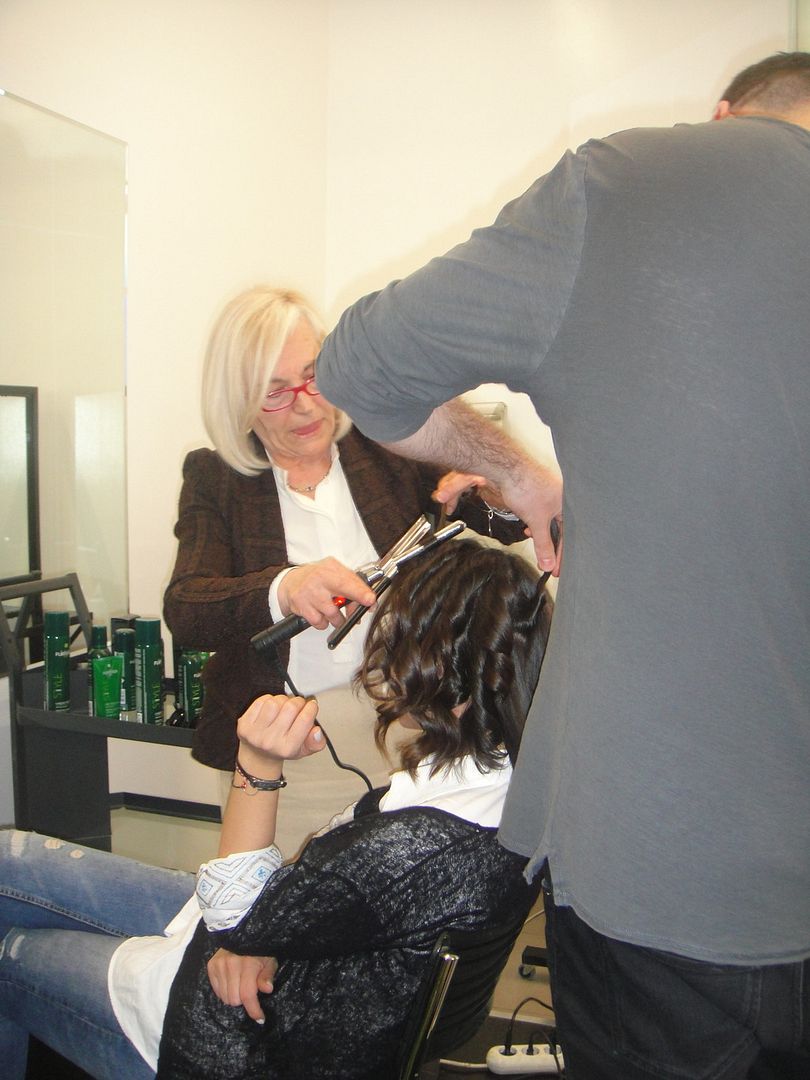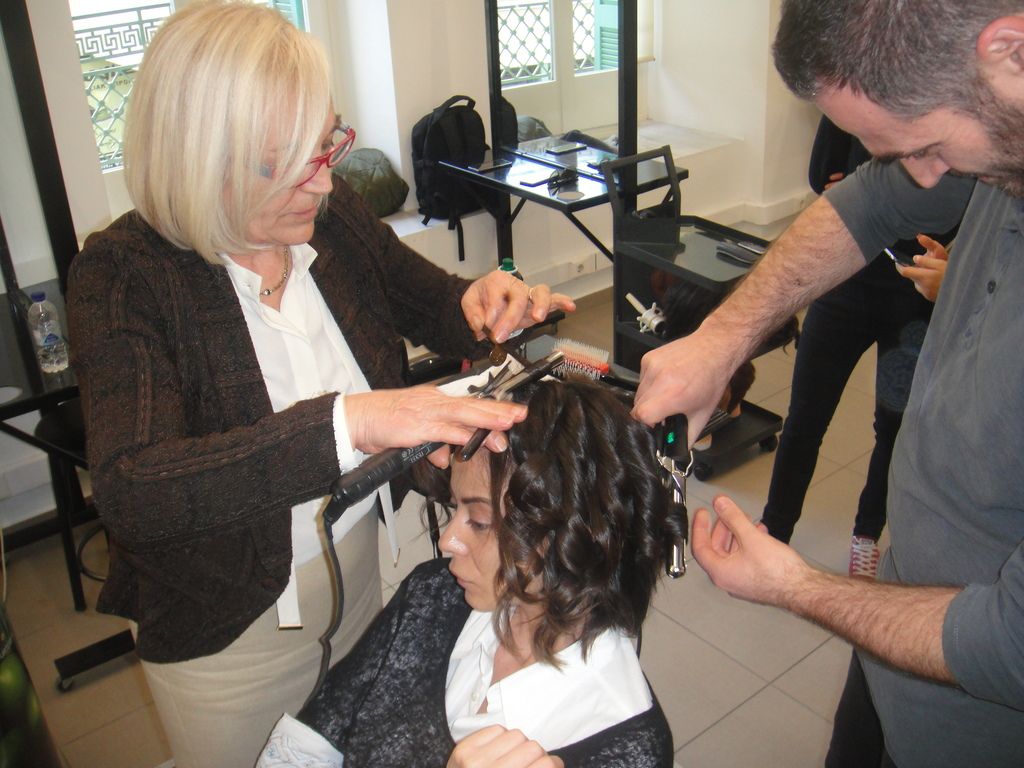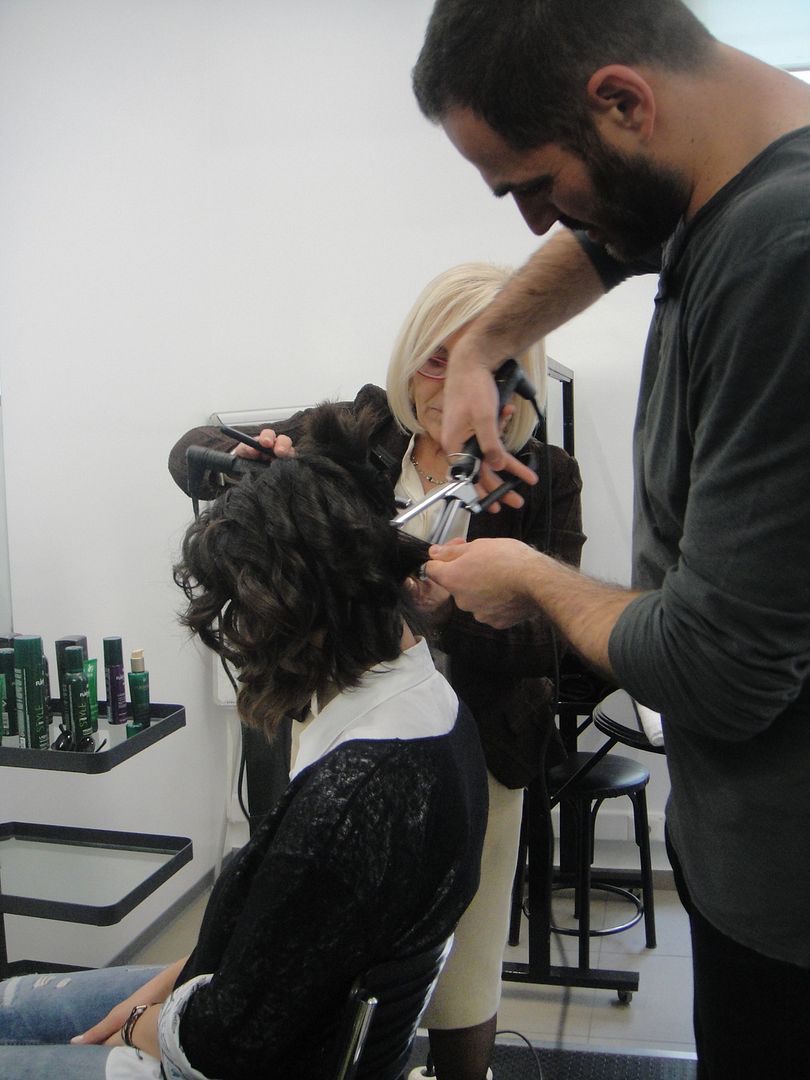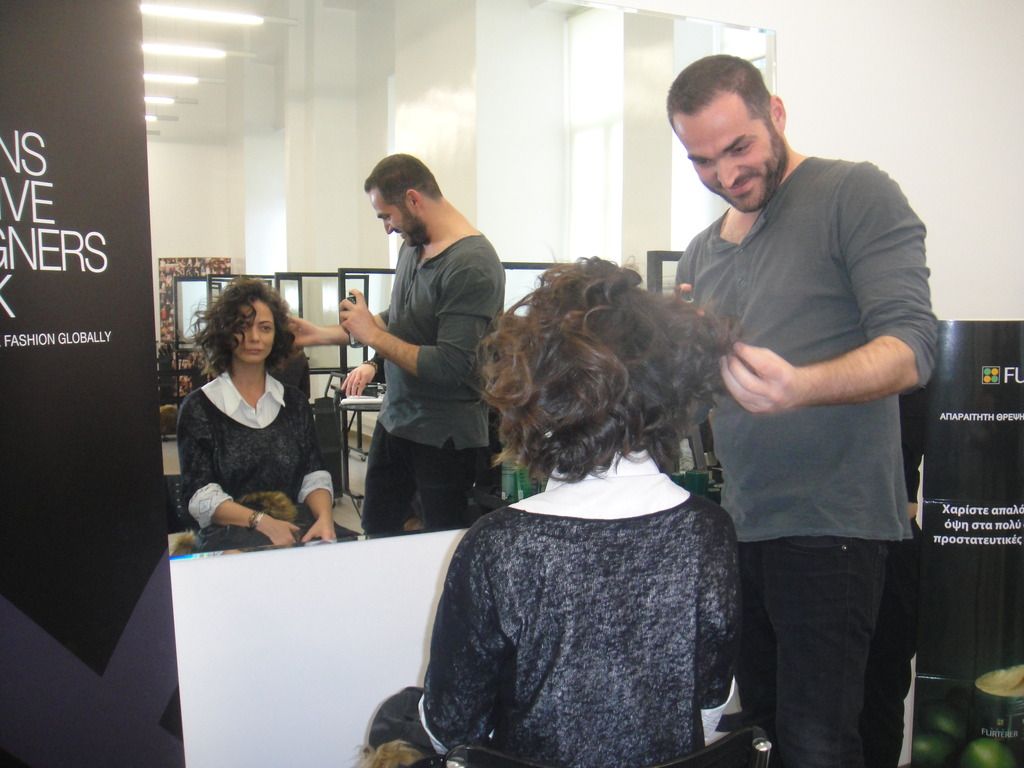 As you can see, the key words are
curls
and
volume.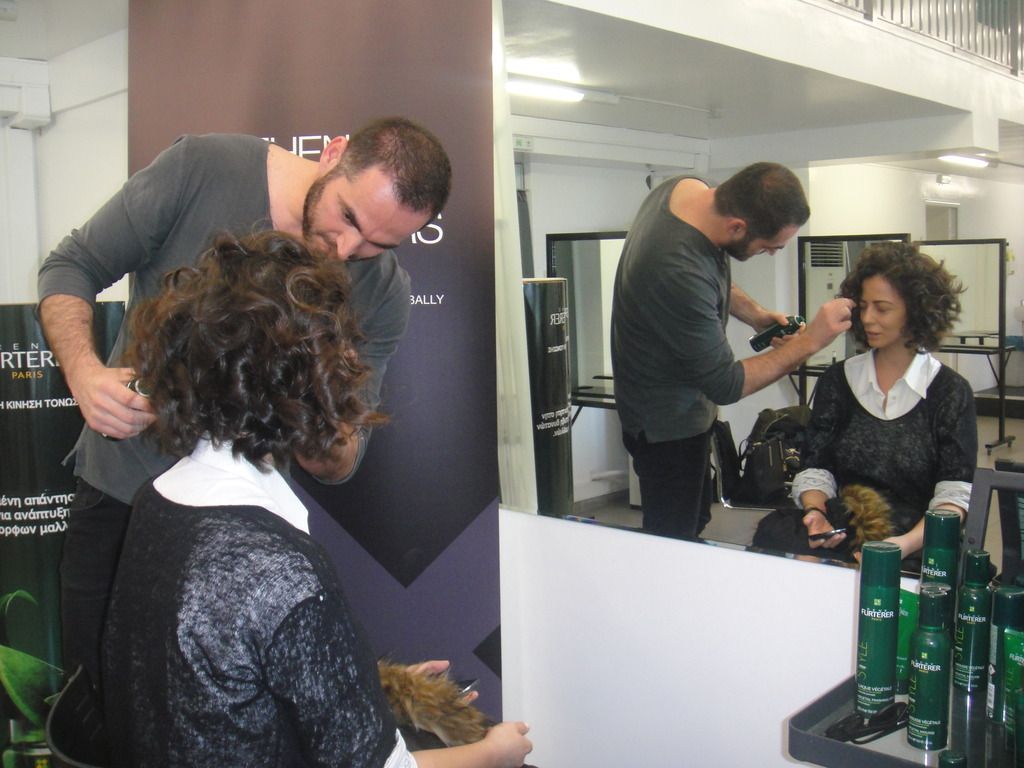 The team is very pleased with the result:


Tweet